The process of obtaining a Canadian Significant Benefit Work Permit can be a game-changer for foreign workers looking to contribute to Canada's economy, society, or culture.
This article delves into the essentials of securing this work permit, clarifying what qualifies as a significant benefit, and who is eligible for it.
What is the Significant Benefit Work Permit?
The Significant Benefit Work Permit (SBWP) is a special work permit available to workers whose hiring would deliver significant benefit to Canada, either economically, socially, or culturally.
Unlike most other work permits, this type of work permit is considered Labour Market Impact Assessment (LMIA) exempt. This means that employers do not need to obtain an LMIA in order to hire a foreign worker for a position that is eligible for a SBWP.
Defining "Significant Benefit"
Applying for a SBWP requires demonstrating how the employment will significantly benefit Canada, either economically, socially, or culturally. The interpretation of "significant benefit" can be abstract, but it essentially involves evaluating how the engagement of an international worker will enhance Canada's economic stability.
Categories of Significant Benefits:
Economic Advancement:

This may include creating jobs, industry development, expanding export markets, or contributing to Canadian innovation.

Social and Cultural Enhancement:

The work of a foreign national could lead to improvements in the health and well-being of Canadians, promote tolerance, increase knowledge, or facilitate interaction among people of diverse cultural backgrounds.
Specific Criteria for Each Category: There are specific criteria for each kind of significant benefit that foreign workers could provide, including distinguished records in their specific field.
Educational credentials
Significant full-time work experience
Awards, patents, or recognition
Leadership and evaluation roles
Scholarly contributions
Publications on relevant platforms
Leadership in reputable organizations
Recruitment through federal programs or working in specific job categories
Also Read: Canada Announces New Measures to Fast-Track PGWP and Work Permit Extensions
Who is Eligible for a Significant Benefit Work Permit?
To be eligible for a Significant Benefit Work Permit (SBWP), applicants must demonstrate that they meet one of the following criteria:
Intra-Company Transferees: Foreign nationals working for a multinational company who are planning to join its Canadian parent, subsidiary, or branch in an executive, senior managerial, or specialized knowledge job.
Television and Film Production Workers: TV and film industry workers whose role is essential to a production.
Entrepreneurs and Self-Employed Workers: Those initiating a business in Canada or opting for self-employment, capable of demonstrating their activities would result in significant economic, social, or cultural benefits for Canada.
Emergency Repair Personnel: Workers needed for urgent repairs to industrial or commercial equipment to circumvent employment disruption in Canada.
Unique Circumstances: In addition to the above categories, there are also unique circumstances under which certain professionals may be exempt from needing an LMIA, and may further be eligible for a SBWP. For example, foreign workers who are recruited through Destination Canada or other job fairs coordinated with the federal government and francophone minority communities may be eligible for a SBWP.
Additionally, foreign workers who are working in jobs classified under National Occupation Classification 0, A and B outside the province of Quebec may also be eligible for a SBWP.
How to Apply for a Significant Benefit Work Permit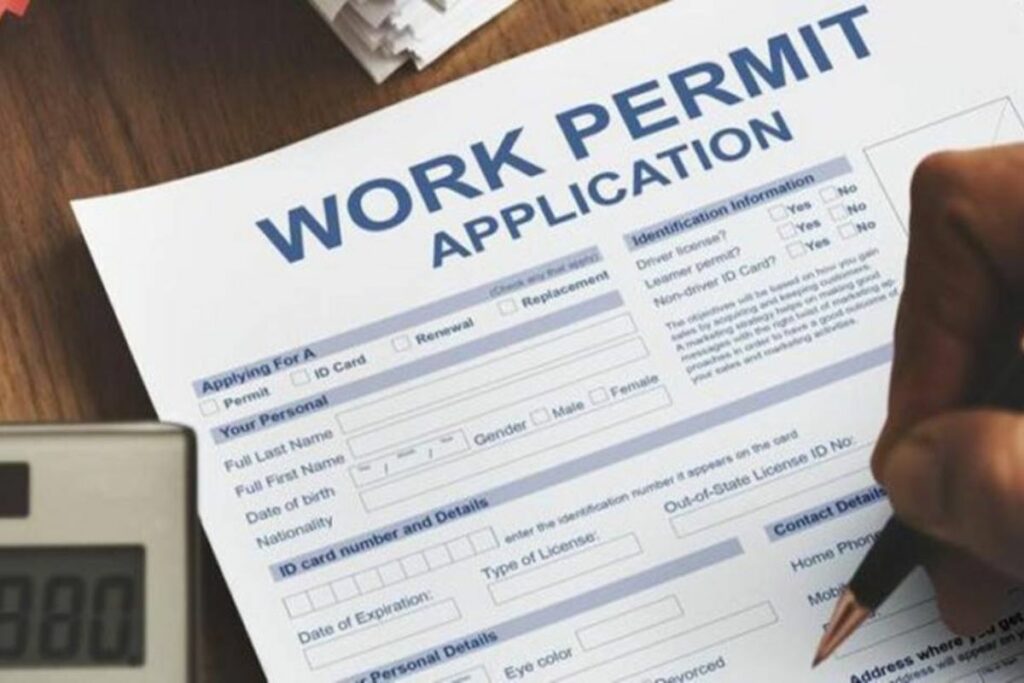 To apply for a SBWP, employers must submit an application to Immigration, Refugees and Citizenship Canada (IRCC). The application must include a number of documents, including the following:
A completed and signed Offer of Employment to a Foreign National Exempt from a Labour Market Impact Assessment (IMM 5802).
A letter from the employer explaining why the foreign worker's employment would be of significant benefit to Canada.
Documentation supporting the foreign worker's qualifications and experience.
Processing Times
Processing times for SBWP applications vary depending on the complexity of the application and the workload of IRCC. However, in general, SBWP applications are processed faster than other types of work permit applications.
Conclusion
Navigating the world of Canadian Significant Benefit Work Permits is a crucial step for foreign workers aiming to make a meaningful impact in Canada. By understanding the requirements, categories, and eligibility criteria, individuals and employers can chart a smoother path towards securing this essential work permit.