The Pune International Airport officials on Tuesday informed that the airport will remain closed for 14 days starting from October 16 as the Indian Air Force (IAF) will be undertaking runway resurfacing work.
"This is to inform all passengers that as per information received from Indian Air Force (IAF), due to runway resurfacing works, all flights from Pune Airport will not operate for 14 days from 16 October 2021 to 29 October 2021," said Pune Airport in a Tweet.
All Flights To/From Pune Remain Suspended
All commercial flights operating from the airport will remain suspended from October 16 to 29 due to the closure. According to the airport officials, the decision was taken after receiving a communication from the IAF.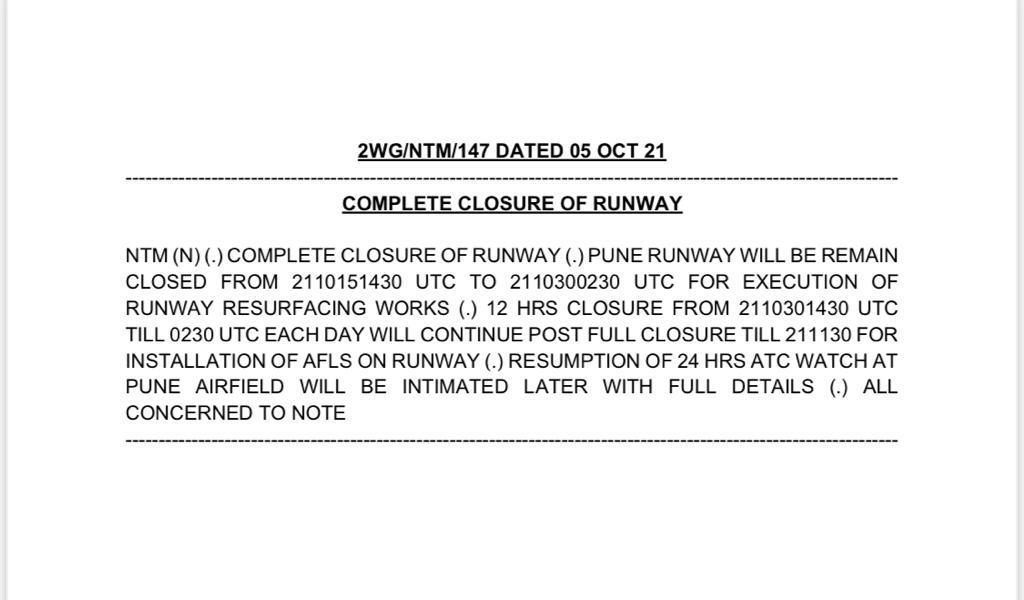 An official said, "The IAF has informed us about the runway resurfacing work which will be carried out during the period. Hence, we have made the announcement."
It must be noted that the runway maintenance work was earlier proposed to be undertaken in April, but was postponed and will now be carried out later this month.
Ahmedabad Airport
Similarly, Ahmedabad's Sardar Vallabhbhai Patel International Airport, which is one of the country's busiest non-metro airports, will be partially shut down during January-May due to major maintenance work.
As per a NOTAM (notice to airmen) issued on Thursday, the airport will be shut for nine hours daily, between 3.30 am and 12.30 pm, except for Sundays and national holidays, from 3 January and 31 May.
Also Read: Planning To Visit Expo 2020 Dubai? Here's Everything You Need To Know!