Expo 2020 is a World Expo, currently hosted by Dubai in the United Arab Emirates from 1 October 2021 to 31 March 2022. Originally scheduled for 20 October 2020 to 10 April 2021, it was postponed due to the COVID-19 pandemic. 
The Dubai Expo 2020 is the largest global event taking place in Dubai after the coronavirus pandemic.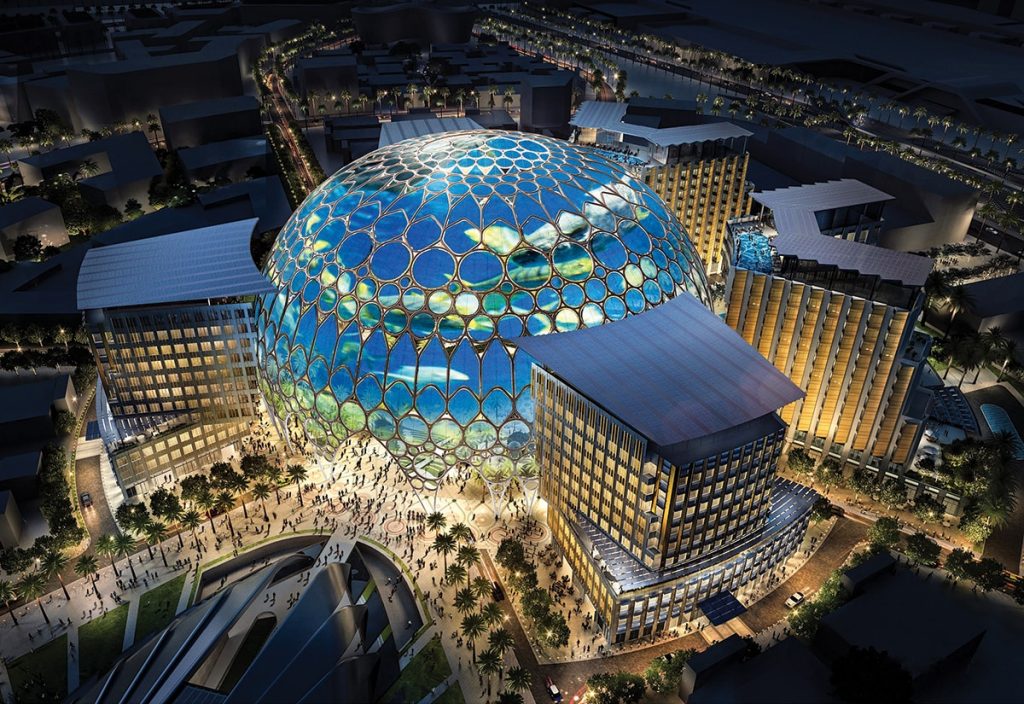 How Indians Can Visit Expo 2020 Dubai?
Coming to how Indians can travel for the expo is very simple, there is a need to apply for a visa to enter the UAE, it will take a maximum of 3 days to get the e-visa for Indian passport holders, you can get in touch with GAC Holidays: +91 8007274939 which is a travel startup in India which is sending groups from India for the expo.
Expo 2020 Dubai Packages
The packages for the expo 2020 are now in demand in the Indian market due to the travel restrictions the Indians had to face for a long time, Dubai is having the expo for 6 months with most of the hotels in Dubai being sold out, the demand for tourism is increasing day by day.
There are also 4 night and 5 nights packages available for Indian tourists at affordable rates starting at ₹30000/- for the land package, the UAE Tourist Visa cost for Indians will cost Approx. ₹7000 with the help of your local travel agent or GAC Holidays: +91 8007274939.
Moreover, GAC has also offered investment packages for travelers looking to invest in service apartments of Dubai,
Where Is The Expo 2020 Dubai Site?
The Expo 2020 site spans 4.38 square kilometers and is located in the Dubai South district, close to Al Maktoum International Airport and within easy reach of Dubai International Airport, Abu Dhabi International Airport, and Dubai and Abu Dhabi Cruise Terminals.
How Can You Reach The Expo 2020 Dubai Site?
By Metro:

People can travel the to the Expo site with the help of the metro which directly touches the entrance of the event location. Dubai Metro is the backbone of Dubai's mass transit system and Route 2020, which extends 15km from Jebel Ali Metro Station on the Red Line to Expo 2020 Station, provides safe and smooth transport for visitors to the Expo as well as other Dubai districts.
By Expo Rider And RTA Buses:

Get to and from the Expo 2020 site via a dedicated public bus service: Expo Rider. It's free of charge for Expo 2020 visitors and you can catch it from different locations in Dubai and other Emirates. Just remember where it drops you off as you'll have to take the return trip from the same gate!
By Taxi:

Dubai's taxis and car hires are plentiful. Taxis can be booked by phone, but the simplest way is to download the Careem, Uber or S'hail app. Through the Careem app, you can also book 'Hala Taxi', which is Dubai's most affordable taxi. There will be a starting flat fee of AED 20 for rides originating from the Expo site.
By Car:

If you're driving to the Expo 2020 site, you can get here from all major roads.
Dates and Timings of Expo 2020 Dubai
Expo 2020 will run for six months from 1 October 2021 to 31 March 2022. It will be open seven days a week, from 10:00 to 00:00 on Saturday to Wednesday, and 10:00 to 02:00 on Thursday and Friday.
Dates: 1 October 2021 to 31 March 2022
Timings: From 10:00 to 00:00 on Sat-Wed and 10:00 to 02:00 on Thu and Fri
How Much Does An Expo 2020 Ticket Cost?
A standard one-day ticket costs Dh95 (₹2000); a multi-day pass valid for 30 consecutive days costs Dh195 (₹4000); and a season pass gives you unlimited entry for the entire six months for Dh495 (₹10000).
How can You Buy Tickets For Expo 2020?
You will be able to buy tickets through the Expo 2020 website, through a network of Authorized Ticket Resellers, contracted with Expo 2020, and at the Expo 2020 gates during the event.
Are Children And Senior citizens Allowed Free?
Yes, there is free access for children aged five and under and seniors aged 65 and over.
What Was The First World Expo?
The first World Expo was London's Great Exhibition of 1851. Since then World Expos have been held in many countries around the world organized around a theme that attempts to improve our knowledge in arts, culture, science, and technology.
How Frequently Are The World Expos Held?
They are organized every five years and last for six months.
Is There Any Organization For World Expos?
The Bureau International des Expositions (BIE) is the intergovernmental organization that regulates and oversees World Expos, preserving the core values of education, innovation and cooperation on behalf of its 170 member states. It was founded in 1928.
Where Did The Last Expo Take Place?
The last Expo took place in 2015 in Milan. Its theme was 'Feeding the Planet, Energy for Life'. It focused on nutrition and food. It was the second time the city hosted a World Expo, with the first being in 1906.
How Many Country Pavilions In Expo 2020 Dubai?
Dubai's Expo 2020, the first world's fair in the Middle East that boasts over 190 participating countries — except Afghanistan, whose new Taliban rulers are a no-show.
Will India Have A Pavilion?
The India Pavilion at Expo 2020 Dubai reflects India's commitment to the philosophy of लोका: समस्ता: सुखिनो भवन्तु (Lokah Samastah Sukhino Bhavantu), which means, "May everyone, in the whole world, be happy."
The India Pavilion at Expo 2020 Dubai is one of the biggest platforms that offers a golden opportunity to showcase India to the world and project the country as the next hub for growth and innovation. Check Indian Pavilion Program Schedule
Also Read: Emirates And Qantas Extend Partnership To Help Boost Recovery of International Travel