As travel makes a triumphant return after the global pandemic, many tourist destinations are grappling with the challenges of over-tourism. To address these issues and fund essential infrastructure improvements, numerous countries and cities are implementing or increasing tourist taxes in 2023 and 2024.
How Much Are Tourist Taxes?
The amount of tourist tax that you pay will vary depending on the country you are visiting and the type of accommodation you are staying in. In general, tourist taxes are relatively low, ranging from around €1 to €10 per night.
However, there are some exceptions to this. For example, the tourist tax in Bhutan is very high, at $250 per day for most foreigners.
How Are Tourist Taxes Used?
The revenue from tourist taxes is typically used to fund tourism infrastructure and services, such as the maintenance of public spaces, the promotion of tourism, and the development of new tourism products. In some cases, the revenue is also used to support local communities and to mitigate the negative impacts of tourism.
New Tourist Taxes
In this article, we'll explore the countries and regions where you may have to pay a tourist tax, how much it costs, and where the revenue is being allocated.
1. Barcelona, Spain
Barcelona has been combating over-tourism for years, and in 2023, the city authorities announced an increase in the municipal tourist tax. On April 1, 2023, the fee was raised to €2.75, and it will further increase to €3.25 on April 1, 2024.
This tax applies to visitors staying in official tourist accommodations and will be used to improve the city's infrastructure, including roads, bus services, and escalators.
2. Valencia, Spain
Valencia is set to introduce a tourist tax at the end of 2023 or early 2024. Travelers staying in various types of accommodations, such as hotels, hostels, apartments, and campsites, will be required to pay between 50 cents and €2 per night, depending on their choice.
The funds collected will support sustainable tourism development and affordable housing initiatives in the region.
3. Olhão, Portugal
In 2023, Olhão, a charming Portuguese fishing town popular with tourists, started charging visitors €2 per night between April and October, and a reduced rate of €1 between November and March. The tax does not apply to children under 16 and is capped at a maximum of €10 per trip.
Local authorities intend to use this revenue to minimize the impact of tourism on the town, focusing on cleanliness and security.
4. European Union (EU)
Starting in 2024, non-EU citizens, including Americans, Australians, and Brits, will be required to pay a €7 application fee for tourist visas. However, individuals under 18 or over 70 will be exempt from this fee. Delays related to the EU's new Entry/Exit System (EES) pushed back the initial enforcement date.
5. Thailand
Thailand has been planning to introduce a tourist fee of 300 Baht (€8) since 2022, but implementation delays pushed it to September 2023. The fee aims to provide better care for tourists and finance developments in tourist attractions, such as Bangkok's Grand Palace.
6. Venice, Italy
Venice, Italy is preparing to introduce a tourist fee for day-trippers in 2024. This fee, which has faced multiple delays, will undergo a 30-day trial during spring and summer weekends. Revenue from entry fees will be directed towards benefiting the city's residents by supporting maintenance, cleaning, and reducing living costs.
Must Read: European Countries Impose New Fees, Fines, and Restrictions Amid Over-Tourism
Worldwide Tourist Taxes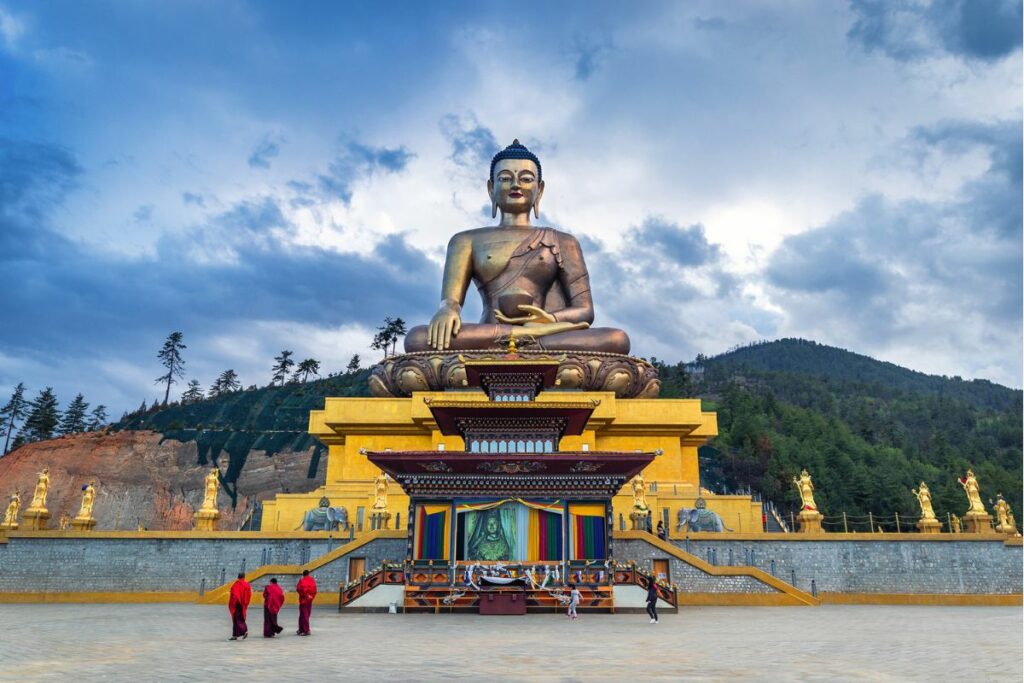 While these destinations are implementing new or increased tourist taxes, numerous countries and cities around the world have had tourist taxes in place for years.
These taxes serve various purposes, including curbing overtourism, supporting sustainability, and maintaining tourism infrastructure. Here are some examples:
Austria: Visitors pay an overnight accommodation tax that varies by province.
Belgium: Tourist taxes apply to accommodations, with rates differing between cities.
Bhutan: Bhutan's tourist tax is relatively high, covering various expenses for travellers.
Croatia: Tourist tax increases during peak summer season in Croatia.
France: France imposes a "taxe de séjour" that varies by city.
Germany: Germany has both a "culture tax" and a "bed tax" in select cities.
Greece: Greece's tourist tax is based on hotel stars or the number of rooms.
Hungary: Tourist fees are applicable only in Budapest.
Indonesia: Indonesia's tourist tax is enforced in Bali to support environmental and cultural preservation.
Japan: Japan collects a departure tax from visitors as they leave the country.
Malaysia: Malaysia's tourist tax is a flat rate per night.
New Zealand: Many visitors to New Zealand must pay an International Visitor Conservation and Tourism Levy (IVL).
The Netherlands: The Netherlands has separate land and water tourist taxes.
Slovenia: Slovenia's tourist tax varies by location and hotel rating.
USA: Numerous states in the USA charge a hotel or lodging tax, also known as an occupancy tax.
It's essential to be aware of these taxes when planning your travels, as they can impact your overall budget.
Tips for Avoiding Tourist Taxes
There are a few things you can do to avoid paying tourist taxes. For example, you can stay in accommodation that is exempt from tourist tax, such as hostels or private homes. You can also try to negotiate a lower rate with your accommodation provider. Finally, you can try to travel during the off-season, when tourist taxes are often lower.
Conclusion
Tourist taxes are becoming increasingly common around the world, so it is important to be aware of them when planning your travels. By understanding how tourist taxes work and how to avoid them, you can save money and make the most of your vacation.