Luxembourg is a small country in Western Europe, but it is also one of the richest in the world. It has a strong economy, a high standard of living, and a welcoming attitude towards immigrants. This makes it a popular destination for people from all over the world who are looking to move for work.
If you've been enticed by the allure of Luxembourg's prosperous job market, stunning landscapes, and high quality of life, you'll want to know how to secure a work visa to make your move a reality.
Luxembourg offers various types of work visas depending on your circumstances, but here's a general guide on how to apply for one and the requirements you'll need to meet.
Luxembourg Work Visa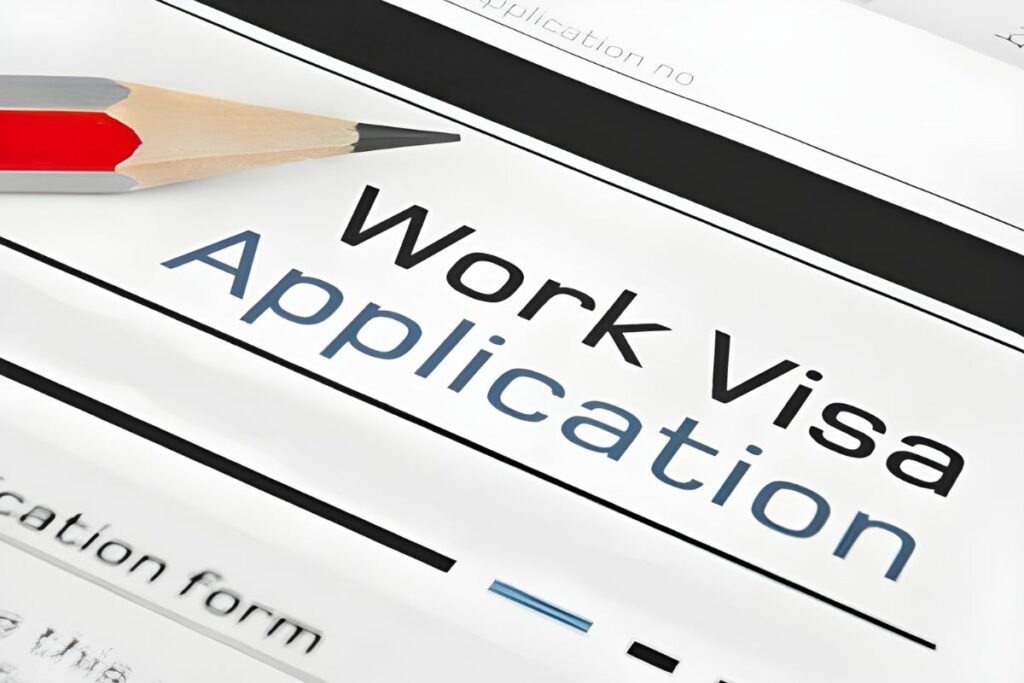 Foreign citizens planning to work in Luxembourg must apply for a work visa. This is a long-stay visa specifically for employment. To be eligible, you must have a job offer and a work contract with an employer in Luxembourg.
Your employer must also register your right of employment with the National Employment Agency (ADEM) in Luxembourg, proving that they are allowed to hire foreign workers.
Requirements for a Luxembourg Work Visa
Before you begin the visa application process, ensure you meet the following basic requirements:
1. Employment Contract: You must have a valid job offer or employment contract from a Luxembourg employer. This contract should specify the terms and conditions of your employment, including salary and duration.
2. Qualifications: Your qualifications should match the job requirements, and you should be able to provide evidence of your education and work experience.
3. Health Insurance: You need to have comprehensive health insurance coverage for your stay in Luxembourg. Your employer may assist you in obtaining this coverage.
4. Criminal Record Check: You may be required to provide a criminal record check from your home country or any country where you have lived for an extended period.
5. Proof of Accommodation: You'll need a place to live in Luxembourg. You can provide a rental agreement or a letter of accommodation from your host.
6. Valid Passport: Your passport must be valid for at least three months beyond your intended stay in Luxembourg.
7. Visa Application Form: Complete the visa application form accurately. You can obtain this form from the Luxembourg Embassy or Consulate in your home country.
8. Passport Photos: You will need recent passport-sized photos that meet Luxembourg's specifications.
9. Proof of Financial Means: You should demonstrate that you have sufficient funds to support yourself during your stay until you start earning a salary. This can include bank statements or a letter of financial support.
10. Application Fee: Be prepared to pay the visa application fee. The fee may vary depending on the type of visa and your nationality.
Luxembourg Work Visa Application Process
Here's a general outline of the application process for a Luxembourg work visa:
Find Employment: Secure a job offer from a Luxembourg employer. Ensure your qualifications match the job requirements.
Collect Documents: Gather all the required documents, including your employment contract, qualifications, health insurance, criminal record check, and proof of accommodation.
Complete the Application: Fill out the visa application form, attach the required photos, and pay the application fee.
Submit Application: Submit your application and all supporting documents to the Luxembourg Embassy or Consulate in your home country. You may need to book an appointment for this.
Wait for Approval: The processing time for a Luxembourg work visa can vary, so be patient. It's advisable to apply well in advance of your intended travel date.
Interview: In some cases, you may be required to attend an interview at the embassy or consulate.
Receive Your Visa: Once your visa is approved, you will receive a long-stay visa (Type D) in your passport. You can now travel to Luxembourg and begin your employment.
Residence Permit: Upon arrival in Luxembourg, you may need to apply for a residence permit within three months. Your employer can assist you with this process.
Please note that immigration rules and requirements can change over time, so it's crucial to check with the Luxembourg Embassy or Consulate in your home country or visit the official Luxembourg government website for the most up-to-date information and guidance on the visa application process.
Find a Job in Luxembourg
If you are considering moving to Luxembourg for work, there are a few things you need to do. First, you need to obtain a work visa. You can do this by applying to the Luxembourgish embassy or consulate in your home country.
Second, you need to find a job. You can do this by searching online job boards or by contacting recruitment agencies. Once you have found a job, your employer will help you to obtain a work visa.
Here are some websites where you can search for jobs in Luxembourg:
Benefits of Living and Working in Luxembourg
Here are some of the top benefits of living and working in Luxembourg:
1. High wages: Luxembourg has the highest wages in Europe, with average annual earnings ranging from 73,000 to 200,000 euros. This is due to a number of factors, including a strong economy, a high demand for skilled workers, and a relatively low cost of living.
2. Excellent tax exemption policies: Luxembourg has a number of tax exemption policies in place for expats and new residents. This can help to reduce your overall tax burden and increase your net income.
3. Multilingual environment: Luxembourg is a multilingual country, with English, French, and German all being official languages. This makes it easy for expats to find jobs and settle into their new homes.
4. Free English-speaking schools: Luxembourg offers free English-speaking education for children aged 3 to 18. This is a great benefit for families with young children.
5. Free public transportation: Luxembourg offers free public transportation to all residents. This can save you a lot of money on transportation costs.
6. Responsive and welcoming government: The Luxembourgish government is responsive to the needs of its citizens and immigrants. It offers a number of programs and services to help people settle into their new homes and succeed in their careers.
7. Top place to raise children: Luxembourg is a great place to raise children. It has a low crime rate, a good education system, and plenty of family-friendly activities.
8. Effective healthcare system: Luxembourg has a universal healthcare system that provides high-quality care to all residents.
9. Strong passport: Luxembourg has the third-strongest passport in the world, which gives you visa-free travel to over 180 countries.
Conclusion
If you are looking for a country with a strong economy, high wages, and a good standard of living, then Luxembourg is a great option. With its welcoming attitude towards immigrants and its many benefits for workers, it is no wonder that Luxembourg is one of the most popular destinations for people who are looking to move for work.