Canada has recently announced several benefits for international students travelling to the country for their studies. Among the many changes implemented by Immigration, Refugees, and Citizenship Canada (IRCC) are the expansion of student strength and the lifting of work-hour restrictions (IRCC).
This comes as Canadian employers face unprecedented challenges in finding and retaining workers during this period of economic recovery and growth.
It is worth mentioning here that Canada is one of the favourite countries for study in the world and also very popular among students as it is so affordable and offers many jobs and permanent residency opportunities.
More than 620,000 foreign students studied in Canada in 2021, and the country also issued nearly 450,000 brand-new study visas.
Benefits for Foreign Students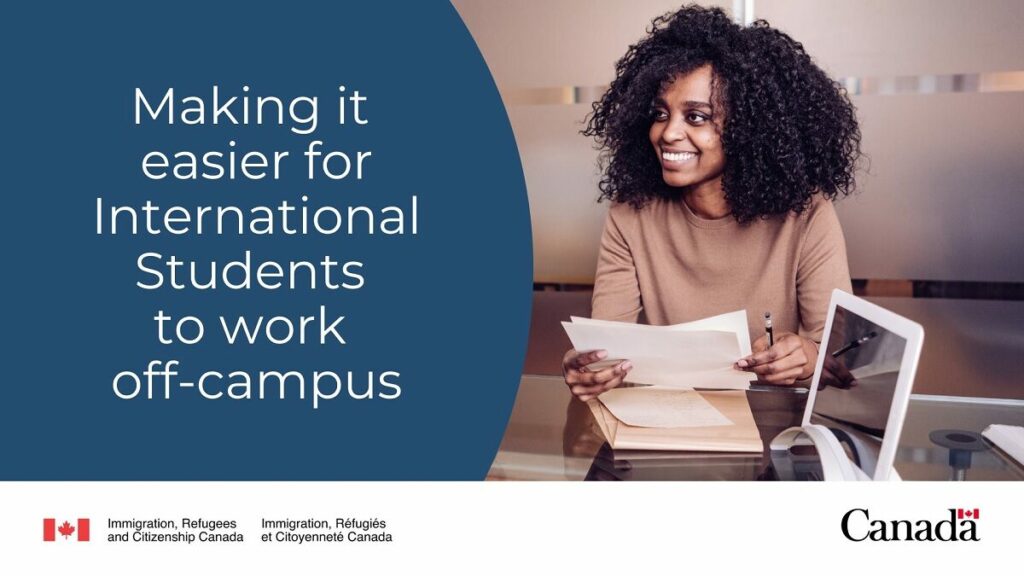 The recent IRCC announcement brought a slew of benefits for international students; here, we have picked the top five potential benefits for international students studying in Canada.
1. According to CIC News, Canada has acknowledged that the number of study permit holders will increase to approximately 753,000 international students between 2022 and 2023, implying that there will be more opportunities for students seeking to study in the country.
2. Canada also intends to expand the Student Direct Stream (SDS), which allows candidates from a variety of countries to obtain study permits quickly. The SDS is a fast-track stream for obtaining a study permit for candidates from 14 countries.
3. In order to address the labour shortage in the nation, Canada also intends to encourage international students to transition to permanent residence.
4. Canada's immigration department has committed to publishing monthly data on backlogs to assist international students in tracking their applications.
5. Additionally, Canada has enacted a temporary measure that permits foreign nationals who have already applied for a study permit to work off campus for more than 20 hours a week.
From November 15, 2022, until December 31, 2023, international students who are in Canada and who have off-campus work authorization on their study permit will not be restricted by the 20-hour-per-week rule
It should be noted that, provided their application is approved, foreign nationals who have already submitted a study permit application as of today will also be able to take advantage of this temporary change.
High Demand to Study In Canada
Canada is one of the top international student destinations in the world. It will have over 620,000 international students by 2021. According to CIC News, Canada issued nearly 450,000 new study permits last year alone.
Demand for study in Canada is driven by a variety of factors, including multiculturalism, the affordability of the Canadian dollar, and employment and permanent residence opportunities, among others.
Canada has already processed over 452,000 study permits between January and August 2022. Up until August of this year, there was a 23% increase in work permits. During the same time period last year, Canada processed 367,000 study permit applications.
According to Canadian Bureau for International Education research, the majority of international students want to stay in Canada as permanent residents after finishing their studies (CBIE).