Air India on Thursday opens flight bookings ex-India for phase 2 of Vande Bharat Mission the airline also shares the complete schedule of Evacuation flights ex India for Phase 2.
Air India is operating special flights ex-India to various destinations for the Evacuation of stranded Indian citizens.
On the outgoing flights ex-India, Air India will be accepting eligible passengers who are desirous of traveling abroad to the selected destinations as per the following criteria.
Nationals of the destination countries.
Indian and foreign nationals who hold valid VISA of at least one year duration of the country of destination.
Green Card / OCI Card holders
Health Workers holding valid permit for travel to destination country (Must obtain written permission from Embassy of destination country)
The latest schedule of Air India shows few domestic flights as well but the airline clarifies that all Domestic Flights mentioned in the schedule below are meant for International connecting passengers departing and arriving on the Air India Evacuation flights. These flights are NOT meant for any Domestic passengers.
Air India Flight Schedule ex India
Air India Evacuation Schedu… by travelobiz on Scribd
Reservation for travel to 32 countries and from India to select destinations in the USA, UK, Australia, Frankfurt, Paris, Singapore & Canada is now started.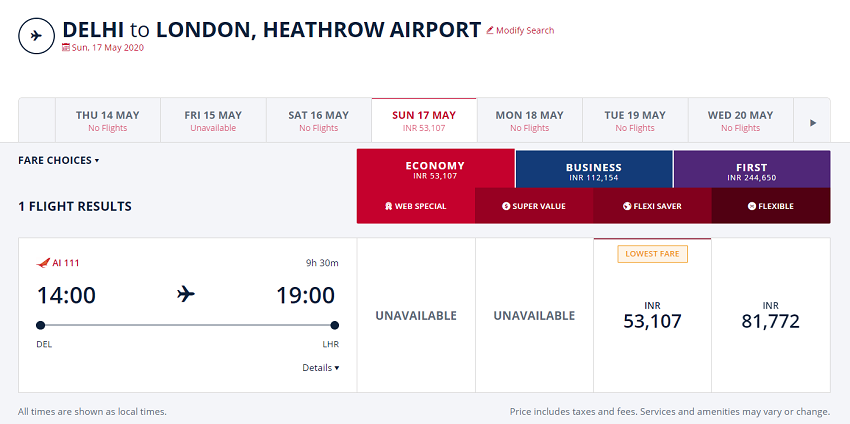 We suggest you check the eligibility criteria very carefully before making any bookings.
Vande Bharat Mission Phase 2 – Flight Schedule
To get travel updates directly on your mobile, save and send a message at 9461777617 on Whatsapp to start.
Vande Bharat Mission Phase 2: India to Operate 149 flights from 31 countries