As you may be aware, the United Kingdom has announced a new ETA scheme to replace its Electronic Visa Waivers program. Now, in a significant move to enhance border security, the British Government is set to launch the Electronic Travel Authorization (ETA) scheme in October.
This scheme is aimed at regulating the entry of travellers into the UK, ensuring a more secure environment. Furthermore, the UK Govt has also planned to progressively expand the ETA program to include all Visa-Free countries by the end of 2024.
UK Electronic Travel Authorisation (ETA)
Equivalent to EU's ETIAS Permit
The ETA scheme is akin to the European Union's ETIAS permit, which will be mandatory for entry into the EU from 2024. An ETA will serve as electronic permission, intricately linked to the traveller's passport.
The Home Office has emphasized its commitment to the safety of the UK, stating;
"The Government's number one priority is keeping the UK safe. To strengthen the security of our border and improve travel, the UK is launching an Electronic Travel Authorization (ETA) scheme – a digital permission to travel to the UK. The ETA scheme is broadly for visitors who do not need a visa for short stays in the UK, or who do not already have a UK immigration status prior to traveling."
Rollout Phases for Different Nationalities
The implementation of the ETA scheme will be executed in stages for different nationalities. As of now:
Qatar: Travelers from Qatar will require an ETA starting November 15, 2023, with applications opening on October 25.
Bahrain, Jordan, Kuwait, Oman, Saudi Arabia, and the United Arab Emirates: ETA will be mandatory for travellers from these nations starting February 22, 2024, and applications can be submitted from February 1, 2024.
ETAs to Replace Electronic Visa Waivers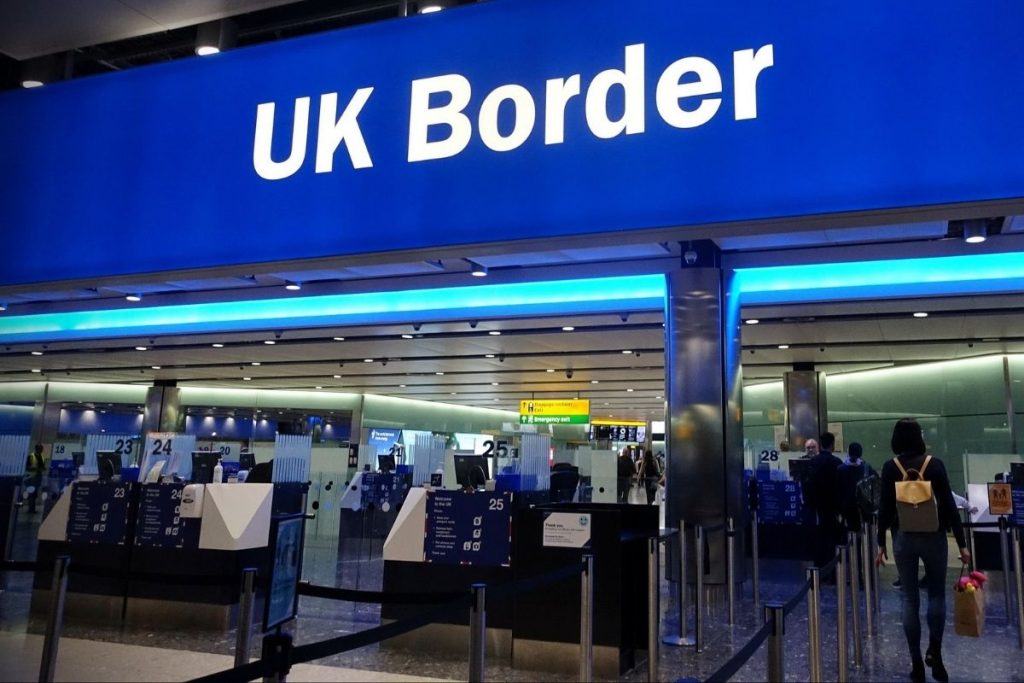 The Home Office has revealed that ETAs will replace the Electronic Visa Waivers (EVW) currently imposed on nationals of Qatar, Bahrain, Kuwait, Oman, the United Arab Emirates, and Saudi Arabia.
The new system is not only more cost-effective but also offers the flexibility of multi-use over a two-year period.
By the end of 2024, the ETA scheme will be applicable worldwide for visitors who do not require a visa for short stays, encompassing travellers from Europe.
Who needs an ETA?
All overseas visitors who do not need a visa for short stays in the UK will need an ETA. This includes visitors coming to the UK for tourism, visiting family and friends, business or study. You will also need an ETA if you are coming to the UK on the Creative Worker visa concession or to transit through the UK.
Who does not need an ETA?
British and Irish Nationals: British and Irish passport holders will not be required to obtain an ETA. The Common Travel Area agreement facilitates seamless travel between the UK, the Crown Dependencies (Guernsey, Jersey, and the Isle of Man), and Ireland.
Legal Residents of Ireland: Those legally residing in Ireland, belonging to nationalities that typically do not require a visa to visit the UK (such as EU, EEA, and Swiss nationals), will not need an ETA when travelling within the Common Travel Area. However, ETA will be necessary when travelling to the UK from outside this area.
How much does an ETA cost?
An ETA will cost £10 per applicant.
How do I apply for an ETA?
Individuals will be able to apply for an ETA through the UK ETA app or on GOV.UK. To apply, you will need to pay a fee, provide contact and passport details, provide a valid photo, and answer a set of questions.
While applying for the ETA, please keep this in mind that;
Each traveller must get their own ETA, including children and babies.
You'll usually get a decision within 3 working days, but you may get a quicker decision.
It may take longer than 3 working days if we need to make further checks.
How you'll get your ETA?
You'll get an email confirmation if your application is approved.
We'll link your ETA electronically to the passport you applied with. You must use the same passport to travel.
After you get your ETA!
Your ETA will last for 2 years. If your passport expires in less than 2 years, you'll need to get a new ETA.
You can use it to make multiple visits to the UK. You still need to either use an ePassport gate if you're eligible or see a Border Force officer to enter the UK.
An ETA does not guarantee entry to the UK.
Conclusion
The introduction of the ETA scheme will make it more difficult for those who pose a threat to enter the UK. It will also improve travel for legitimate visitors, with those visiting from Gulf Cooperation Council states being among the first to benefit.