Low-cost carrier Air India Express on Tuesday in a social media post informed that with immediate effect all passengers traveling to Abu Dhabi shall mandatorily fill-up the Travel Self Declaration form.
The form shall be submitted on arrival in Abu Dhabi, the airline further added.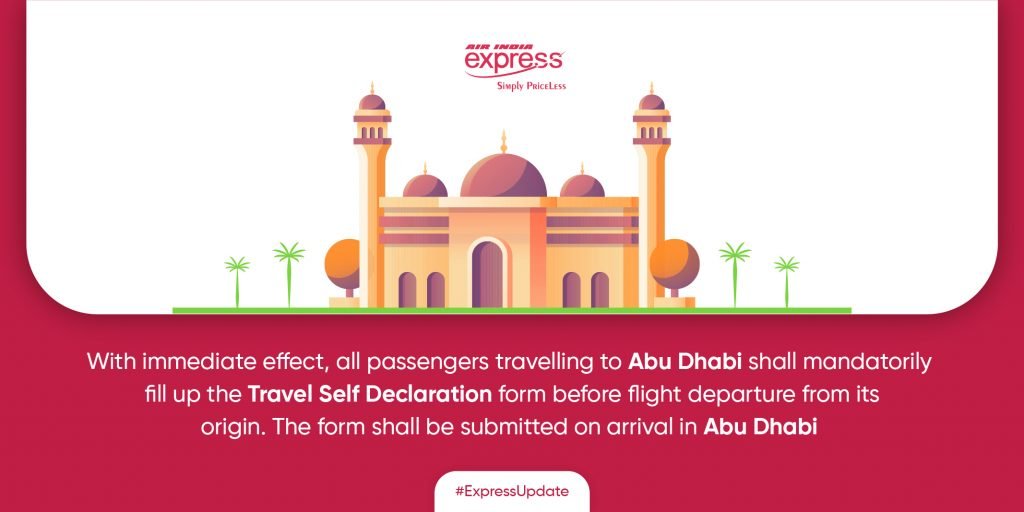 To protect your health and the community's, Abu Dhabi Public Health Center – Department of Health Abu Dhabi requires you to complete this form. Your information will assist to contact you if you were exposed to covid-19. It is important to fill out this form completely and accurately. Your information is intended to be held in accordance with applicable laws and used only for public health purposes only.

Abu Dhabi Public Health Center
Travel Self-Declaration Form For Abu Dhabi
---
For the latest travel news and updates, Follow and connect with us on Facebook, Twitter, Linkedin, Google News and Telegram!
---
Also Read: Mumbai Issues New Guidelines For Passengers Arriving From UK, Europe, Middle East, South Africa and Brazil