Indian low-cost carrier IndiGo on Sunday announced that it will resume scheduled international flight operation on over 150 routes in phases through April 2022.
The announcement comes after the DGCA of India has announced the Summer 2022 Schedule for international flight operation to/from India, and allowed Indian carriers will operate 1,466 flights per week to 43 destinations in 27 countries.
Out of these 1466 flights, IndiGo would operate a maximum of 505 departures each week.
"The wait is over! Dust off your passports as we bring back your favourite international destinations," said IndiGo in a social media post.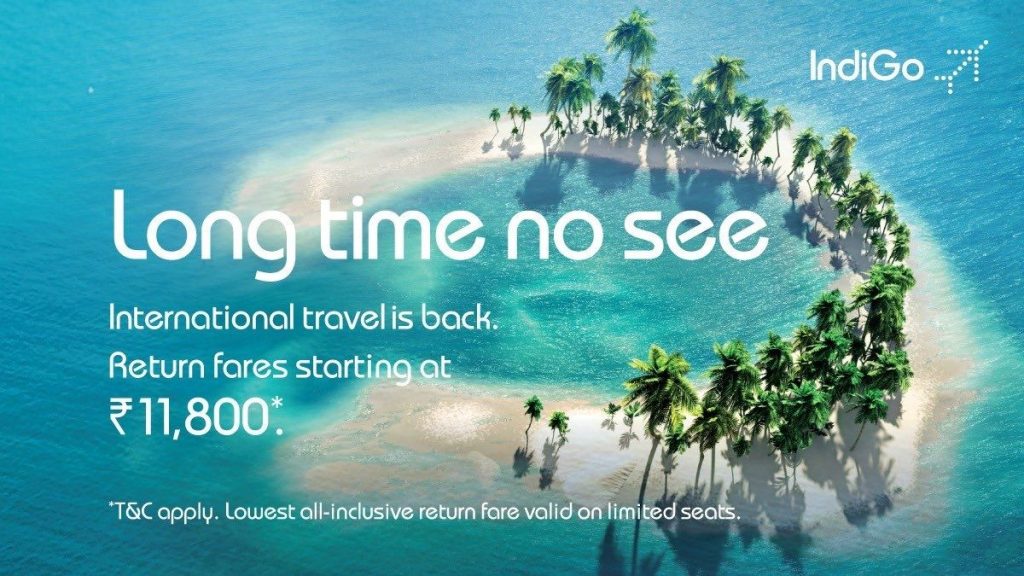 As IndiGo prepares to resume scheduled flight operations, the airline is also offering all-inclusive return fares starting at just ₹11,800. However, this is only applicable to a limited number of seats and sectors.
IndiGo To Resume International Flights To/From 18 Countries
As per the details shared by the airline, it will operate international flights to Dammam, Kuwait, Abu Dhabi, Sharjah, Jeddah, Riyadh, Doha, Bangkok, Phuket, Singapore, Colombo, Dubai, Kathmandu, Maldives, and Dhaka in April 2022.
It must be noted that only the above-mentioned destinations are open for bookings as of now.
Apart from this, IndiGo has also planned to open bookings for flights to Muscat & Kuala Lumpur starting scheduled operation in May and, to Istanbul in June 2022.
International Connectivity From 15 Cities In India
IndiGo to operate international flights from 15 Indian cities namely; Delhi, Ahmedabad, Mumbai, Chennai, Kolkata, Bengaluru, Lucknow, Hyderabad, Amritsar, Kozhikode, Kochi, Chandigarh, Tiruchirappalli, Thiruvananthapuram, and Mangaluru.
It must be noted that the Directorate General of Civil Aviation of India in its summer schedule allows six Indian airlines and 60 international carriers from over 40 countries to operate 3,249 weekly flights starting on Sunday.