Japan is a beautiful and fascinating country with a rich culture and history. It is also a great place to work, with a strong economy and a high standard of living. If you are thinking about working in Japan, there are a few things you need to know.
First, you will need to get a Japan work visa. This is a document that allows you to work legally in Japan. To get a work visa, you will need to find a job in Japan that offers visa sponsorship. Once you have a job offer, your employer will help you apply for the visa.
Japan Work Visa In 2023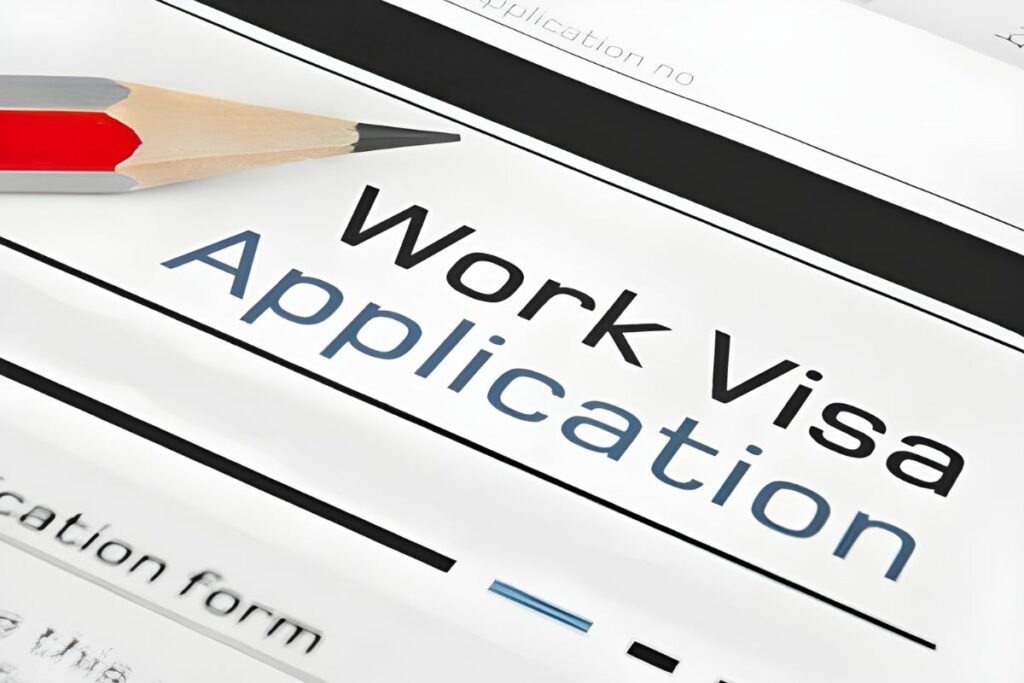 In this article, we will discuss the steps involved in getting a Japan work visa in 2023. We will also provide information on the different types of Japanese work visas and the requirements for each type. We will also discuss how to find jobs in Japan that offer visa sponsorship.
Securing Your Footing: Landing a Job Offer
Begin your quest by securing a job offer from a Japanese employer. Here's the silver lining: a plethora of employment opportunities in Japan readily offer visa sponsorship.
Essentially, this means that they are committed to assisting you through the visa application procedure. Consequently, realizing your aspiration of working in Japan becomes an attainable goal.
Japan's Call for Foreign Workers
Japan's demographic landscape is undergoing a significant transformation characterized by an ageing population. As a result, the nation is seeking external support. It has projected plans to welcome approximately 500,000 foreign workers by 2025.
This is precisely where your potential contribution comes into play. Moreover, an intriguing facet lies in the reputation of Japanese people for their amiability, integrity, and discipline.
In addition to these attributes, the cost of living in Japan is notably reasonable, creating a mutually advantageous scenario.
Also Read: Japan 90-Day eVisa for UAE Residents: A Complete Guide
Understanding Japan's Work Visas
Japan's work visa options can be categorized into two primary types, each with distinct subcategories:
1. Highly Skilled Professionals Visa: Tailored for individuals boasting exceptional skills or advanced expertise in a specific field, this visa category grants a lengthy validity period of up to 5 years.
2. Japan Working Visa: Designed for individuals pursuing regular employment, this visa variant offers durations of 1, 3, or 5 years. Notably, it does not require specialized skills; a bona fide job offer suffices.
Inclusivity of Visa Sponsorship
Diverse vocations render one eligible for a Japan Working Visa. A selection of these professions encompasses:
Professors
Artists
Journalists
Business Managers
Medical Workers
Engineers
Skilled Laborers
Navigating the Application Trail
Obtain a Certificate of Eligibility (COE): Your prospective Japanese employer will extend support in procuring this essential document, a precursor to your visa application.
Apply for the Japan Work Visa: Lodge your application at the Japanese embassy in your home country. The embassy's website can direct you to the nearest location.
Deconstructing the Certificate of Eligibility (COE)
The Certificate of Eligibility serves as a significant document, entrusted to the auspices of your future employer in Japan. Its significance lies in its indispensability for your subsequent visa application.
Discovering Visa Sponsorship Positions
Apprehensive about identifying positions that offer visa sponsorship? Put your worries to rest – a profusion of such opportunities abounds. Japanese employers, agencies, and corporations are keen on facilitating your relocation.
Comprehensive Blueprint
Obtain the Certificate of Eligibility from your prospective employer in Japan.
Submit your application for the Japan Work Visa at the Japanese embassy in your native country.
Additional Information & Important Links
The application fee for a Japan work visa is ¥4,000.
The processing time for a Japan work visa is typically 3-4 weeks.
You can stay in Japan for up to 90 days without a visa if you are a tourist.
For more info, check out the Ministry of Foreign Affairs (MOFA) Website.
And the Japan Immigration Website.
Your Japan Work Journey Awaits
Securing a Japan Work Visa is more straightforward than it may initially appear. From clinching a job offer to navigating the visa application process, a clear trajectory paves the way. Japan beckons you with an array of exciting prospects and a congenial ambience. Seize this chance to transform your professional aspirations into reality within this remarkable nation!