The IRCC in a news release on Tuesday said that the Canadian government granted permanent residency permits to over 437,000 foreigners last year, setting a new immigration record as it looks to increase immigration in response to a tight labour market.
Notably, in 2022, Canada planned to welcome 431,645 new permanent residents. Sean Fraser, Minister of Immigration, Refugees, and Citizenship (IRCC) announced that Canada has reached that target and surpassed its previous record set in 2021.
According to the 2021 Census, nearly one-quarter of those counted were or had been landed immigrants or permanent residents in Canada, the highest proportion in the country's history and the highest among G7 countries.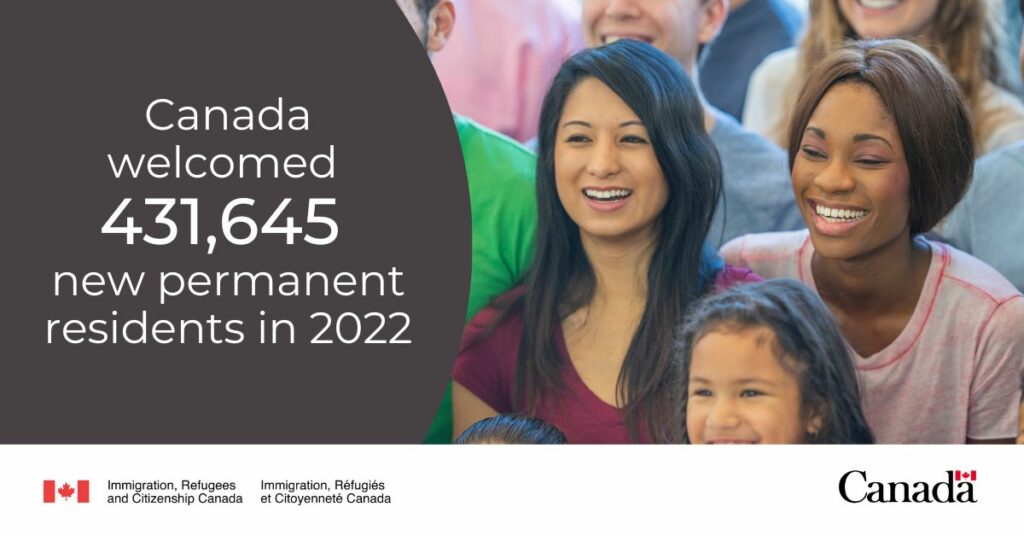 It is worth noting that approximately 5.2 million applications for permanent residence, temporary residence, and citizenship were processed by IRCC in 2022. That is more than doubling the number of applications processed in 2021.
Also Read: Work Permits: Canada Adds Five New Occupations In Global Talent Stream
Commenting on this, Sean Fraser, Minister of Immigration, Refugees and Citizenship said;
"Today marks an important milestone for Canada, setting a new record for newcomers welcomed in a single year. It is a testament to the strength and resilience of our country and its people. Newcomers play an essential role in filling labour shortages, bringing new perspectives and talents to our communities, and enriching our society as a whole. I am excited to see what the future holds and look forward to another historic year in 2023 as we continue to welcome newcomers."
Since coming to power in 2015, Prime Minister Justin Trudeau's government has relied on immigration to boost the Canadian economy and support an ageing population.
The shortage of skilled workers in industries such as healthcare is acute, and official data shows that there were 871,300 job vacancies in Canada in October 2021, down from a record high of over a million open roles in May of the same year.
Also Read: Canada Issues Record-Breaking 4.8 Million Visas In 2022, Pandemic Backlogs Reduced
To address this, Ottawa is planning targeted draws for skilled immigrants for the first time in 2023, allowing it to select applicants with the most in-demand skills for the regions of the country that need them the most.