As the Government of India has re-opened scheduled international flights to/from India for the Summer 2022 season, Air India Express, an Indian low-cost airline and a wholly-owned subsidiary of Air India has resumed its full schedule as of March 27th, 2022.
The airline will operate 603 weekly departures with a fleet of 24 Boeing 737-800 NG aircraft under the new schedule, up from 513 weekly departures prior to the start of the Summer 2022 schedules.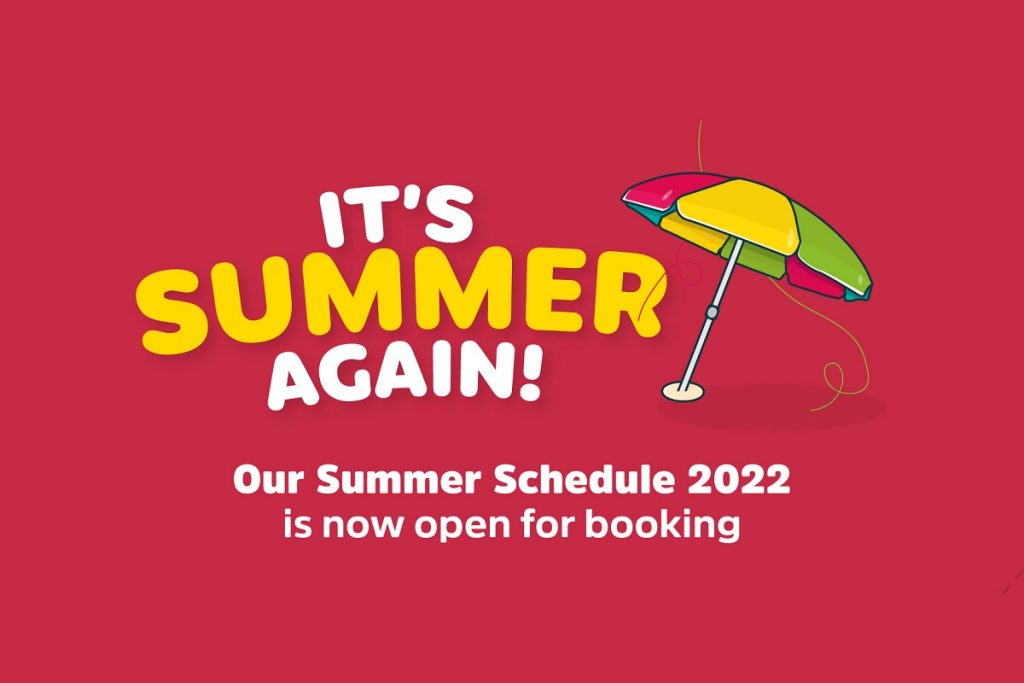 New Destinations Added
When compared to the previous schedule, Air India Express has included Jeddah, Saudi Arabia and Kuala Lumpur, Malaysia as new destinations. Apart from this, a number of Indian destinations have also been added to the Air India Express network in the Summer 2022 Schedule.
Below are some key points of the Air India Express schedule in Summer 2022;
Air India Express Summer 2022 Schedule
1. Restoration of 80 flights/week from India to Dubai
Air India Express has restored full operations from Kozhikode, Kochi, Thiruvananthapuram, Mangalore, Trichy, Amritsar, Jaipur, Lucknow, Delhi and Mumbai to Dubai and vice versa as it existed during the pre-Covid period.
2. New flights as compared with the pre-Covid schedule
4 weekly services from Amritsar to Sharjah
Daily flights from Delhi to Sharjah
Twice weekly service from Chennai to Sharjah vv
Twice weekly service from Sharjah to Vijayawada
Once weekly service from Trichy to Abu Dhabi vv
One additional flight a week from Kannur to Muscat vv taking the total to 4 flights/week
One weekly flight from Hyderabad & Vijayawada to Muscat vv
Once weekly service from Muscat to Bangalore
One weekly flight from Salalah to Kannur
Direct flights from Mangalore and Kannur to Kuwait
Once weekly flight from Kuwait to Vijayawada
Jeddah flights that were introduced during the Covid pandemic would be continued.
3. Operations to Jeddah include 4 weekly flights
Air India Express has introduced Jeddah as a new sector and includes 4 weekly flights between Jeddah and 4 Indian cities.
Kozhikode to Jeddah, 2 weekly flights
Mumbai to Jeddah, 2 weekly flights
Lucknow to Jeddah and one weekly flight from Kochi to Jeddah
4. IX Re-introduced Kuala Lumpur
Kuala Lumpur, which was once a destination on the Air India Express network, was reintroduced during Covid 19 as Air India Express operated VBM flights from Kuala Lumpur to several Indian points.
Air India Express will operate three weekly flights from Trichy to Kuala Lumpur during the summer 2022 schedule. Furthermore, Madurai-Singapore flights have been reinstated twice a week.
Bottomline
With the above combination of the pre-covid schedule and lessons learned from pandemic operations, Air India Express is prepared to significantly boost its services and reach to/from India at competitive fares.
The airlines operate to 15 international and 19 Indian destinations with a fleet of 24 Boeing 737 – 800 NG aircraft.