In a bid to reshape its workforce and immigration policies, the New Zealand Government has unveiled a comprehensive set of changes, aimed at streamlining pathways for immigrants, addressing labour shortages, and enhancing protection for migrant workers.
The changes are also designed to make it easier for businesses to attract and retain skilled workers. These measures are expected to have far-reaching impacts on the country's labour market and immigration landscape.
New Zealand – Recent Immigration Changes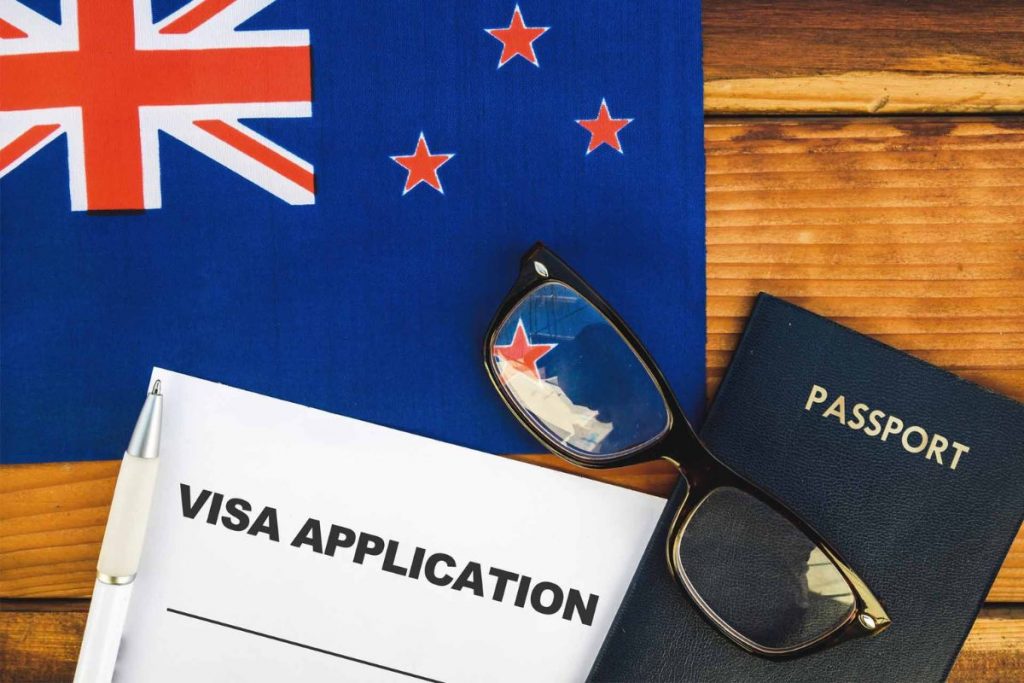 If you are interested in immigrating to or working in New Zealand, read on to learn more about these changes and how they might impact you.
1. Green List Expansion
One of the key highlights of this announcement is the expansion of the Green List, with 17 new roles set to be added. These additions come following a meticulous review conducted by the Ministry of Business, Innovation and Employment (MBIE) and will take effect from March 2024.
The expanded Green List includes positions such as Aviation Engineer, Mechanical Engineering Technician, Corrections Officer, and more, offering new opportunities for immigrants with relevant skills and expertise.
The 17 new roles that are being added to the Green List include:
Aviation Engineer (Avionics, Aeronautical, Aerospace Engineer)
Naval Architects (aka Marine Designer)
Mechanical Engineering Technician
ICT Database and System Administrator
Aircraft Maintenance Engineer
Road Roller Operator
Paving Plant Operator
Corrections Officer
Metal Fabricator
Pressure Welder
Welder
Fitter (General)
Fitter and Turner
Fitter-Welder
Metal Machinist (First Class)
Panel Beater
Vehicle Painter
2. Work to Residence Pathways Open
Effective September 29, 2023, the Green List and Sector Agreement Work to Residence pathways will be open for applications for existing occupations listed within them.
Immigrants who possess a minimum of two years of eligible work experience in a Green List Work to Residence or eligible Sector Agreement role can apply for residence, provided they meet other requirements, including age, health, character, and English language ability.
3. Recognised Seasonal Employer Scheme Cap Increase
In a move to bolster New Zealand's horticulture and wine sectors, the Recognised Seasonal Employer (RSE) scheme will witness an increase in the cap to 19,500 for the 2023/2024 season, up by 500 from the previous year. This adjustment will enable access to workers from participating Pacific countries, aiding industries where local labour is insufficient.
4. Closure of Cyclone Gabrielle Recovery Visa
The Cyclone Gabrielle Response Recovery Visa will no longer accept new applications from September 23, 2023. However, existing visa holders in New Zealand will have the opportunity to apply for a 3-month extension, allowing them ample time to transition to longer-term work visas if needed.
Immigration New Zealand will proactively reach out to existing visa holders to guide them through the extension process.
5. Construction and Infra Sector Agreement Expansion
The Construction and Infrastructure Sector Agreement is a list of occupations that are in high demand in the construction and infrastructure sectors. Skilled workers in these occupations can apply for a visa that allows them to work in New Zealand for up to three years.
The following new roles are being added to the Construction and Infrastructure Sector Agreement:
Driller's Assistant (821912)
Earthmoving Labourer (821113)
Earthmoving Plant Operator (General) (721211)
Line marker (721912)
Machine Operators n.e.c (711999)
Mechanic's Assistant (899916)
Road Traffic Controller (899923).
6. Legislative Changes for Compliance Visits
To enhance transparency and accountability, the New Zealand Government has decided to amend the Immigration Act 2009. These amendments will mandate the requirement for a judicial warrant for out-of-hours compliance visits.
This change will ensure that powers are not used disproportionately and that there is a legal, third-party check and balance.
7. Protection for Migrant Workers
In a bid to protect and support migrant workers, several measures have been introduced, including short-term financial support and job search assistance for those on the Migrant Exploitation Protection Work Visa (MEPV).
MEPV holders facing difficulties in securing employment can also apply for a second MEPV, offering them more time to find suitable work. Furthermore, the 90-day trial for migrant workers on the Accredited Employer Work Visas (AEWV) has been removed.
8. Financial Support for MEPV Holders
MEPV holders who are not currently employed are eligible for financial support to cover accommodation and living expenses. This support will be available until March 2024, offering a safety net for those actively seeking employment.
These changes include:
Short-term basic financial support and job search assistance for people on the Migrant Exploitation Protection Work Visa (MEPV).
An option for people on the MEPV to apply for a second MEPV if they need more time to search for a job.
Removal of the 90-day trial for migrant workers on the Accredited Employer Work Visas (AEWV).
Final Words
These sweeping changes represent the New Zealand Government's commitment to fostering a fair and inclusive immigration system while addressing the evolving needs of the country's labour market. As these reforms take effect, they are expected to have a positive impact on both immigrants and the New Zealand economy as a whole.