Wizz Air Abu Dhabi, an ultra-low-cost carrier has announced an unbelievable offer for travellers under which the airline is providing free tickets to an unknown destination.
The ultra low-fare national airline of the UAE, on Monday, July 25 launched the #GetLostwithWizz campaign in the UAE. This unique offer will take travellers to a mystery destination within the Wizz Air Abu Dhabi network.
Adventurers will board a Wizz Air plane and fly to an unknown destination where they will spend the weekend "getting lost" in a novel experience. On Friday, August 26, the flight will depart Abu Dhabi and land on Sunday, August 28, 2022.
Entry Requirements
Entry Period: 25 July 2022 02:00 (GMT+4) until 07 August 2022, 23:58 (GMT+4)
Entry Method: In order to become an eligible Entrant, any participant shall during the Competition period: 
Post a photo of your most adventurous travel experience with the hashtag #GetLostwithWizz  and tag @wizzair (the 'Submission'); 
Ensure that your profile is public and that you are following @wizzair on Instagram. The winners will be announced via direct message by the Administrator's Instagram account.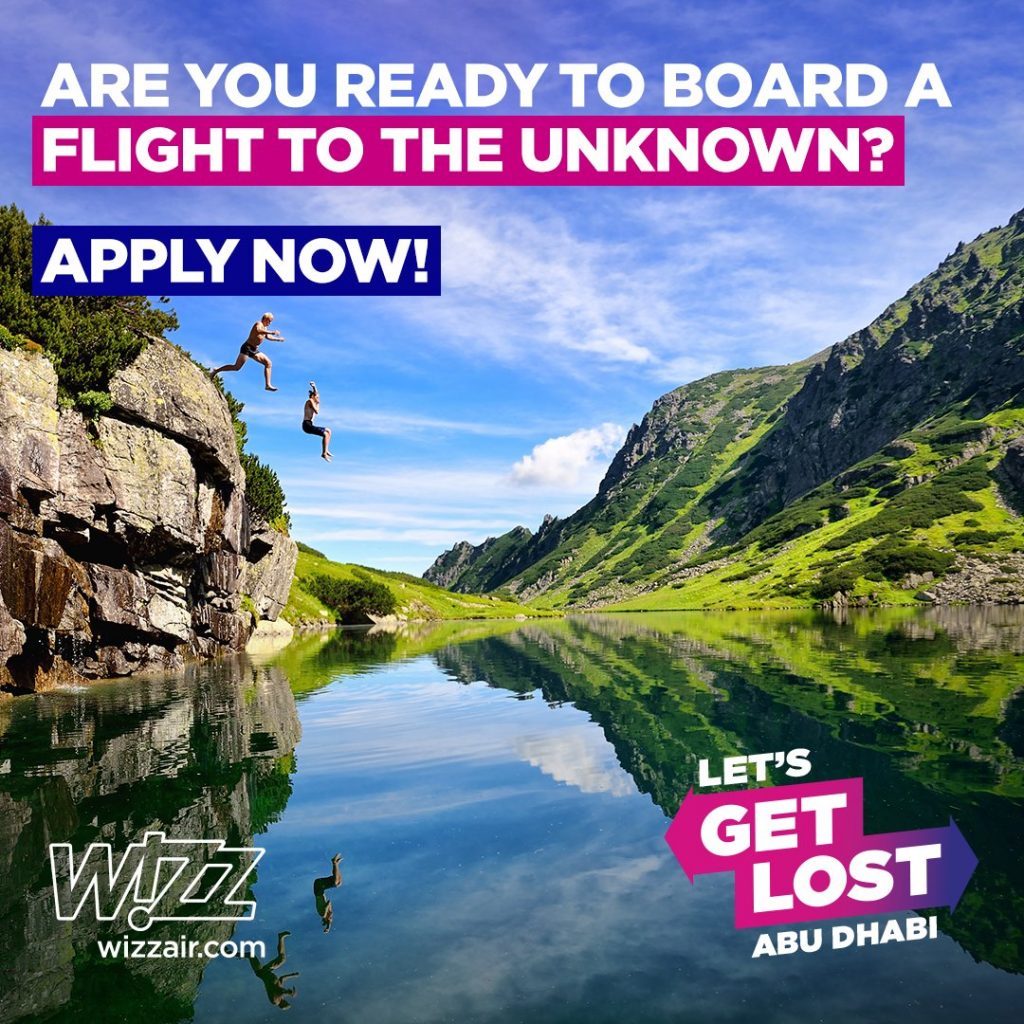 The best chances of winning a ticket will go to those that stand out, have the most creative, daring, exciting, or humorous photographs, and also have the maximum engagement.
The 100 winners will receive free airfare, accommodations for two nights, and travel insurance, giving them the opportunity to experience the thrill of the unknown with one companion.
The competition opens on July 25 at 14:00 GST and ends on August 7 at 23:59 GST. Participants must follow @WizzAir on Instagram and have a public profile in order to be eligible.
More details about the offer can be found here!
Michael Berlouis, Managing Director of Wizz Air Abu Dhabi, said:
"We are very excited to launch our '#GetLostwithWizz' competition, with a flight to an exciting, yet unknown destination. Whether it's a vibrant city or natural paradise, the Wizz Air Abu Dhabi network offers exotic, culturally rich, and diverse destinations."