The UK has long been a magnet for talented individuals from around the world, offering a dynamic work environment, a rich cultural tapestry, and a diverse range of opportunities.
In recent years, the UK witnessed a significant influx of non-UK-born residents, with Indians constituting the largest demographic, according to the latest government data. This influx of skilled workers has significantly contributed to the UK's economic growth and innovation.
Factors Fueling the UK's Allure
Several factors have contributed to the UK's appeal as a destination for work and study. The country's cultural openness, coupled with its reputation for academic excellence, has made it a highly desirable education hub.
The reintroduction of the two-year post-study work visa in 2020 has further enhanced the UK's attractiveness for overseas students.
The UK Work Visa: A Gateway to Opportunities
To work in the UK, understanding the intricacies of the UK work visa system is crucial. The Skilled Worker visa scheme is a key avenue, allowing individuals to live and work in the UK for up to 5 years, with the possibility of indefinite renewal.
To be eligible for this visa, applicants must meet the following criteria:
Job Offer: Secure a job offer from a UK employer that is approved by the Home Office.

Eligible Occupation: Hold a job title that falls under the 'Skilled Worker Visa: Shortage Occupations' list.

Minimum Salary: Earn a salary that meets the minimum threshold for the specific occupation.

English Language Proficiency: Demonstrate English language skills equivalent to at least CEFR level B1.

Maintenance Funds: Provide evidence of adequate financial means to support yourself during your stay in the UK.

Tuberculosis Test (if applicable): If you are from a country with a high prevalence of tuberculosis, you may need to undergo a tuberculosis test.

Criminal Record Certificate (if applicable): For certain occupations, you may be required to provide a criminal record certificate.

ATAS Certificate (if applicable): If your job involves researching sensitive subjects at PhD level or higher, you may need an ATAS certificate.

UK PhD Certificate or Ecctis Reference Number (if applicable): If you have a PhD from outside the UK, you may need a UK PhD certificate or an Ecctis reference number.
Once you meet the eligibility criteria, you can apply for the UK Work Visa online through the UK government's website. The application process typically takes around 8 weeks, and you will receive a decision via email.
Must Read: Headed to the UK? Be Prepared for the Immigration Health Surcharge Increase
In-Demand Jobs: A Gateway to UK Work Visa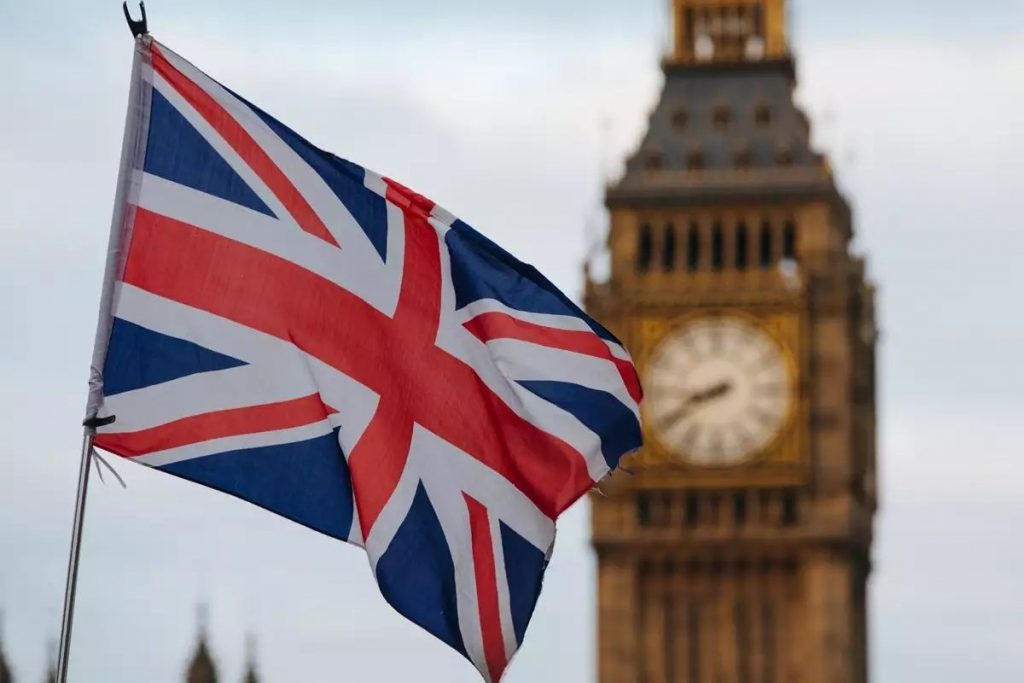 Navigating the job market in a new country can be challenging, but certain skills can significantly enhance your prospects of securing a UK work visa. The 'Skilled Worker Visa: Shortage Occupations' list highlights professions in high demand across various sectors.
1. Healthcare Professionals
In the wake of the global pandemic, the demand for healthcare professionals has skyrocketed. Nurses, pharmacists, care workers, and homecare givers are particularly sought after.
Skilled healthcare professionals from abroad can find opportunities under the Skilled Worker visa scheme, allowing them to contribute to the UK's healthcare system.
2. Engineers
Beyond the buzz of AI and ML, traditional engineering roles remain integral. Civil engineers, mechanical engineers, electrical engineers, electronics engineers, and design and development engineers are in high demand.
A relevant degree or work experience makes candidates eligible for these roles, with the engineering industry projected to grow by 2.7% annually from 2022 to 2027.
3. IT Business Analysts, Architects, and Systems Designers
In the ever-evolving field of Information Technology, analysts, architects, and systems designers play crucial roles.
Organizations' continuous investment in IT ensures positive job growth, with a 4.2% increase and 5,200 new jobs projected by 2027. The retiring workforce is expected to create an additional 49,600 job openings.
4. Programmers and Software Development Professionals
Job growth in the programming and software development sector is anticipated to reach 4.2% by 2027, resulting in 12,500 new jobs.
With responsibilities ranging from designing to implementing software applications, professionals in this field are in high demand, presenting significant opportunities for skilled individuals.
5. Actuaries, Economists, and Statisticians
Professionals adept in mathematics and statistics are highly valued in sectors such as insurance, finance, and government.
The actuarial, economic, and statistical fields are projected to see a 4.3% job growth by 2027, with 1,800 new jobs and 23,200 job openings created by the retiring workforce.
Conclusion
Armed with knowledge about the in-demand sectors and occupations, aspiring individuals can pursue relevant degrees or upskilling courses to realize their dream of working and living in the UK.
For those already equipped with these skills, the present is an opportune time to embark on a job hunt abroad and unlock the door to a promising future in the United Kingdom.