Leading full-service carrier Vistara has announced that it will offer a full refund of flights tickets if passenger tests positive for Covid-19 before the departure. Vistara's full refund offer is applicable on all domestic flight tickets.
"Now customers can book their journey with us and travel stress-free! Flying during these unprecedented times can be very stressful and difficult. We at Vistara, understand our customer's concerns and wish to ease their travel experience as much as possible. If a customer has booked with us but unfortunately tests positive for COVID-19 before his/her departure, he/she will be fully refunded' for their Vistara ticket." said Vistara in a trade circular.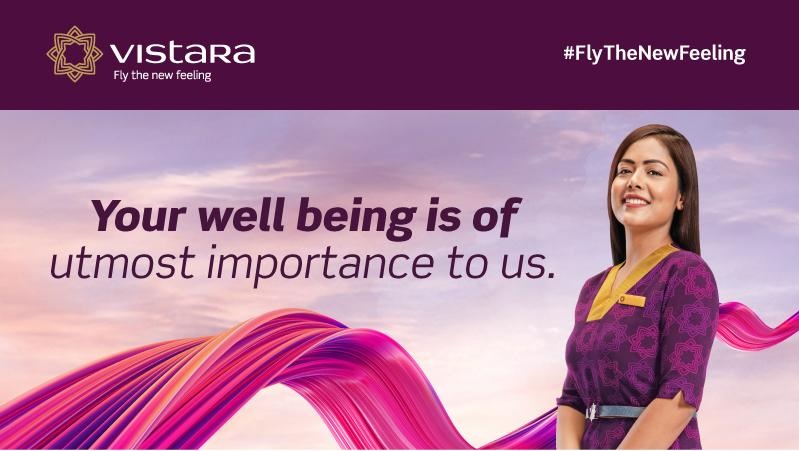 Here is how to claim a full refund from Vistara if passenger(s) tests positive for Covid-19
To avail a full refund, customer(s) must cancel the Vatera booking within the stipulated time i.e. at least 4 hours prior to the scheduled departure time, and send their PT-PCR report.
Post verification of the documents Vistara will update the travel agent to assist the customer with a full refund.
It is mandatory for the customer(s) to call the Vistara call center at +91 9289228888 to initiate the refund.
The above is not applicable if the passenger is a no-show for the flight.
It must be noted that the customer's name entered while booking the test should match with the name registered against the Vistara booking.
In case there are multiple passengers booked on the same Vistara PNR, a full refund shall only be provided for the person who tested positive.
---
For the latest travel news and updates, Follow and connect with us on Facebook, Twitter, Linkedin, Google News and Telegram!
---
Also Read: Mumbai Airport To Operate All Flights From Terminal 2 Starting April 21