In an effort to revitalize its tourism industry and attract a larger number of international visitors, Vietnam is contemplating unilateral visa-free stays for citizens from multiple countries, according to a recent governmental resolution on tourism development issued on Thursday.
As of 2023, citizens from 25 countries can embark on their Vietnamese adventure without the hassle of visa applications. Simply grab your valid passport with at least two blank pages for stamping, and you're all set to experience the wonders of this captivating Southeast Asian gem.
Visa-Free Entry to Vietnam: Updated List of Countries (2023)
Here's the coveted list of countries granting visa-free entry to Vietnam:
| Countries | Maximum Stay |
| --- | --- |
| Belarus | Maximum 15 days |
| Brunei | Maximum 14 days |
| Cambodia | Maximum 30 days |
| Chile | Maximum 90 days |
| Denmark | Maximum 15 days |
| Finland | Maximum 15 days |
| France | Maximum 15 days |
| Germany | Maximum 15 days |
| Indonesia | Maximum 30 days |
| Italy | Maximum 15 days |
| Japan | Maximum 15 days |
| Kyrgyzstan | Maximum 30 days |
| Laos | Maximum 30 days |
| Malaysia | Maximum 30 days |
| Myanmar | Maximum 14 days |
| Norway | Maximum 15 days |
| Panama | Maximum 90 days |
| Philippines | Maximum 21 days |
| Russia | Maximum 15 days |
| Singapore | Maximum 30 days |
| South Korea | Maximum 15 days |
| Spain | Maximum 15 days |
| Sweden | Maximum 15 days |
| Thailand | Maximum 30 days |
| United Kingdom | Maximum 15 days |
Expanding Visa Policies on the Horizon
The resolution mandates the Ministry of Foreign Affairs to draft comprehensive documents for the expansion of unilateral visa-waiving policies. Once completed, these documents will be submitted to the government for further consideration and implementation.
This move aims to facilitate smoother entry procedures and encourage more international tourists to choose Vietnam as their preferred destination.
E-Visa Eligibility Under Review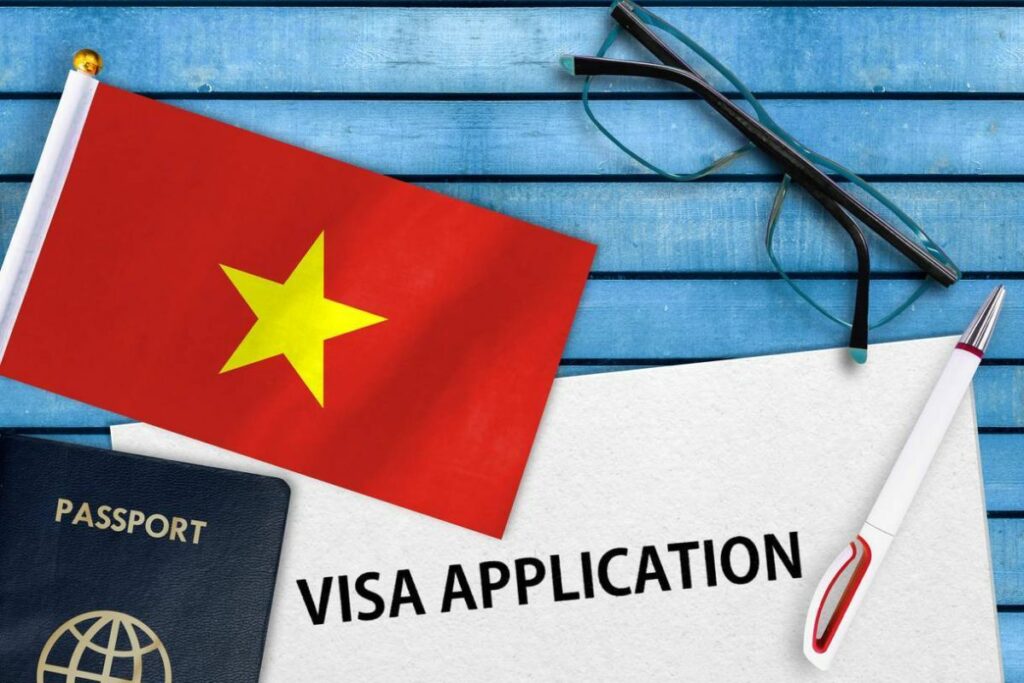 Furthermore, the Ministry of Public Security has been assigned the task of assessing the feasibility of expanding the list of countries eligible for e-visas. By broadening this list, Vietnam seeks to streamline the visa application process and attract a wider range of visitors, thereby enhancing its global appeal.
Air Travel Accessibility in Focus
The Ministry of Transport has been entrusted with the responsibility of creating a more conducive environment for international airlines to establish routes to Vietnam.
Additionally, the ministry is expected to introduce measures to improve the coordination of flight schedules, providing greater flexibility and convenience for travellers.
Negotiating Visa Waivers with Other Nations
In line with its efforts to expand visa-free travel, the Vietnamese government has assigned various ministries the task of initiating negotiations for visa waivers with other countries.
By fostering diplomatic relations and easing travel restrictions, Vietnam seeks to enhance its global competitiveness and attract a larger share of international tourists.
Visa Reforms and Legislative Adjustments
Since March, Prime Minister Pham Minh Chinh has been actively pushing for an expansion of the list of countries eligible for visa-free entrance into Vietnam.
The current number of countries enjoying visa waivers in Vietnam stands at 25 while neighbouring countries such as Malaysia and Singapore grant this privilege to 162 countries, the Philippines to 157 countries, and Thailand to 65 countries.
Tourism insiders assert that this discrepancy puts Vietnam at a disadvantage in the region.
Addressing this concern, the government plans to propose adjustments to immigration laws to facilitate visa issuance and extend the duration of stay for foreigners in Vietnam. To enact these changes, the National Assembly is set to vote on the proposed amendments during its upcoming session starting on May 22.
Ambitious Tourism Targets
Vietnam's tourism sector has set ambitious goals for the year, aiming to welcome 8 million international visitors and accommodate 102 million domestic tourists. These efforts are projected to generate revenue of VND650 trillion ($27.7 billion) and contribute significantly to the country's economic growth and development.
With the government's resolute commitment to bolstering its tourism industry through visa reforms and improved travel infrastructure, Vietnam is poised to reclaim its position as a premier global tourist destination, attracting visitors from around the world.