The VFS Global on Monday announced that it has resumed accepting applications for Iceland across seven cities for select visa categories.
As per a social media post the VFS centres in Bangalore, Chennai, Cochin, Delhi, Hyderabad, Kolkata and Mumbai will start accepting the applications from 05th July 2021.
As of now the VFS has accepting applications for C visa category, strictly by appointments only.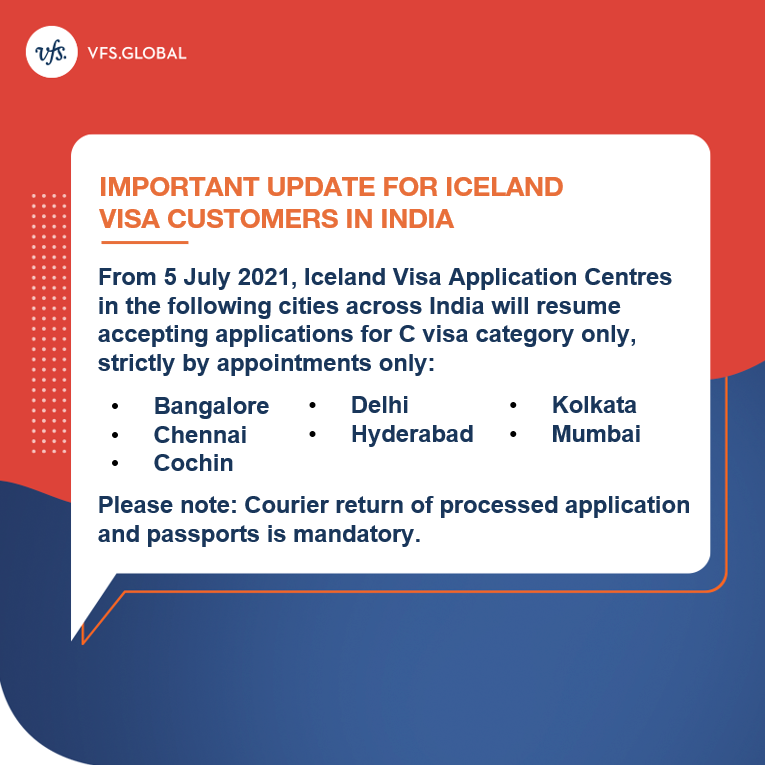 Also, the VFS Global on its website said that due to current COVID situation, the Iceland visa application centers will accept applications only on Mondays, Wednesdays and Fridays until further notice.
Under the C category visa, holder is allowed a visit of 90 days to the Schengen territories. The validity for this visa is of 6 months, and the visitor can pay a visit of 90 days during the validity Period at any point in time. This visa gives access to the visitor for all the Schengen territories.
Also Read: VFS Global Starts Accepting Applications For Netherlands Visa In India