Gateway Management, a Turkish company and the only officially approved by Turkey's Ministry of Foreign Affairs to accept and process Turkey Visa Applications in India has issued an important update for Turkey visa customers in India.
Undertaking Letter For Turkey Visa
The Gateway Management in an update said that each applicant 18 and above must fill and sign the undertaking letter. Also, all applicants are required to bring the original signed undertaking letter with their visa application documents.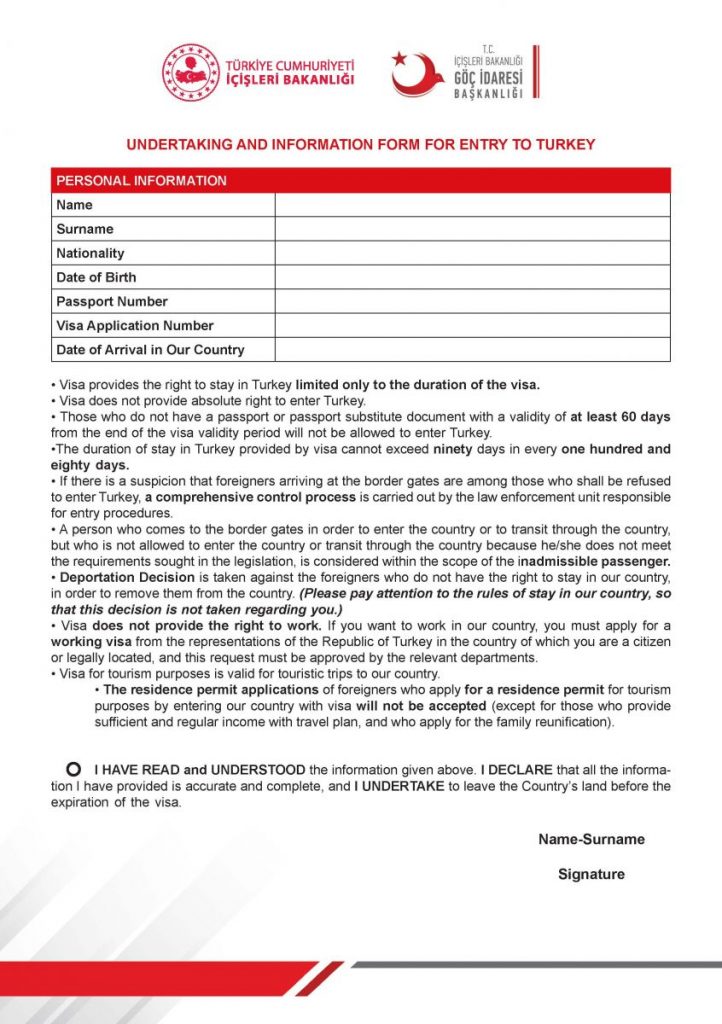 Recently, Turkey's Ministry of Foreign Affairs issued new instructions regarding visa applicants' biometrics and said that beginning May 27, applicants are not required to submit biometrics (fingerprints and live photo) at Gateway visa centres in India and Nepal.
Therefore, applicants no longer have to visit Turkey visa centres in order to complete their visa applications. A person/agent who is authorized by the applicant can apply for a Turkey visa on the applicant's behalf.
Turkey Ends Covid-19 Related Travel Restrictions
Earlier this month, the Turkiye Tourism Board said that Turkey, officially the Republic of Türkiye has removed all Covid-related entry requirements for visitors and expects.
Now, Indian travellers will no longer have to produce certification of coronavirus vaccination, recovery from the Covid-19, or a negative RT-PCR test result.
Turkey e-Visa For Indians
Diplomatic passport holders are exempted from visa requirements for up to 90 days in Turkey. However, Visas are necessary for ordinary, special, and service passport holders to enter Turkey.
Ordinary, Special, and Service passport holders who have a valid Schengen membership or a visa or residence permit from the United States, the United Kingdom, or Ireland may get single entry e-Visas valid for one month using the website www.evisa.gov.tr if certain requirements are met.