As the number of domestic flights has reduced significantly due to the second wave of the COVID-19 pandemic in the country, the Delhi Airport Authorities have decided to shut down Terminal T2 starting from May 18.
Starting from May 18th, all flights will only be handled at the T3 terminal of Delhi Airport.
Currently, the Delhi Airport is handling around 325 flights per day. Before the pandemic, it used to handle around 1,500 flights per day.
After the decision comes, airlines who operated its flight from Terminal 2 have started issuing advisories for their passengers. "Delhi terminal update: Effective 18th May 2021, all flights will arrive and depart from Terminal 3." IndiGo Twitted.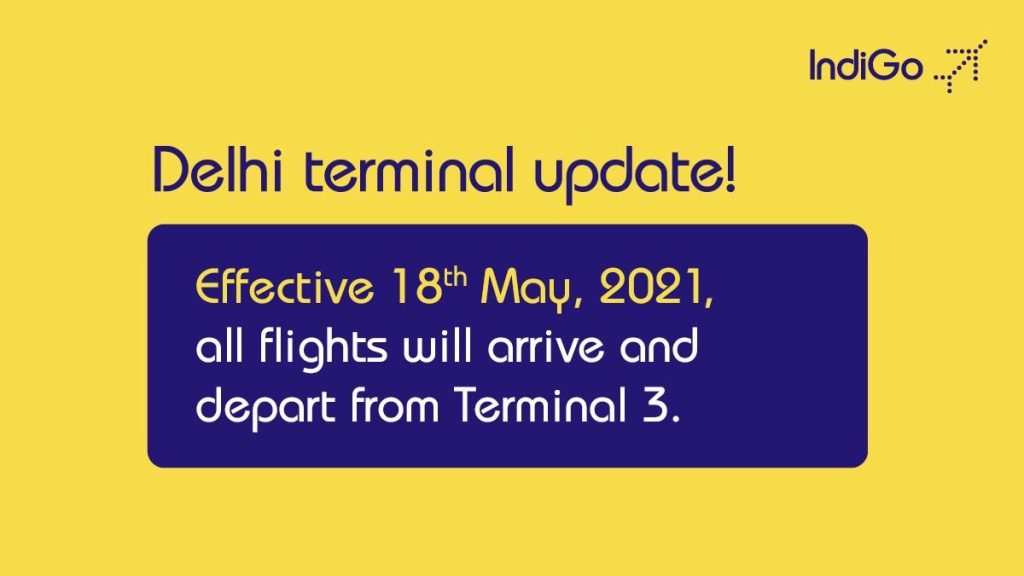 Currently,  IndiGo is operating all its flights with call signs between 6E2000 and 6E2999 from the T2 terminal. While GoAir operated all domestic flights to and from Delhi from Terminal 2 only.
It must be noted that Delhi's Indra Gandhi International Airport has resumed flight operations at the T2 terminal on Oct 01st. The flight operation at the Terminal 2 was suspended on March 23.
---
Follow and connect with us on Facebook, Twitter, Linkedin, Instagram and Google News for the latest travel news and updates!
---
Also Read: Vistara To Start Non-Stop Flights Between Delhi And Tokyo From Jun 16