In a bid to provide more relief to international tourists, the Israeli government has announced that the requirement of Covid-19 tests for visitors travelling to Israel will be discontinued.
The Ministry of Health, Government of Israel, announced that RT-PCR testing is no longer required for anyone entering Israel as of midnight on May 20.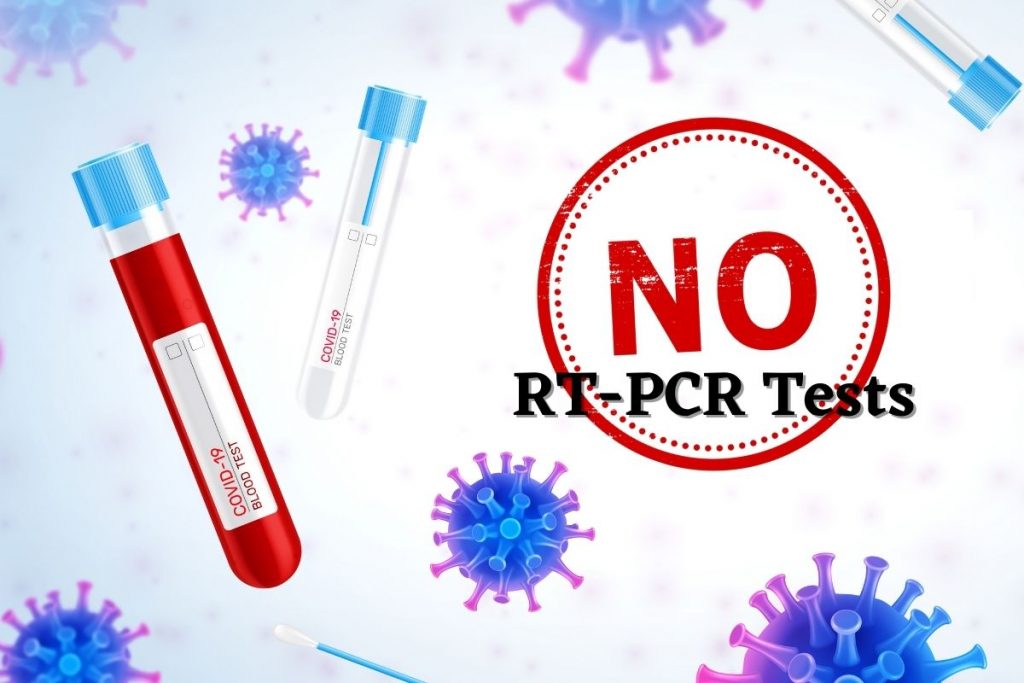 According to the statement issued by Israel;
The requirement to produce a negative RT-PCR test prior to departure and undergo an RT-PCR test upon arrival followed by isolation has also been removed.
However, international travellers arriving in the country are still required to complete an entry form within 48 hours from departure to Israel.
No Mask Required On Flights
In another development, the authorities have lifted the mask mandate for international flights to and from Israel, which means that travellers will no longer be required to wear a face mask on their flight to Israel beginning May 21.
Entry to Israel: Non-Israeli Citizens
It is not required to present a negative result on a COVID test

 before boarding a flight to Israel, a cruise to Israel or before arriving at an Israeli land border crossing.

The PCR testing mandate for those entering Israel at airports and maritime and land border crossings was lifted, and the isolation required until that test result was also cancelled.
Confirmed COVID cases will not be permitted to board a flight to Israel. If you were confirmed with COVID and have not yet recovered according to the required protocol in Israel and in the state from which the flight departs – do not board the flight.
Before the flight to Israel
1. A health insurance policy with coverage for the treatment of COVID-19 is required.
The insurance policy is mandatory to enter Israel.
This guidance does not apply to:
Temporary residents with an A/1, A/2, A/3, A/4, A/5 visa or a B/1 visa who receive medical insurance through their employer.
Those arriving from Ukraine (directly or with a transit flight) during the war.
2. Fill out the entry statement form 48 hours before the flight to Israel, and as early as possible.
Fill out your personal information and details of those travelling with you, a health statement, and information on vaccines administered or recovery.
Present an entry statement form confirmation:
Both a digital and a physical copy can be presented.
Keep the confirmation until after the crossing in the border control in Israel, and make it available for inspection if needed.
Sammy Yahia, Director of Tourism to India & Philippines, commented on the changes to entry rules and requirements.
"This new development in Israel's entry requirements is a great step in being able to welcome visitors back to Israel. This will make traveling to Israel simpler and more relaxing, and your vacation will begin the moment you step off the plane. I, for one, am thrilled to have visitors enjoy my home country."
Following the pandemic, Israel has seen a slow resurgence in inbound tourism. In April, 207,400 tourists visited Israel, bringing the country closer to pre-Covid numbers of 30,200 in April 2021 and 405,000 in April 2019.
The current rate of tourist entry serves as the foundation for a forecast estimate of 1.5 to 2 million tourist entries in 2022.