Gulf-based Qatar Airways introduces its new Qsuite Business Class seat product this month on its non-stop flight between New Delhi and Doha.
The new Qsuite business class seats will be available on the new A350-900 aircraft. The airline has introduced the new Qsuite product in one of the two daily rotations that it operates from the Indian capital Delhi.
The Qsuite is the unique product of Qatar Airways who holds the patency to the industry's first-ever double bed available in Business Class.
This unique Qsuit product offers passengers private cabins for up to four people with privacy panels allowing passengers to remodel the adjoining seats into their very own private suite allowing them to work, dine and socialize together.
These new features provide the unique customizable travel experience that allows travelers to sit back and relax in an environment that suits their own unique needs.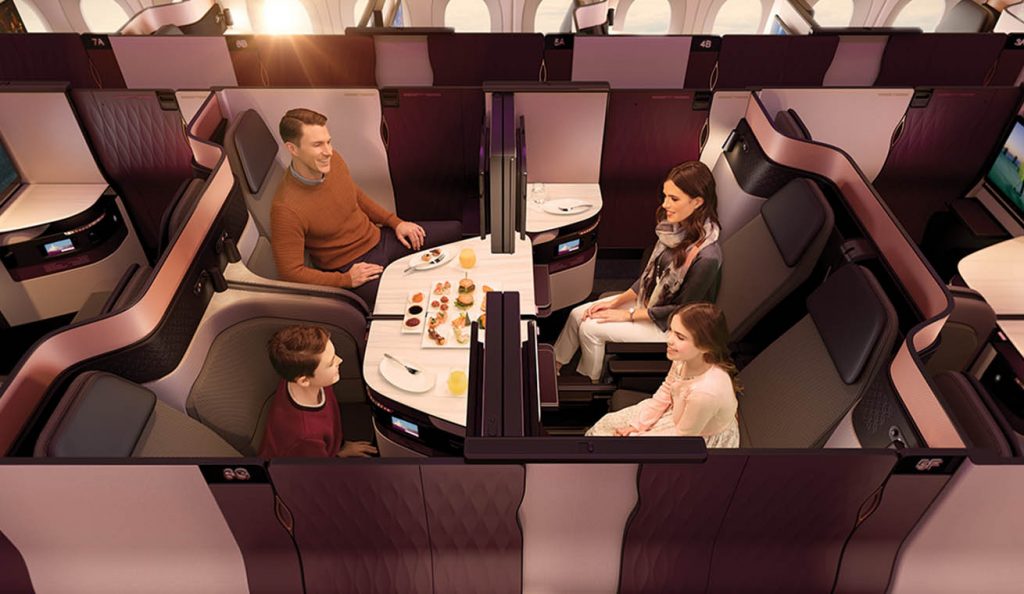 Qsuite is currently available on select Qatar Airways' Boeing 777-300ER, Boeing 777-200LR, Airbus A350-900, and A350-1000 aircraft. The expansion to New Delhi follows the introduction of the product to Indian markets last year along with various destinations around the globe that include Singapore, Tokyo, London, Paris, New York, Chicago, Houston, Shanghai, and Canberra, among others.
The multi-award-winning airline was named 'World's Best Airline' by the 2019 World Airline Awards, managed by international air transport rating organization Skytrax. It was also named 'Best Airline in the Middle East', 'World's Best Business Class' and 'Best Business Class Seat', in recognition of its ground-breaking Business Class experience, Qsuite.
To get travel updates directly on your mobile, save and send a message at 9461777617 on Whatsapp to start.
Also Read, Travel Portal EaseMyTrip files ₹510 Crore IPO