Lufthansa, Germany's flag carrier airline, has reduced the baggage allowance for all flights between India and all North American destinations, including the United States, Canada, and Mexico.
According to the airline, all economy class bookings made after August 1st will be limited to one free check-in baggage (up to 23 kg). This means Lufthansa will begin charging passengers flying between India and North America an additional fee for a second check-in bag for economy seats.
However, those who booked their flight on or before July 31st, are exempt from this rule and will carry the 2nd check-in baggage without paying any extra charges.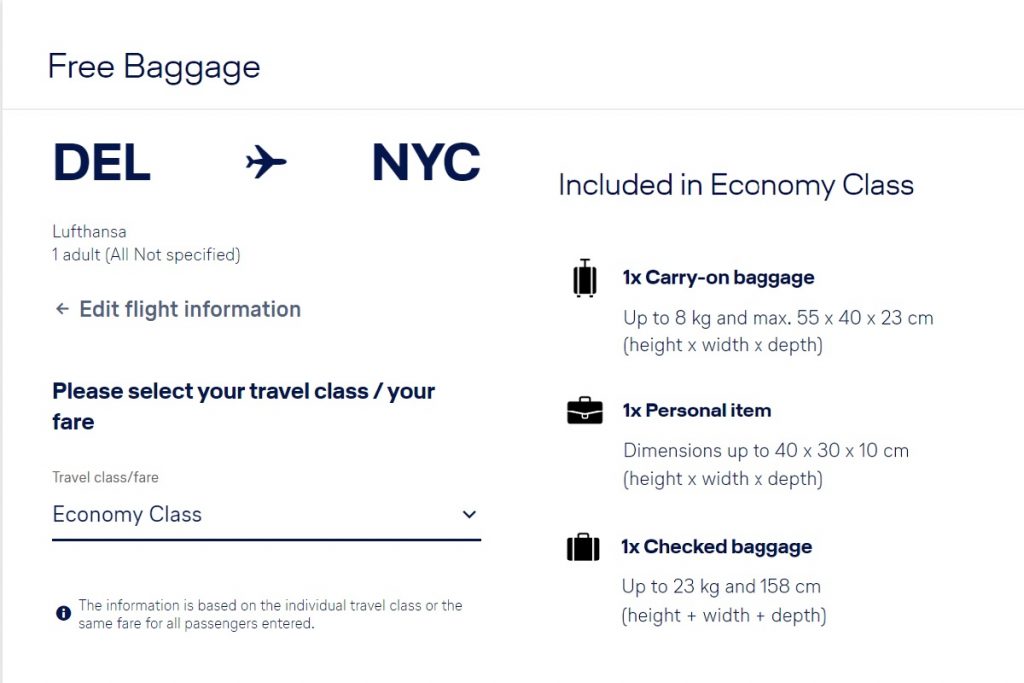 Lufthansa Reduces Baggage Allowance
According to a trade circular issued by Lufthansa;
"Effective August 1, 2022, Lufthansa Group's check-in free baggage policy has been aligned with our Atlantic Joint Venture Partners, United Airlines and Air Canada. On all routes between India and North America (USA, Canada, Mexico, etc) Lufthansa group together with its partners will offer one piece of free check-in baggage in economy class."
"Baggage policies for all other compartments as well as additional free baggage allowance for status customers will remain unchanged. All bookings that have been ticketed until July 31, 2022, will be accepted as per the current baggage allowance" the circular added.
Lufthansa's New Baggage Charges
Every additional bag will now cost an additional €200 (₹16000 approx.) online or €250 (₹20000 approx.) at the airport for a Lufthansa economy passenger. That amounts to an additional €400 to €500 on top of the ticket price for a return trip.
It is worth noting that the cost of optional baggage and your free baggage allowance is determined by the route and booked travel class or fare. Check out Lufthansa's calculator to see how much baggage you can bring and how to book optional baggage.
More Airlines May Reduce Free Baggage Allowances
According to senior EU airline officials, not only the German flag carrier but more airlines worldwide could follow suit as skyrocketing oil prices force them to look at getting the maximum revenue from cargo hold by forcing flyers to pay extra for the second bag and/or leave more space for paid cargo.
Air India Continues to offer Two Check-in Baggage
Air India ranks first in terms of friendly baggage allowance for flights between India and North America. Passengers' preference for nonstop flights has certainly increased post-COVID, but Air India's generous baggage policy is also a factor in the popularity of its US and Canada flights.