The coronavirus pandemic has had a significant impact on travel and visa services worldwide, including in the United States. Since the outbreak of the pandemic, U.S. visa services have been largely suspended, causing significant delays and disruptions for people seeking to travel or immigrate to the country.
Most US embassies and consulates have resumed certain immigrant and non-immigrant visa appointments as restrictions begin to ease. However, the situation varies by country, with some offering fewer services or having longer wait times than others.
Updates On US Visa Services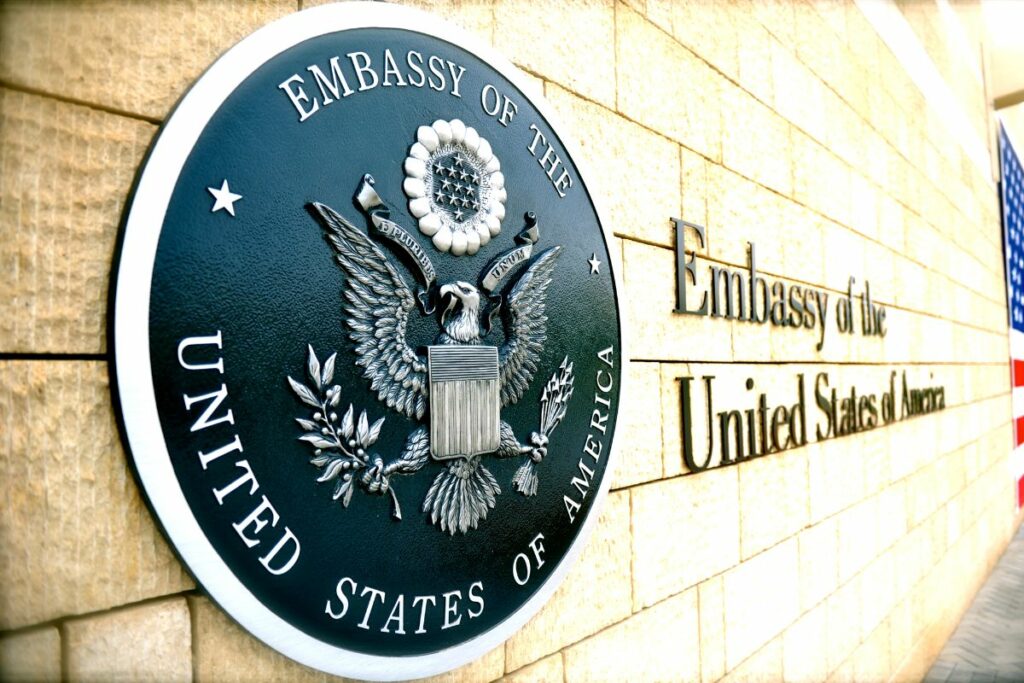 As of May 2023, the United States visa services have been experiencing different levels of resumption and restrictions depending on the country. While some countries have resumed full routine visa services, others have only partially resumed their visa services or have suspended them entirely.
Brazil
The U.S. Embassy and consulates in Brazil have resumed routine non-immigrant visa appointments. National interest exceptions are no longer required to enter the U.S. Immigrant visa services are available, but wait times are long.
China
After closing due to a surge in Covid-19 cases, the U.S. Embassy in Beijing and Consulates in Guangzhou and Shenyang resumed regular consular services in January. Consulate General Wuhan is providing limited U.S. citizen services. U.S. Consulate Shanghai will only offer emergency services until further notice.
Colombia
The U.S. Embassy in Bogotá has resumed routine non-immigrant and immigrant visa services. Our readers from Colombia can get more information from the official website.
Cuba
After a suspension of more than four years, the U.S. Embassy in Havana has resumed full processing of immigrant visas and consular services for Cuban nationals starting this month. More details can be found here.
Dominican Republic
The U.S. Embassy in Santo Domingo is now interviewing all categories of immigrant visas. Limited routine work and student visa services have resumed. The embassy has also resumed in-person interviews for tourist visa applicants whose interviews were cancelled on March 13, 2020.
Must Read: Avoid the Wait: Top International Destinations for Quicker US Visa Appointments
India
The U.S. Consulate in Mumbai has reopened all immigrant visa services. However, routine non-immigrant services remain limited at U.S. Embassy in New Delhi and the consulates in Chennai, Hyderabad, Kolkata, and Mumbai and are expected to resume soon.
Mexico
Visa services are limited and vary by city. Applicants should expect long wait times. Our readers from Mexico can get more details on the US visa from here.
Nigeria
The U.S. Embassy in Abuja and Consulate General in Lagos have recently resumed offering visa services to both non-immigrant and immigrant applicants. However, due to the ongoing pandemic situation, these services are currently limited and subject to availability.
Philippines
U.S. Embassy Manila has resumed all routine visa services. However, wait times for interviews are longer than before the pandemic, except for immediate relatives. For non-immigrant visas, the embassy is prioritizing applicants with urgent travel needs.
Russia
The US Embassy in Moscow has suspended all immigrant visa services. The US Embassy in Warsaw is processing immigrant visas for Russian citizens. Due to critically low staffing, visa services at the US Consulates in Yekaterinburg and Vladivostok remain suspended.
If you have already received an appointment notice for a location other than Warsaw, please email [email protected] to request that your case be transferred.
Sudan
The U.S. Embassy in Khartoum has suspended its operations as violence intensifies in Sudan. Follow the State Department's guidance on what to do if you need to leave the country.
Thailand
The U.S. Embassy and Consulate General in Thailand has resumed routine non-immigrant and immigrant visa services. Applicants are also able to renew their visas by mail.
Ukraine
The U.S. Department of State has suspended consular services at the U.S. Embassy in Kyiv due to the Russian invasion. The State Department has designated Consulate General Frankfurt as the primary processing location for Ukrainians. Those applying for IR-3 or 4 adoption visas should submit their applications at the U.S. Embassy in Warsaw.
United Kingdom
The U.S. Embassy in London and the U.S. consulate in Belfast have resumed routine visa services, but appointments remain limited, and there is a backlog of applicants. Check here for updates.
Vietnam
The U.S. Embassy in Hanoi has resumed all visa services. Non-immigrant and immigrant visa interviews have slowly started to resume.
All 221g applicants are welcome to attend an interview at the US Consulate General in Ho Chi Minh City between 8:30 a.m. and 10:30 a.m., Monday through Friday, excluding holidays. On a first-come, first-served basis, the consulate will see 221g applicants.
Bottomline
The COVID-19 pandemic has had a significant impact on visa services in countries all over the world. While some countries have resumed regular services, others have reduced or suspended them, leaving many people unsure about their travel plans. To ensure a smooth and safe visa application process, it is critical to stay up to date with the latest information and guidance from the relevant authorities in each country.
We hope that this overview has provided you with useful information about the current status of visa services in specific countries, and we encourage everyone to stay safe and take all necessary precautions during these trying times.