Kuwaiti low-cost airline, Jazeera Airways has announced that it will start direct flights between Kuwait and London Heathrow starting from June 18.
The airline is planning to start  a weekly flight on every Friday on the said route, the announcements comes as Jazeera Airways planning to increase frequency "as travel restrictions ease".
"Travel this summer to London starting from KD 299 return! Now you can fly direct to Heathrow Airport weekly with Jazeera Airways." Jazeera Airways said in a tweet.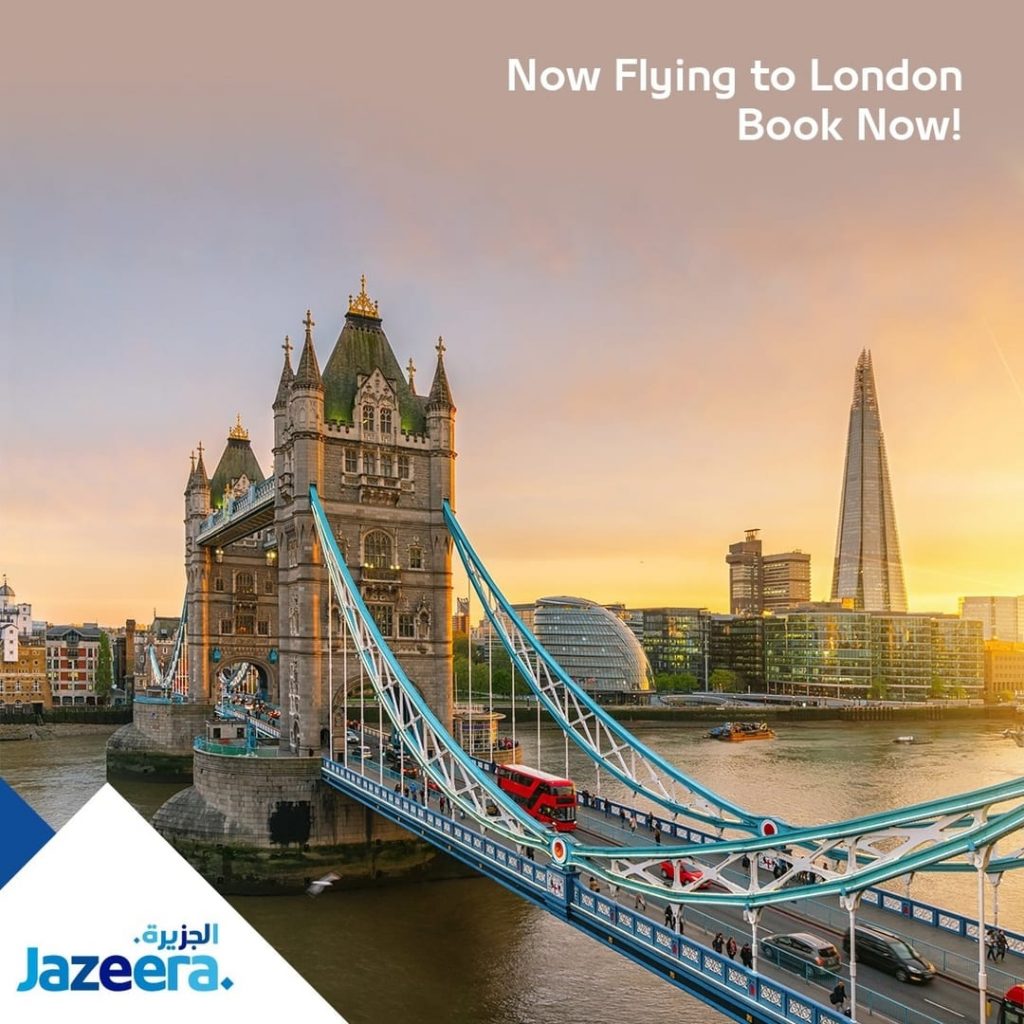 "Currently, only fully vaccinated Kuwaitis can travel into and out of Kuwait. A widening of entry permissions to Kuwait, to include all UK originating passengers who have been fully vaccinated, is under consideration."
Flight J9005 will depart Kuwait at 0940, landing in Heathrow at 1415, with the return leg J9006 leaving London at 1515 and arriving back in Kuwait at 2330.
The route will be served with A320 neo aircraft, with return economy class fares starting from £802.
Jazeera will join British Airways and Kuwait Airways on the Kuwait International-London Heathrow route.
"Our new service to Heathrow Airport enables Jazeera Airways to cater to popular demand for flights to and from London, including demand from business travellers, Kuwaiti students and the large segment of accustomed tourists who we believe are more than eager to return to London this summer, many of whom own homes in the area," said Rohit Ramachandran CEO of Jazeera Airways
"As the vaccinations against the Covid-19 virus roll out in Kuwait and across the world, countries are opening their borders for a gradual return of summer traffic. Jazeera Airways' pilots and cabin crew have already been fully vaccinated, and we continue to mandate strict safety measures in all our facilities. Our customers can rest assured that they will be traveling safely to and from London with us."
---
Follow and connect with us on Facebook, Twitter, Linkedin, Instagram and Google News For the latest travel news and updates!
---
Also Read: Thai Airways To Start International Flights To 16 Destinations In July 2021