Honeymoon is the time you will spend alone with your partner, away from everyone else. After months, maybe even years, of preparation for the wedding, it is finally time for you and your partner to rest.
One of the most popular destinations that newlywed couples usually choose is the islands. It is refreshing about being near the ocean, away from the city, and lounging on the sand. Here are some recommendations on which island you could plan a visit to for your honeymoon.
Best Islands For Your Honeymoon
1. Bali, Indonesia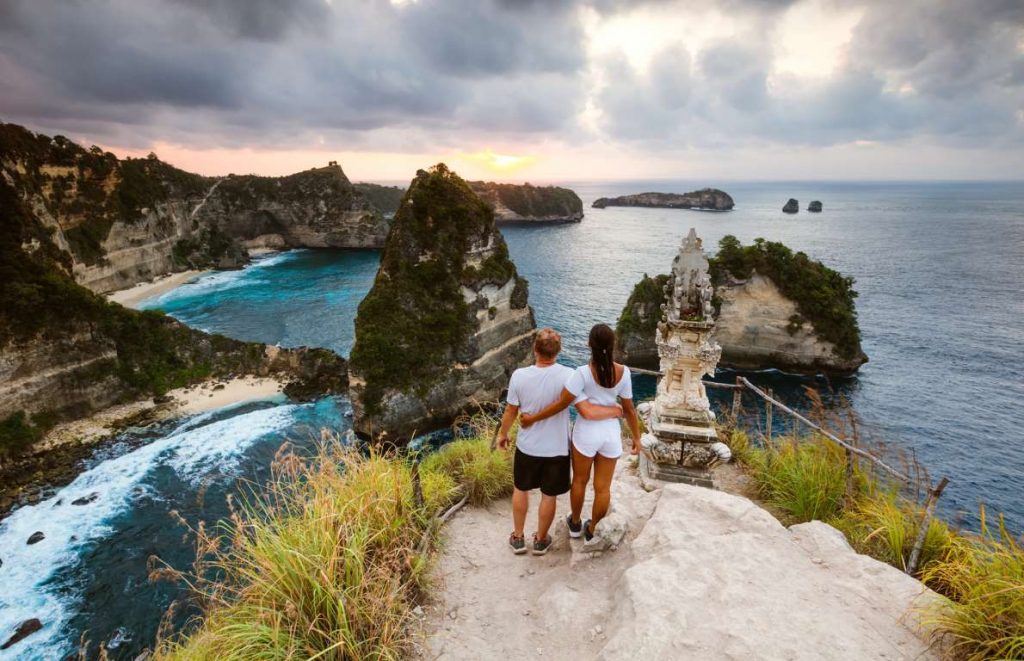 One of the most popular islands in the world is Bali, Indonesia. Bali is a spiritually rich and exotic island, perfect for newlywed couples to come and rejuvenate themselves. This exotic island offers breath-taking views along with grand temples and monuments. Not to mention the enchanting plush green farms add to the charm of a honeymoon in Bali.
Couples can try and boost their wellness by participating in morning yoga classes or visiting the rice paddies. In addition, you can even go for sunrise volcano hiking, soaking up the sun and views, as well as working on their fitness.
Moreover, the views that Bali has to offer are picture-perfect. So, while you and your partner enjoy the view, you could use your Polaroid camera to add some pictures to your travel journal. Not only that but couples can even go bird or dolphin sighting around the island and snorkel around colourful corals.
2. Maldives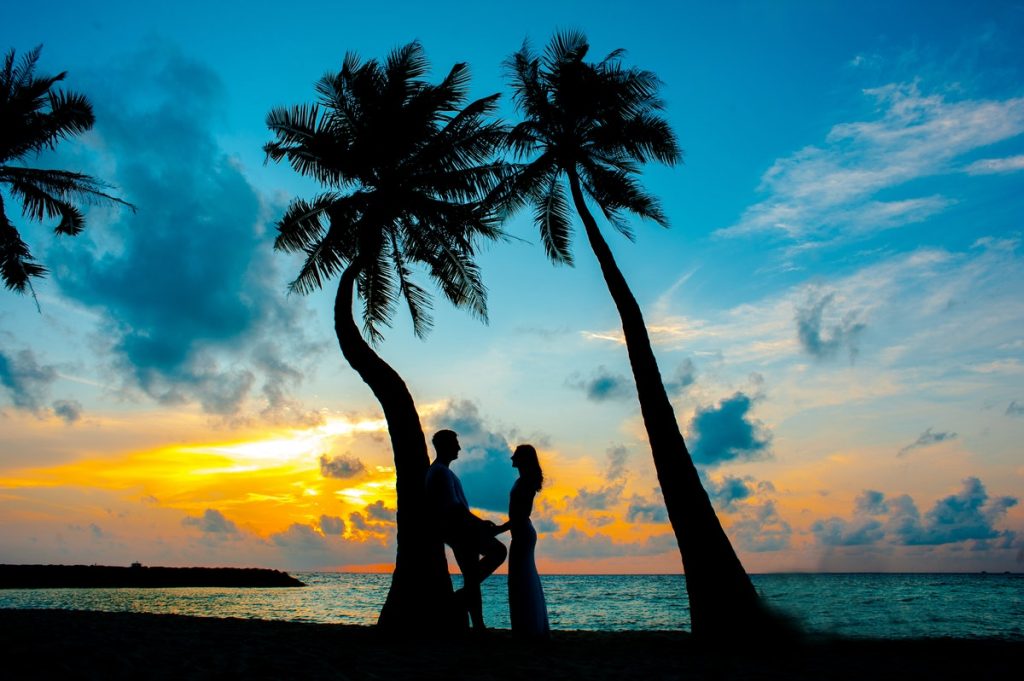 The Maldives, a collection of 26 oval-shaped atolls and over 1,000 coral islands, has become one of the most popular honeymoon destinations for a good reason. The scenes that it offers will have you and your partner marvelling at how beautiful it is. Not even photos of the islands on the internet can do the island justice.
There are a lot of activities you can do while visiting the island for your honeymoon. Here, you will have the chance to swim alongside beautiful exotic fish and other sea creatures. Besides, you can visit the spa for some pampering sessions. Plus, with the number of islands in the Maldives, you could always island hop for some different sceneries every day.
If you feel like dressing up, you could put on a good outfit and colourful lipstick to head over to a sandbar. The Maldives has private sandbars to visit and have a romantic dinner at the end of the day. So, what are you waiting for?
3. Santorini, Greece
Though not as secluded as other islands, Santorini can give you a honeymoon you will never forget. Santorini is packed with stacked structures all over the hills of the island, with charming restaurants for you to visit. Not to mention the views you get to see while on the island, you will surely have the time of your life.
Santorini has a plethora of activities for couples to do together. The activities that newlywed couples could do include hiking, jet skiing, kayaking, have a winery tour, and even private island tour. Besides fitness related activities, couples could even enjoy the view on a different level. Go parasailing flight over the blue waters of Santorini while admiring the stacked white buildings. If heights are not your favourite, you could even go on a sunset sailing tour.
4. Palawan, Philippines
Palawan is one of the hidden gems of islands that newlyweds could go and visit. Though it is one of the lesser-known islands, it still offers amazing views and great activities that you and your partner can participate in.
Coron, Palawan Island, and the private islands that house Amanpulo and Two Seasons Coron Island Resort & Spa are among the key destinations in the archipelago in the blue Sulu Sea. A good way to spend time here is to lay down at the scenic beach and watch as the sky change colours.
Besides that, you could even go on boat trips to hop from island to island and go snorkeling. In Palawan, you can go shopping for pearls to spice up your vanity table. In addition, the food in Palawan is always fresh and delicious- one that will surely satisfy your tastebuds. Last but not least, the locals on the island are very welcoming and kind towards tourists so that you will feel at home.
5. Kauai, The Garden Isle
Hawaii has always been known for its beautiful islands, and Kauai is one of them. Due to its thick tropical rainforest, Kauai is nicknamed The Garden Isle and considered one of the most picture-perfect honeymoon islands to visit.
Kauai Island has plenty of places for you to enjoy, picturesque waterfalls, tall, luscious mountains, and a beautiful beach. On the Na Pali Coast, for example, there are waterfall hikes and coastline panoramas to be seen.
At the same time, there are also the standard but spectacular water activities of surfing, kayaking, and sailing. There is also the option to get a helicopter ride over the island to get to the waterfalls that made their debut in the movie Jurassic Park.
So, which islands will you choose for your honeymoon?