InterGlobe Aviation on Tuesday reported a loss of Rs 870.8 crore in the three months ended March. The parent of the country's largest airline IndiGo had a profit after tax of Rs 595.8 crore in the year-ago period.
In the latest March quarter, revenue from operations rose to Rs 8,299.1 crore.
"Closure of flight operations during national lockdown on account of COVID-19 significantly impacted revenue for the quarter," it said in a regulatory filing.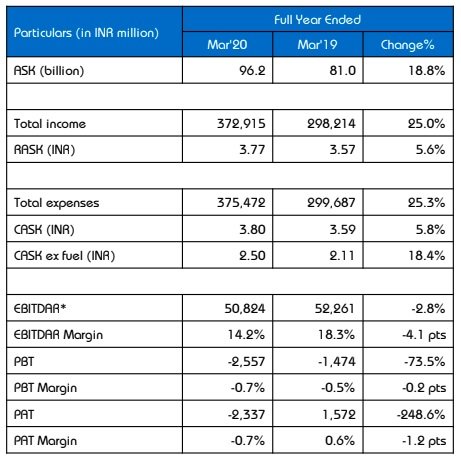 ---
For the latest travel news and updates, Follow and connect with us on Facebook, Twitter and Linkedin!
To get travel updates directly on your mobile, save and send a message at 9461777617 on Whatsapp to start.
---
Also Read: Air India to provide full refund for flights cancelled between March 23 and May 31