According to the most recent Schengen Visa data, France has emerged as the top choice for Indian visitors to Europe. However, as we previously stated that statistics showed that France had the highest rate of visa rejections among Schengen nations in 2022.
Understanding Schengen Visa
The Schengen visa refers to a passport-free zone in the European Union that encompasses most European countries. It is the largest free travel area globally. This short-stay visa permits individuals to travel to any member country of the Schengen Area for up to 90 days for tourism or business purposes.
This visa is widely used for travel within Europe, as it allows free movement across the Schengen Zone without border controls.
Highest Visa Rejections in France and Spain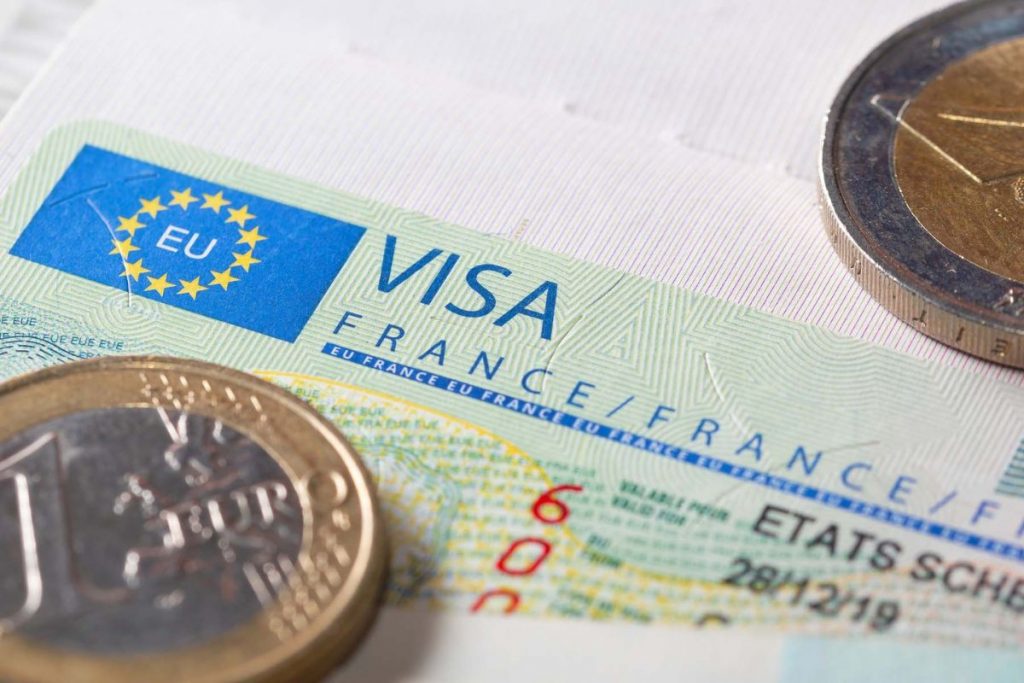 In 2022, France witnessed a staggering 27,681 visa rejections, accounting for 20.12 per cent of all applications. Spain followed closely with 14,852 visa rejections, making up 18.5 per cent of the total.
Switzerland Shows Low Rejection Rate
Switzerland had a relatively low rejection rate of 13.2 per cent. However, due to the high volume of applications, the country still saw a significant number of visa denials, totalling 13,984 rejections. Germany had the lowest rejection rate in 2022, standing at 11.33 per cent, with 8,615 visas being rejected.
Top Schengen Destinations for Indian Travelers
The report also highlighted the five most popular Schengen destinations for Indian travellers in 2022. France led the pack with 138,000 visa applications, followed by Switzerland with 106,000, Spain with 80,098, Germany with 76,352, and the Netherlands with 52,616 applications
Lowest Rejection Rates with Fewer Applications
Countries such as Iceland had 1,861 applications, resulting in a 5.5 per cent rejection rate. Hungary received 9,046 applications, with a rejection rate of 12.1 per cent. Belgium recorded 4,824 visa applications, of which 12.2 per cent were rejected. Norway had 18,016 applications but a rejection rate of 14.5 per cent.
Worst Visa Rejection Rates
The report also identified other Schengen countries with the highest visa rejection rates, albeit with fewer applications. Estonia had a rejection rate of 56 per cent out of 1,986 applications.
Malta saw 45 per cent of its 1,220 applications denied. Lithuania, Greece, and the Czech Republic had rejection rates of 41.4 per cent, 34.7 per cent, and 34.1 per cent, respectively.
Schengen Area Overview
Currently, the Schengen Area comprises 27 European countries, with 22 being European Union Member States. These include Austria, Belgium, the Czech Republic, Denmark, Estonia, Finland, France, Germany, Greece, Hungary, Iceland, Italy, Spain, Sweden, Switzerland, and Croatia.
Schengen Visa Appointment Process in India
For Indian applicants, Schengen embassies/consulates typically require scheduling an appointment for visa applications 4-6 weeks in advance.
It is advisable to start the application process well before the intended trip, considering that the embassy may take up to two weeks to reach a decision. Early planning is crucial, as appointment slots may fill up quickly during the summer or winter holidays. Applications can be submitted up to six months in advance.
Digitalization of Schengen Visa Application Process
In a recent development, the ambassadors of European Union member states have given approval to initiate negotiations for the digitalization of the Schengen visa application process.
If successful, this proposal would allow travellers to apply for the Schengen visa online, replacing the current 'Schengen' sticker with a digital barcode. This technological advancement aims to streamline and simplify the visa application procedure, enhancing convenience for applicants and improving efficiency for the authorities.
It is important to note that, recently many Indian travellers have shared their experiences, shedding light on the complicated paperwork and outdated requirements associated with obtaining a Schengen visa. Such concerns will undoubtedly be remedied with the digitization of the Schengen visa process.