Air India Express on Saturday has shared a bunch of new rules and regulations for travel to Dubai. The airline share these new guidelines from its official twitter account.
As per the new guidelines share by Air India Express all Dubai-bound passengers are required to:
1. Fill the Declaration Form before arriving at Dubai and submit it before taking the PCR test.
Download Self Declaration Form For Dubai Travel
2. Download the COVID-19 DXB Smart App before departure. Scan the QR code in the declaration form using the DXB Smart App.
Instructions in English language attached below.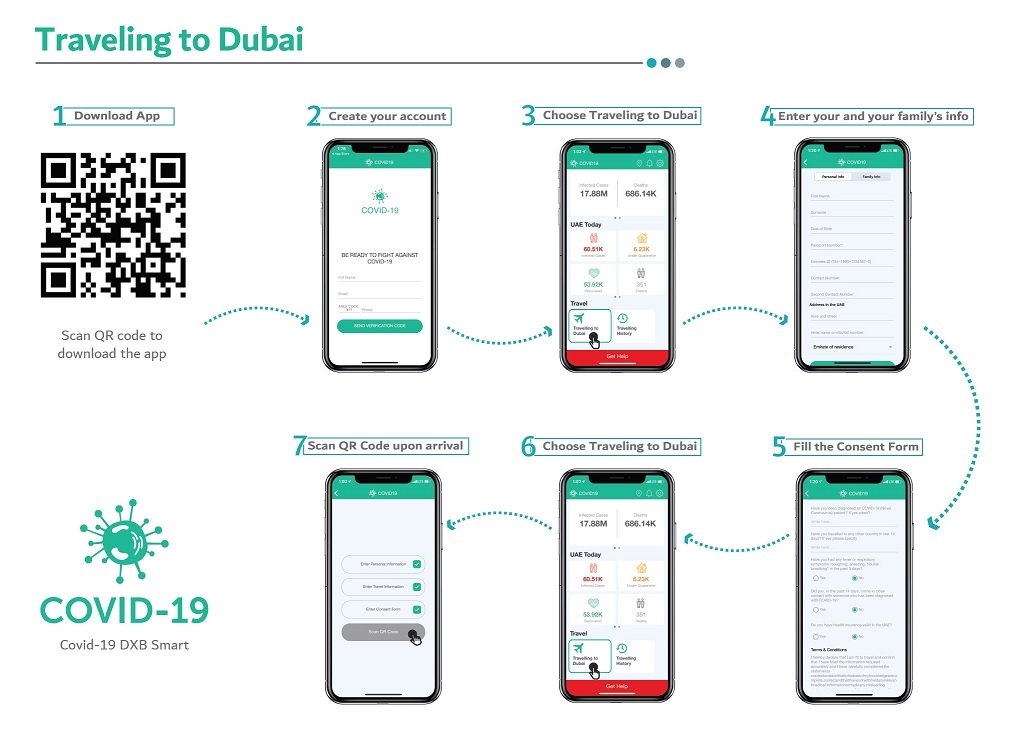 3. Print Negative COVID-19 Certificate. PCR test no later than 96 hours before departure. Children under 12 yrs & passengers with moderate to severe disabilities are exempted from PCR.
4. Undergo PCR test at Dubai before immigration and self-isolate until results.
5. GDRFA Approval for Dubai issued residence visa from the link below.
https://smart.gdrfad.gov.ae/Smart_OTCServicesPortal/ReturnPermitService.aspx
Or
6. ICA eligibility registration for other emirates issued visas from below link
https://smartservices.ica.gov.ae/echannels/web/client/guest/index.html#/residents-entry-confirmation
Please Note: Tourists with valid visa or visa on arrival are not required to get any approvals from GDRFA or ICA.
Also Read: Country-Wise Travel Advisories And Quarantine Rules