In a recent development, Emirates has introduced an upgrade to its inflight connectivity, allowing all passengers, regardless of travel class, to enjoy some form of free connectivity upon signing up for Emirates Skywards.
This enhancement has led to an additional 30,000 Economy Class passengers benefiting from complimentary onboard Wi-Fi every week.
It may be noted here that, Emirates has been a pioneer in the field of inflight Wi-Fi and has invested over US$ 300 million in onboard connectivity thus far, staying at the forefront of technological advancements.
Free Connectivity for All Emirates Skywards Members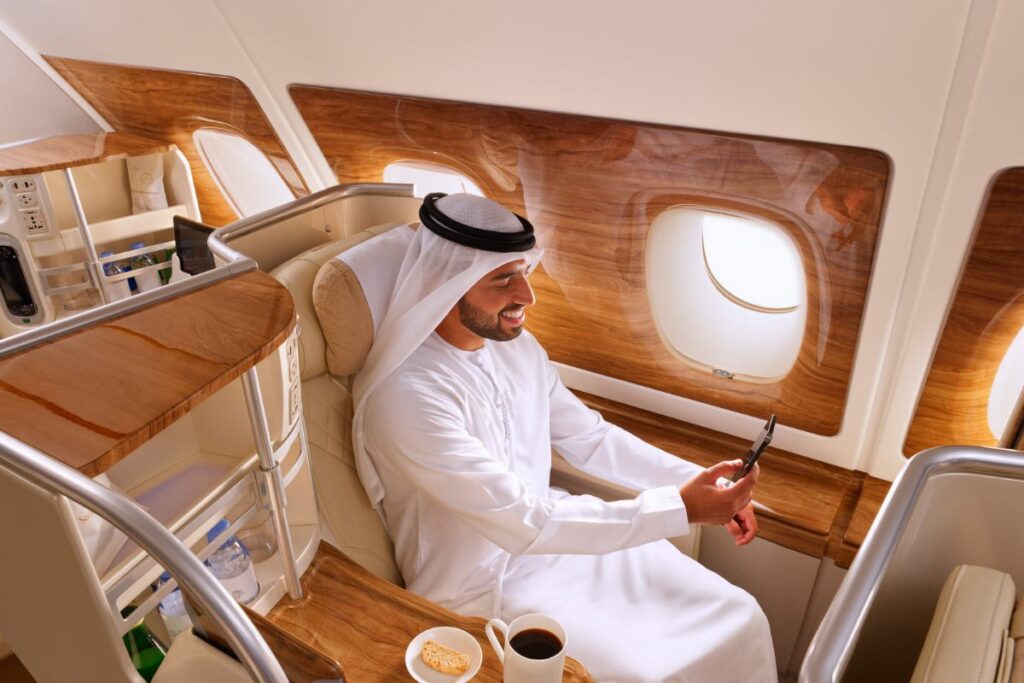 To access the free Wi-Fi, passengers simply need to join Emirates Skywards, the airline's loyalty program. Skywards members including Blue, Silver, Gold, and Platinum tiers, travelling in Economy, Premium Economy, Business, or First Class, can sign up for free online or via the Emirates app.
Once they have joined, passengers can connect to the Wi-Fi network and browse the internet, check email, or use social media for free.
The introduction of free connectivity has received a positive response from Emirates passengers since the changes were implemented in January 2023. The airline now sees an average of 450,000 users per month, representing a 30% increase in passenger usage compared to the same period last year.
Currently, nearly 10% of all passengers utilize the complimentary onboard Wi-Fi. Notably, on routes through the Americas, almost 20% of passengers connect to Wi-Fi, while usage on European and African routes exceeds 11% of all passengers.
Patrick Brannelly, Senior Vice President of Retail, IFE & Connectivity at Emirates, commented on the development, stating;
"Emirates has persistently worked with our service providers to optimize and improve the connectivity experience. In March, we delivered about 55% more data per customer session compared to early 2022, despite a 68% increase in the number of sessions during the same period. We will continue to invest in upgrades and enhancements, and our A350 aircraft will arrive with the next generation of satellite connectivity already equipped."
New High-Speed Broadband for Airbus A350 Fleet
Emirates also has plans to introduce high-speed inflight broadband on its upcoming fleet of 50 Airbus A350 aircraft. Powered by Inmarsat's GX Aviation, the advanced connectivity will offer improved internet access and global coverage, including flights over the Arctic. Passengers can stay connected, browse the web, and use social media throughout their journey.
To enhance passenger connectivity, Emirates will invest over $350 million to equip the A350 fleet with Thales' AVANT Up system and Optiq smart displays. These displays support multiple Bluetooth connections and have built-in Wi-Fi, allowing passengers to connect their devices and enjoy fast charging capabilities.
Emirates' investment in inflight connectivity demonstrates its commitment to providing a seamless and enhanced travel experience for passengers.