Coming to Dubai for the very first time? This guide is especially for you! From the main attractions and best leisure and entertainment options to important travel information and top tips, read this Dubai travel guide to get the absolute best out of your holiday in the emirate. It also covers topics like when to visit, where to stay, and how to get around in Dubai.
Dubai Travel Guide for First Time Travellers
Best Time to Visit Dubai
To see Dubai in its entire exuberance and vibrancy, it is most recommended to visit Dubai during its peak winter season from November to March. The majority of the region's most awaited events and seasonal attractions become active in these months. But, don't wait till the last minute to plan if you wish to make a winter trip to Dubai; accommodation and flight ticket rates will be at their peak this season. Now if you don't want to shell out a fortune on your Dubai holiday, you will never be disappointed travelling to Dubai in the summer months, particularly from mid-June to August. Outdoors will be intolerably hot, but its vast array of indoor attractions makes up for it.
Where to Stay In Dubai?
You will never run out of hotels when you are in Dubai. No matter whether you are looking for an ideal accommodation to celebrate your honeymoon or simply want to have an extravagant or a super budget holiday, Dubai boasts accommodations for every preference in every category. Among the super luxurious choices are the sail-shaped Burj Al Arab, Atlantis, The Palm Resort, Jumeirah Al Qasr and Palazzo Versace Hotel. Speaking of pocket-friendly hotels, they all come with decent amenities and facilities; some of the highly recommended ones are Ghaya Grand Hotel, LEVA Hotel Mazaya Centre, and Gevora Hotel. Did you know Dubai even has hotels dedicated to your little ones? Topping this list is LEGOLAND Hotel inside Dubai Parks and Resorts.
How to Get Around?
Dubai is a well-planned city complemented by a highly efficient and reliable public transport system. It includes Dubai Metro, buses, ferries and cabs. Dubai Metro is the fastest of its kind means a ride aboard it is a must-experience in its own right. You can access and make payment for all these transport options by topping up a single NOL card. Now if you have very limited time in Dubai, you can rely on sightseeing tours with hotel transfers or book a private transfer with a driver to discover Dubai. For those planning to drive in Dubai, it is possible; however, it is also a must to carry your international driving license.
Where to Eat?
Dubai has to its credit one of the most intriguing dining scenes. Nationalities from more than 200 countries call Dubai their second home and this reflects the city's culinary offerings. Not to mention, you can sample the celebrated cuisines from all over the world while in Dubai, be it local Emirati, Mediterranean, classic American or even French or Italian specialities. And did we say that you get to taste its most bonafide versions? As with other aspects like accommodation, transport etc, you will find restaurants or dining venues to satisfy every pocket. Whether you wish to dine on the go with the region's street foods or want to dine within an out of the world ambience or take it to the next level by heading to the skies, you can be assured that you will be spoiled for dining choices in Dubai.
Dubai Travel Information
Depending on your nationality and the duration of your Dubai visit, the first thing you will need for your travel is a valid Dubai visit visa or a tourist visa. Add to this other documents like OTB (Ok to Board), if you are travelling from an Asian country like India, Pakistan or Bangladesh.
Get all aspects of your holiday planning right and in advance, from the application of your Dubai visa and booking of accommodation and airline tickets to the arrangement of sightseeing tours and other activities. Contact an experienced travel company to get it done without any hassle.
Choose an all-inclusive Dubai holiday or count on a destination management specialist such as Rayna Tours and Travels to customize and put together all elements of your Dubai travel.
Dubai is a friendly city whose cultural and traditional roots are embedded in Islamic beliefs. Make sure that you respect its heritage and also take care to dress modestly in the public.
Don't smoke in public, avoid any kind of PDAs, and mostly refrain from the act of carrying or consuming illegal drugs on your Dubai visit. All of these can land you in jail or even lead you to make exorbitantly high fine payments.
Take prior permission if you intend to click the pictures of important government structures or local Emiratis, in particular women.
Best Places To Visit And Things To Do In Dubai
1. Burj Khalifa
This is one of the first places that you must visit on your Dubai holiday. The colossal 828 meters high structure (that dominates the stylish Downtown Dubai) is the world's tallest building. Burj Khalifa's 'At the Top' observatory on its 124th level and 148th level serve as a perfect standpoint to admire the whole of Dubai, along with its city skyline, desert, and ocean.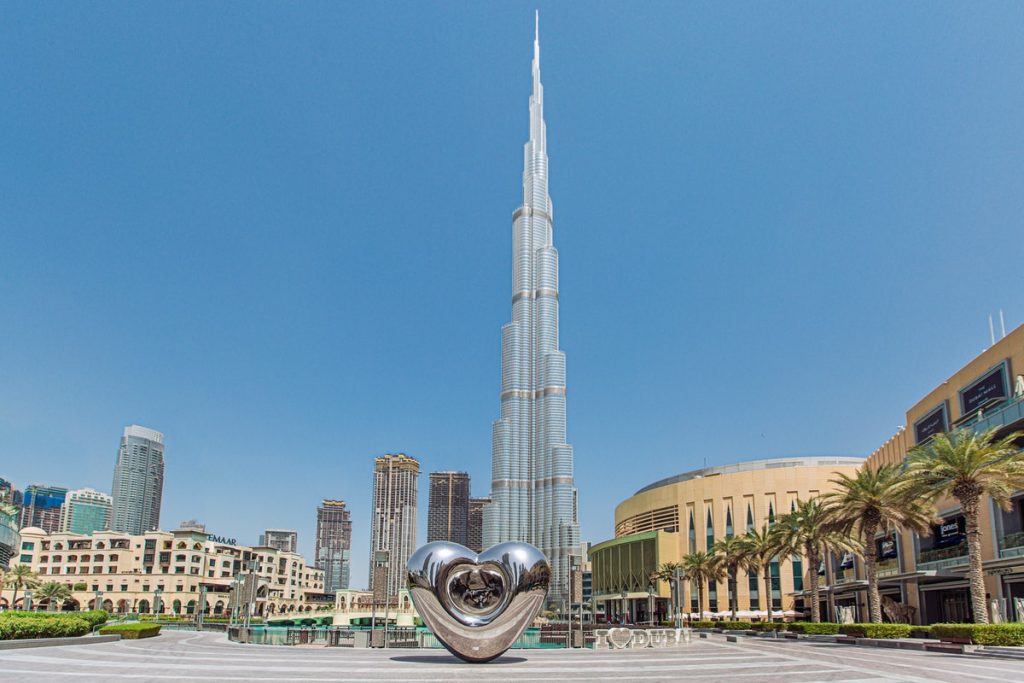 2. The Dubai Mall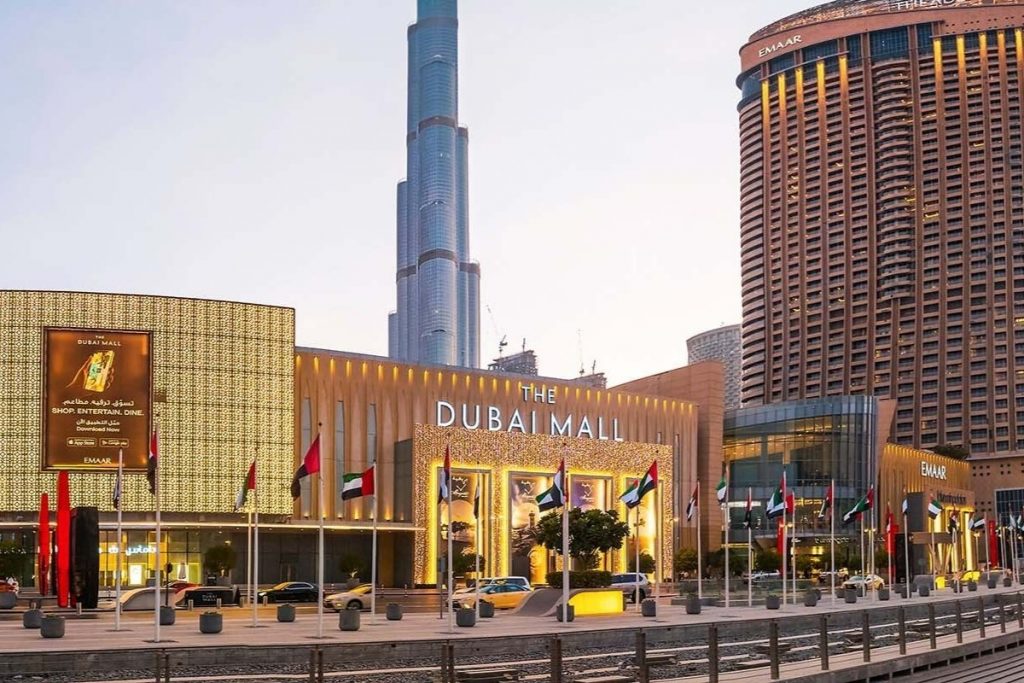 No trip to Burj Khalifa or Dubai itself is complete without making a stop at this mega mall. It is a shoppers' paradise (thanks to over 1200 outlets here) and also a favourite of leisure seekers, with attractions that are as cool and varied as Dubai Aquarium and Underwater Zoo, Dubai Ice Rink, Hysteria, KidZania Dubai, VR Park, and Infinity des Lumières. The icing on the cake is the Dubai Fountain show – the choreographed aquatic performance that is elegantly set on the Burj Lake outside of the Dubai Mall. It is a free attraction, but you can catch this breathtaking performance from a dedicated vantage point for a nominal charge at the Dubai Fountain Boardwalk or via an abra cruise along the lake.
3. The View at the Palm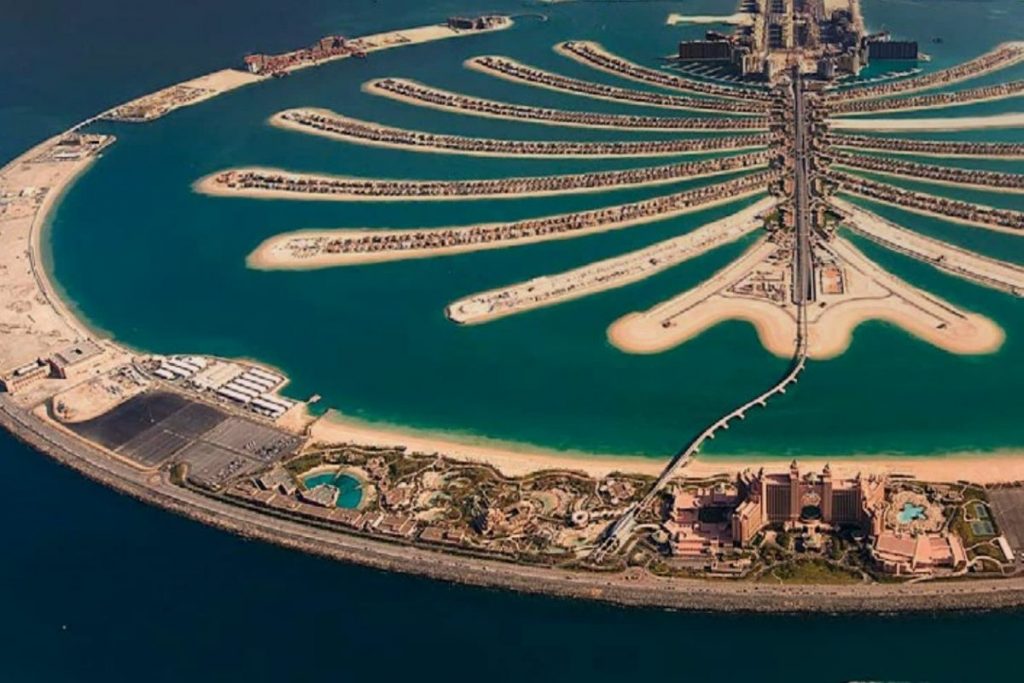 It is rare that people are unaware of the strikingly unequalled engineering marvel of Palm Jumeirah. It is a man-made island that resembles a huge palm tree with a crescent on its top. The best thing is that you can catch this view from an exclusive vantage point at the View at the Palm. It is an observation deck on the 52nd level of the Palm Tower and is exclusively created to give the full display of the island and beyond. All we can say is don't miss it!
4. Inside Burj Al Arab Tour
The sail-shaped Burj Al Arab that sits on its own private island is one of the world's most luxurious accommodations. You can now imagine the choicest comforts and regal segments that encompass this all-suite resort. Can't wait to catch a glimpse of it but can't afford a stay here? Sign up for the Inside Burj Al Arab tour; it is a butler guided tour that offers you access to its priciest Royal Suite plus the tallest of its kind atrium and the latest UMA Lounge to name a few. You can also be part of a spectrum of immersive experiences on your visit here.
5. Ain Dubai
It is one of Dubai's latest attractions. More than that, it is a record-breaking sight; it is the world's largest and highest observation wheel. A revolution in one of its 48 air-conditioned and enclosed capsules treats you with the exquisite views over Bluewaters Island, Palm Jumeirah and Dubai Marina as it escalates to a height of over 250 meters.
6. Desert Safari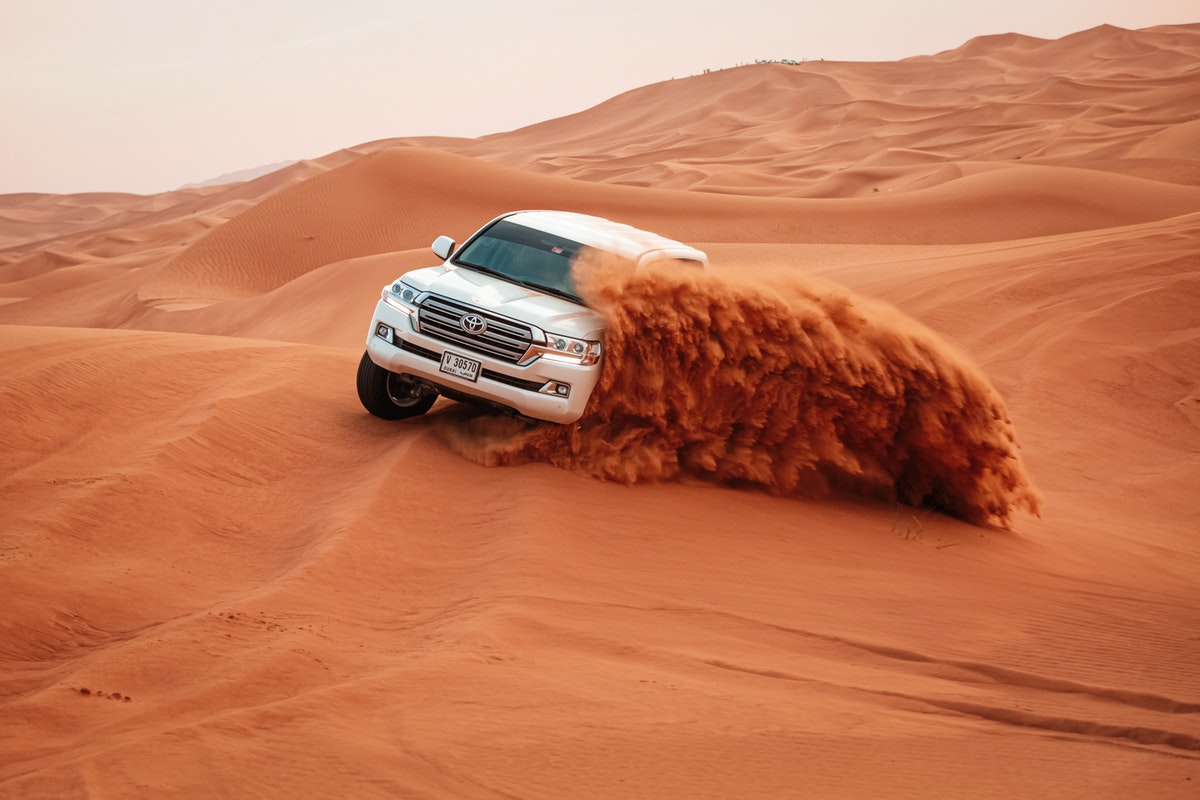 There is no better way to admire Dubai's raw allure than with a trip to its untouched desert landscape. To get the best out of it, make sure that you take a fully guided desert safari tour. It is loaded with the most exciting adventures and cultural experiences, ranging from 4X4 dune bash, camel ride, and quad biking to henna tattooing, Shisha smoking and photographic chance in traditional Emirati costumes. For an all-inclusive experience, go on an evening desert safari complete with BBQ dining and live Arabic style shows including Belly Dance and Tanura.
7. Al Fahidi Historical Neighbourhood
A walk down the narrow alleys of Al Fahidi Historical Neighbourhood is one of the best ways to acquaint yourself with the region's modest history. Also known as Al Bastakiya Quarter, it is preserved in its original state and holds some fascinating traces from the past. Visit Dubai Museum (inside the region's oldest fort), make a stop at Sheikh Mohammed Centre for Cultural Understanding and be sure to check out the intriguing art galleries and art cafes that dot the region, among others.
8. Dhow Cruise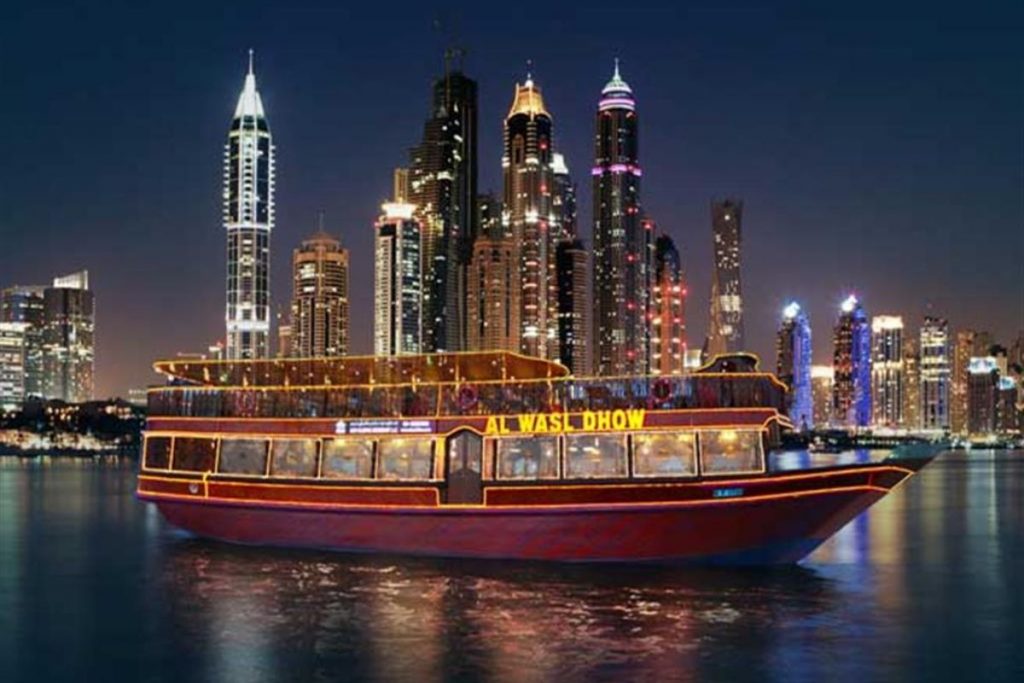 It is a sightseeing cruise that also gives you a slice of the region's maritime heritage. It takes you on a sail along Dubai's water at Dubai Creek or Dubai Marina aboard a rustic wooden Arabian dhow. The roughly two hours cruise not only feasts your eyes with the most compelling views over the cityscape but also lets you relish scrumptious dining and amazing live entertainment onboard.
9. IMG Worlds of Adventure
This is one of the favourite spots for theme park fanatics travelling to Dubai. It is the region's largest indoor theme park, packed with a mix of exhilarating, milder and kid-friendly rides. They are scattered across its four themed zones such as Marvel, Cartoon Network, the Lost Valley and IMG Boulevard.
10. Ski Dubai
Theme parks are not your thing? We would still insist you visit this snow-themed park on your debut Dubai holiday. It is one of the world's largest and the Middle East's first ski resorts. It is set completely indoors inside the Mall of the Emirates and comes with skiing slopes for all levels plus a massive snow park.
Conclusion
Whether you are a first-time visitor or not, the reality is that you won't ever get bored of visiting this ever-growing dynamic Arabian metropolis. So what are you waiting for? Come take ideas from this above all-encompassing read, create your own checklist, and compile a perfect Dubai itinerary that goes with your unique requirements. The rest is assured that you will have a blast during your Dubai holiday that allows you to return with loads of treasured memories.