According to state broadcaster CCTV, a China Eastern Airlines passenger plane carrying 132 people crashed in southwest China. Till now, there was no word on any casualties from the event.
In the Guangxi region, a Boeing 737 airliner crashed in the countryside near Wuzhou. According to CCTV, it "created a mountain fire," and emergency crews were called to the location.
There was no news on the cause of the plane's accident, which was identified as a 6-year-old 737-800 aircraft by flight-tracking website Flightradar24.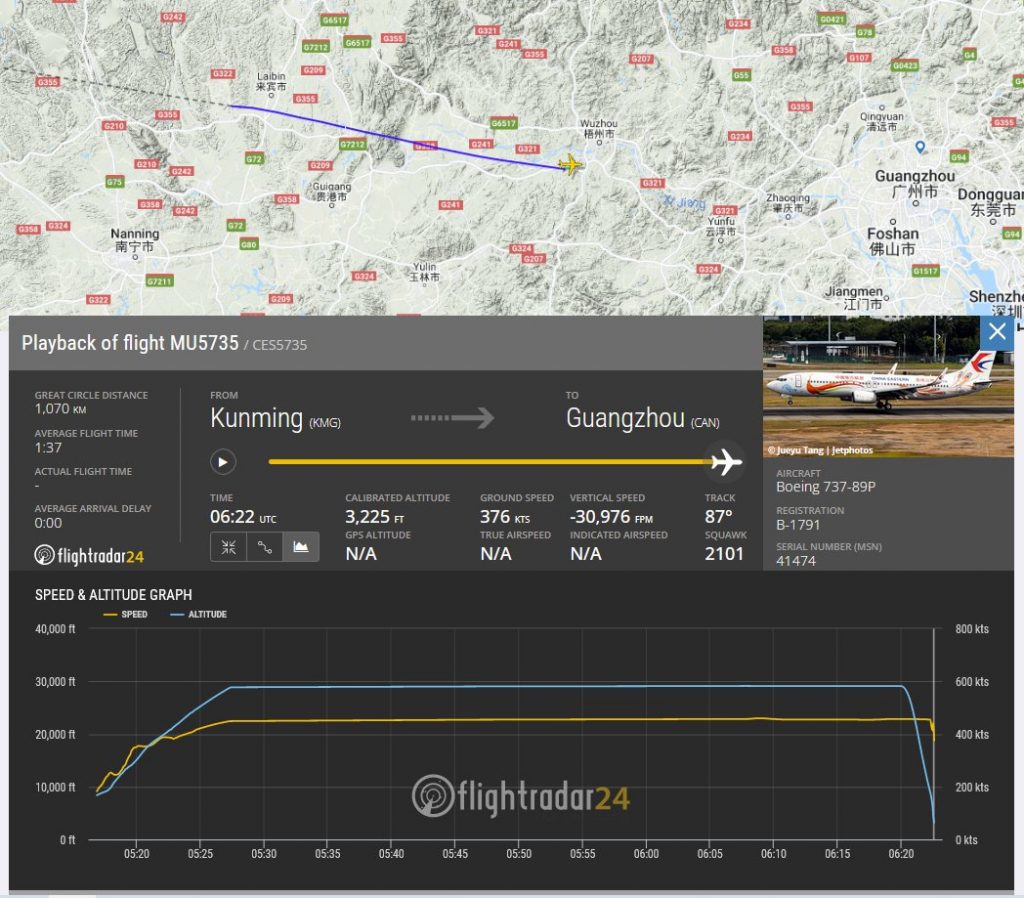 According to local media, China Eastern flight MU5735 did not arrive at its scheduled destination of Guangzhou after taking off from the city of Kunming shortly after 1:00 pm (0500 GMT) on Monday.
The flight-tracking ended at 2:22 pm (0622 GMT) an altitude of 3225 feet with a speed of 376 knots. It had been due to land at 3:05 pm (0705 GMT).
"China's civil aviation authority says 132 people, including the crew, were on board and It appears that the plane crash ignited a wildfire [near Quangxi], and you get a sense of how remote this location is," she continued.
"Given how challenging this terrain is, you can imagine how difficult it will be to send rescue teams there soon."