Immigration, Refugees and Citizenship Canada (IRCC) has decided to increase the fees for all permanent residence applications on April 30, 2022. This category includes the economic, permit holder, family, and humanitarian classes.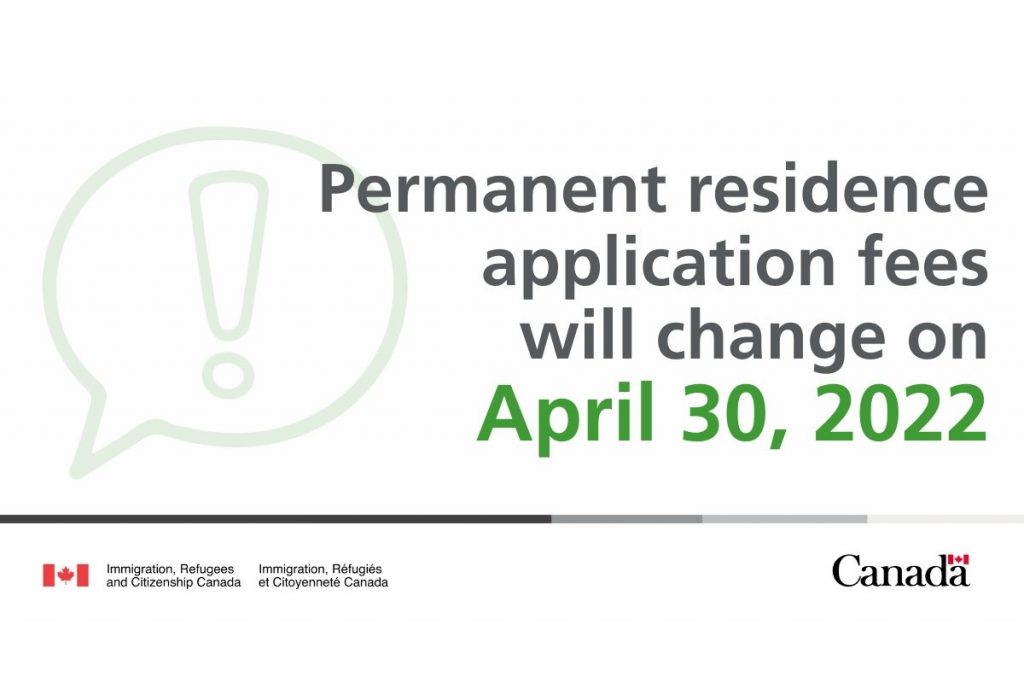 For the first time since 2002, IRCC raised permanent residence costs to account for inflation in 2020. It was declared at the time that fees will be increased every two years to account for inflation.
As per the details shared by the IRCC, the fees of permanent residents in different categories will be increased by up to $50 below is the list of differences between current and new permanent residence fees;
Canada Permanent Residence Fees Eff. April 30
The Government of Canada supports a cost-effective strategy for funding government programmes in which the majority of the expenses are borne by individuals who receive and benefit directly from the services.