As you may be aware, Canada announced several benefits for international students travelling to the country for studies last month, including the temporary removal of the 20-hour-per-week work limit.
This means, for international students, there is no longer a limit to the number of hours you can work when you have a study permit with off-campus work authorization while classes are in session.
The decision comes as Canadian employers face unprecedented challenges in finding and retaining workers during this period of economic recovery and growth.
Sean Fraser, Minister of Immigration, Refugees, and Citizenship announced, "From November 15, 2022, until December 31, 2023, international students who are in Canada and who have off-campus work authorization on their study permit will not be restricted by the 20-hour-per-week rule"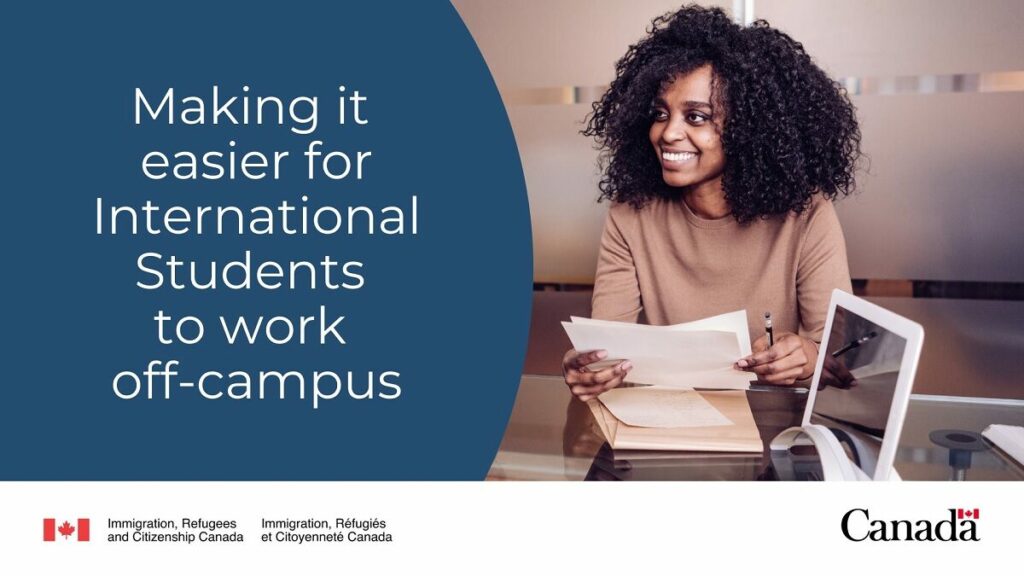 How many hours you can work off campus
According to IRCC, international students can work up to 20 hours per week. They can work more than 1 job to make up these hours as long as they continue to meet the conditions of their study permit.
Who can work more than 20 hours per week off campus
From November 15, 2022, until December 31, 2023, you can work more than 20 hours per week off campus while class is in session if you
are a study permit holder and are studying at a DLI full-time (or part-time during your final academic session), OR
have been approved for a study permit but haven't arrived in Canada yet
In addition, you must meet all these requirements:
You must ensure we received your application for this study permit (including extensions) on or before October 7, 2022.
You must have an off-campus work authorization on your study permit.
You must be either in Canada or coming to Canada by December 31, 2023.
If your study permit doesn't have work conditions on it
You can ask to have these conditions added if you're eligible to work off campus. There's no fee to add these conditions to your permit.
You'll need to request an amendment to your study permit before you can apply for a SIN from Service Canada.
Benefits for International Students
The recent IRCC announcement included a slew of benefits for international students; we've selected the top five potential benefits for international students studying in Canada.
1. According to CIC News, Canada has acknowledged that the number of international students with study permits will increase to approximately 753,000 between 2022 and 2023, implying that there will be more opportunities for students seeking to study in the country.
2. Canada also intends to expand the Student Direct Stream (SDS), which allows candidates from a variety of countries to obtain study permits in a timely manner. The SDS is a fast-track route for candidates from 14 countries to obtain a study permit.
3. To address the country's labour shortage, Canada intends to encourage international students to apply for permanent residency (PR).
4. To assist international students in tracking their applications, Canada's immigration department has committed to publishing monthly data on backlogs.
5. Furthermore, as previously stated, Canada has enacted a temporary measure allowing foreign nationals who have already applied for a study permit to work off campus for more than 20 hours per week.