British Airways on Friday in a release said that all passengers traveling in the economy class of India-UK flights of the British Airways will be able to carry double check-in baggage with them during this winter season.
Passengers will now be able to take two pieces of check-in baggage, with each weighing a maximum of 23 KG.
Till now economy class passengers are only allowed to carry one piece of check-in baggage, weighing not more than 23 KG.
"All passengers traveling in World Traveller (Economy Cabin) will be gifted an extra piece of checked baggage weighing 23 kgs for all bookings made on all flights during the winter season," British Airways said in the release.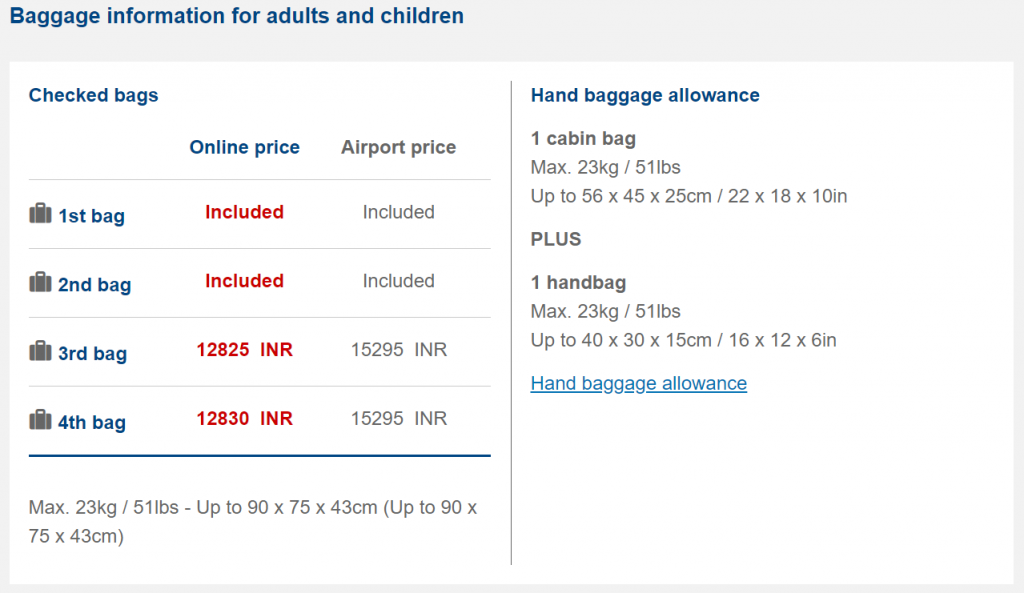 In addition, a child is allowed to check-in 2 items for free from the following list: a fully-collapsible pushchair (stroller/buggy), a car or booster seat, a travel cot, a baby back carrier.
This increase doubles the current allowance from one to two pieces of hold luggage as well as still offering two additional pieces of hand luggage. The new combined 46kg* checked baggage allowance will benefit families or those who are traveling over the winter months, with extra items like seasonal shopping, sporting, or photography equipment.
Moran Birger, Head of Sales, Asia Pacific, and the Middle East at British Airways, said, "2020 has been a difficult year for our customers and during the winter period we want to help relieve the strain, so we are pleased to be able to make a small gesture to allow our customers to carry more, particularly at a time when we know people are visiting their families."
It must be noted that Scheduled international passenger flights continue to remain suspended in the country since March 23 due to the COVID-19 pandemic.
However, airlines have been permitted to operate special international flights under the Vande Bharat Mission since May and under the bilateral air bubble pacts since July.
Also Read: Vistara To Operate Direct Flights Between Mumbai And London From 16 January