American Airlines has launched an all-new 'Main Select' cabin fare, which will provide business customers more flexibility, convenience, and comfort starting on flights in the Northeast, and then throughout its network.
American will reimagine business travel in 2022 with the launch of Main Select for business travelers.
According to American's website, Main Cabin Extra seats are located towards the front of the plane and offer additional legroom and complimentary beer, wine, and spirits. However, alcohol service is still suspended in the economy due to the pandemic.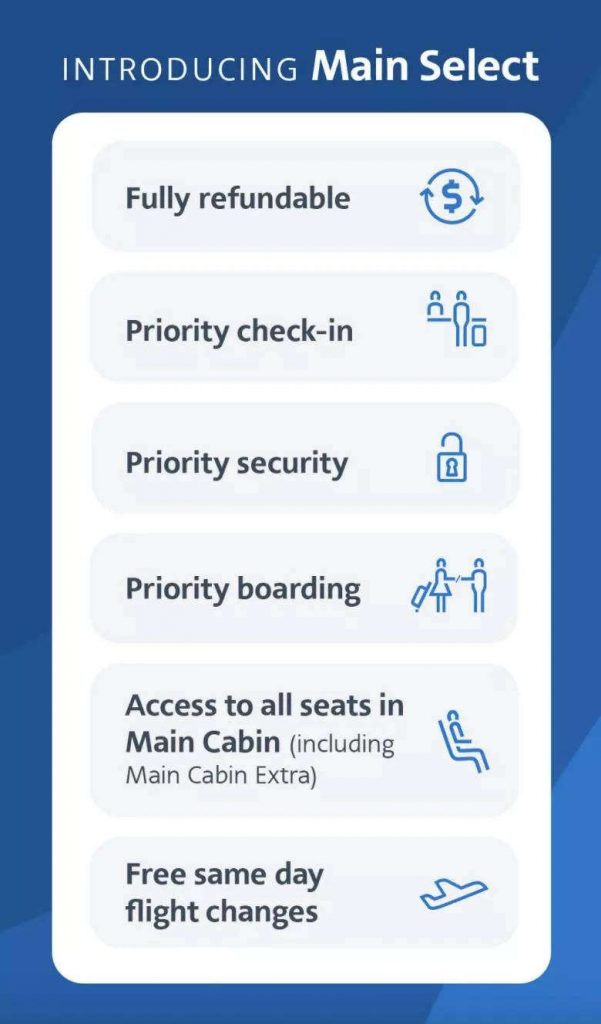 Blue Extra, Meet Main Select
American will launch Main Select in key business markets, continuing American's decades of premium business service by operating high-frequency routes between LGA to DCA, LGA to Chicago (ORD), BOS to DCA, and in additional markets such as Dallas/Fort Worth and Los Angeles.
Main Select takes the stress out of business travel with;
Refundable Fares
Priority Boarding
Priority check-in
Choice of all seats in Main Cabin at time of booking including Main Cabin Extra, and free same-day flight changes.
With this new innovative fare product for business customers across the country, American will be retiring the airline's Shuttle product, which was only available on select routes in the Northeast.
"We are revamping the high-frequency travel experience to meet the needs of today's business customers," Said American's Chief Revenue Officer Vasu Raja.
"That means creating an easy and seamless travel experience that has the amenities they want, the flexibility they need, and a network that offers access to any destination they want to go."
Business customers can purchase a Blue Extra fare when flying on JetBlue high-frequency routes, including LGA to BOS, operated exclusively by JetBlue.
Blue Extra conveniently offers same-day flight switches, Even More® Speed at select airports, and early boarding, making business travel a breeze.
Also Read: 96 Countries Agreed To Mutual Acceptance of Indian Vaccination Certificates: Full List Here