Air India, the airline that cancelled all flights on the Delhi-Moscow-Delhi route on April 7 due to increased threat perception in the midst of the Ukraine-Russia crisis. It has now announced a waiver for travellers holding confirmed tickets for travel to/from Moscow.
As per the waiver policy, the airline is offering 'One Free Date Change', as well as 'Full Refund' on nil cancellation charges.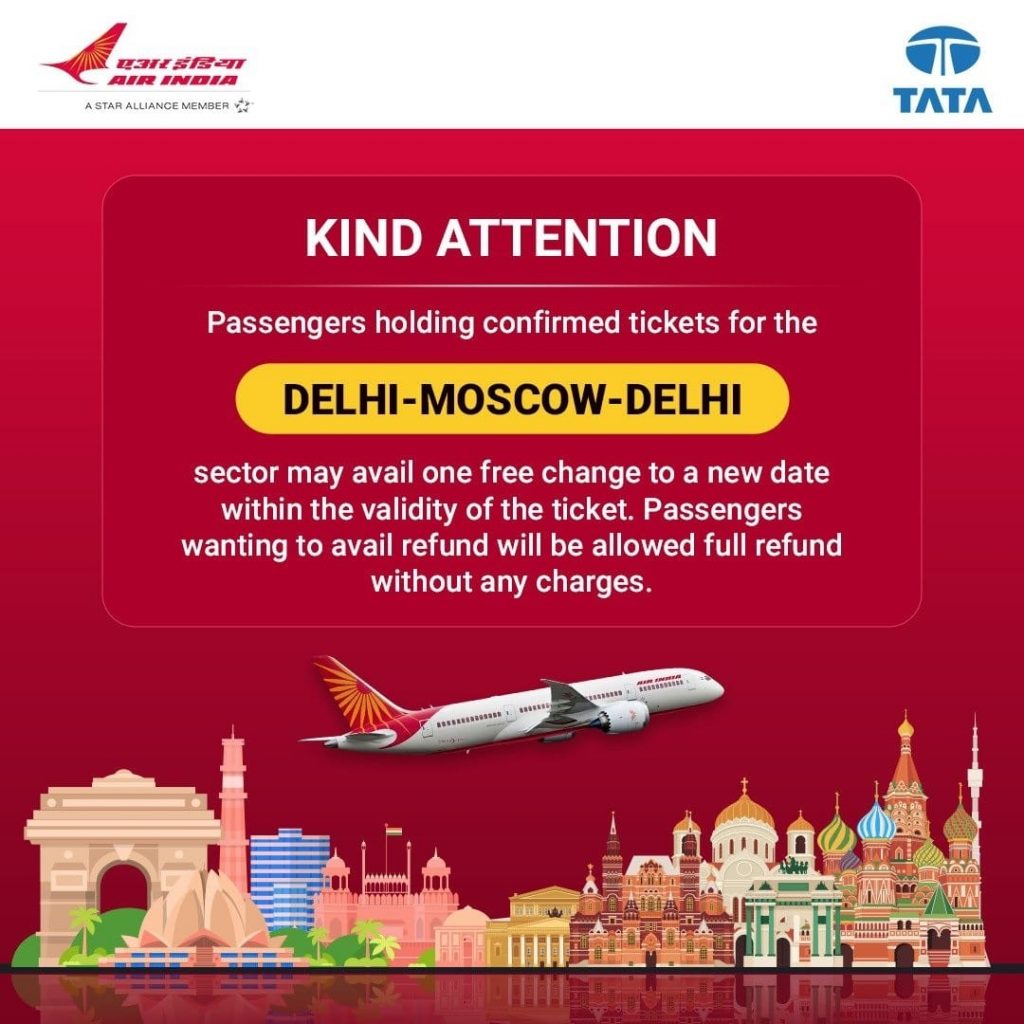 Air India Delhi-Moscow-Delhi Waiver
In view of recent uncertainties to flights from India to/from Moscow, Russia (SVO), passengers holding confirmed tickets (098 documents) may avail of one free change (Flight/Date) to a new date within the validity of the ticket.
Passengers wanting to avail refund will also be allowed at NIL charges. However, the booking must be cancelled before the ticket is considered a no-show.
Validity of waiver: Effective 07th April 2022 till further notice.
Flight Cancelled Between Delhi-Moscow
As per a report by Russian news agency Tass, the Russian embassy in a statement said; "Dear fellow citizens. We draw your attention that the Indian airline Air India has stopped selling tickets on the Delhi-Moscow-Delhi route, the prospects for resuming flights of this airline to Russia are uncertain at the moment."
It is worth noting that in March 2022, Russian flag carrier Aeroflot halted all its international flights due to additional circumstances that prevent the performance of flights.
But Air India decided to continue to operate flights between Moscow and Delhi and said, "We have flights from Delhi to Moscow on Wednesdays and Saturdays. We are operating this route."
Prior to the suspension, Air India operated twice-weekly flights from Delhi to Moscow. In the absence of an Air India direct flight to Moscow, passengers will have to use transit routes via Tashkent, Istanbul, Dubai, Abu Dhabi, and Doha.