Indian national carrier Air India may further extended its flight cancellations as the airline is already cancelled and stops selling flight tickets till April 30th 2020.
The official website of Air India is stopped showing both Domestic and International flights till 30th April.
Here is the screenshot of the official website of Air India the airline is not showing any flight availability on Domestic sectors till 30th Apr. 2020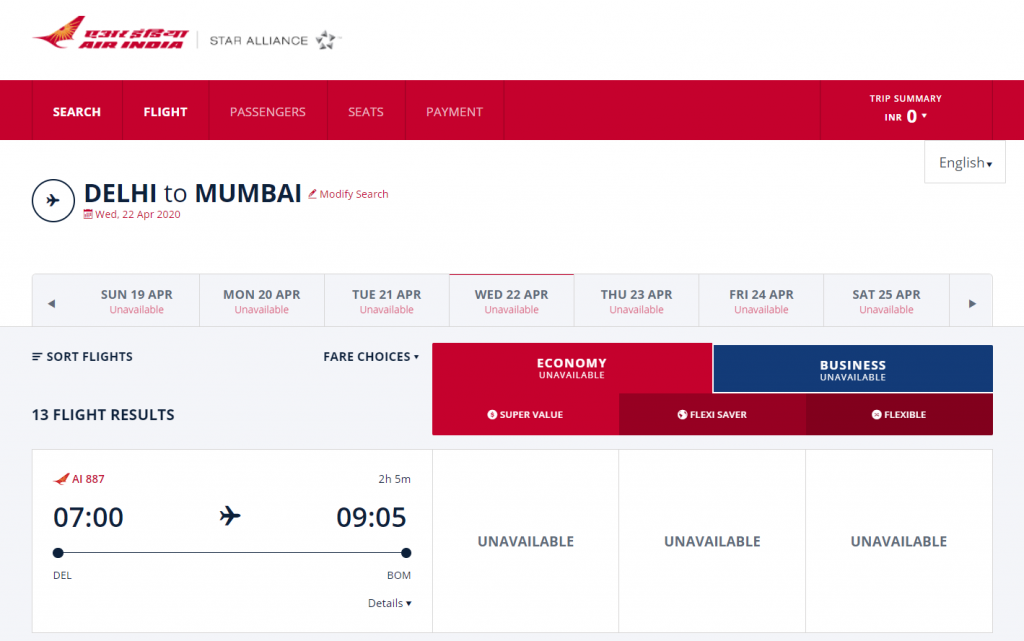 Here is another screenshot of Air India showing unavailability of International flights till 30th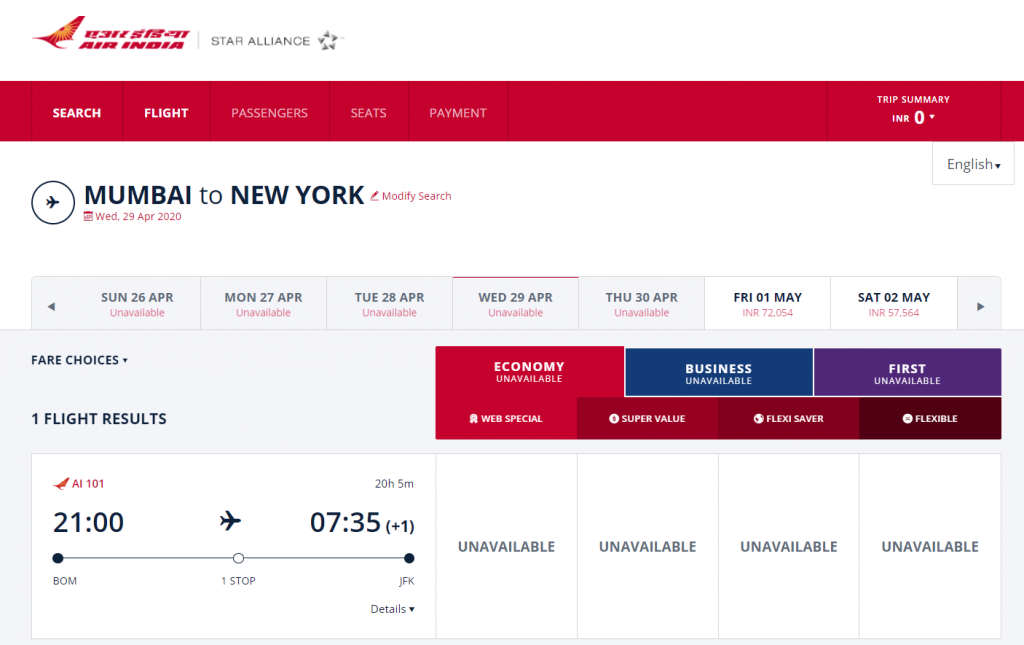 The airline is showing flight availability for both Domestic and International flights from 1st March 2020.
Although other Indian Airlines Like Indigo, Spicejet, GoAir and Vistara are still selling flights form 15th Apr 2020.
Here is the Screenshot of Vistara showing flight availability on 29th Apr.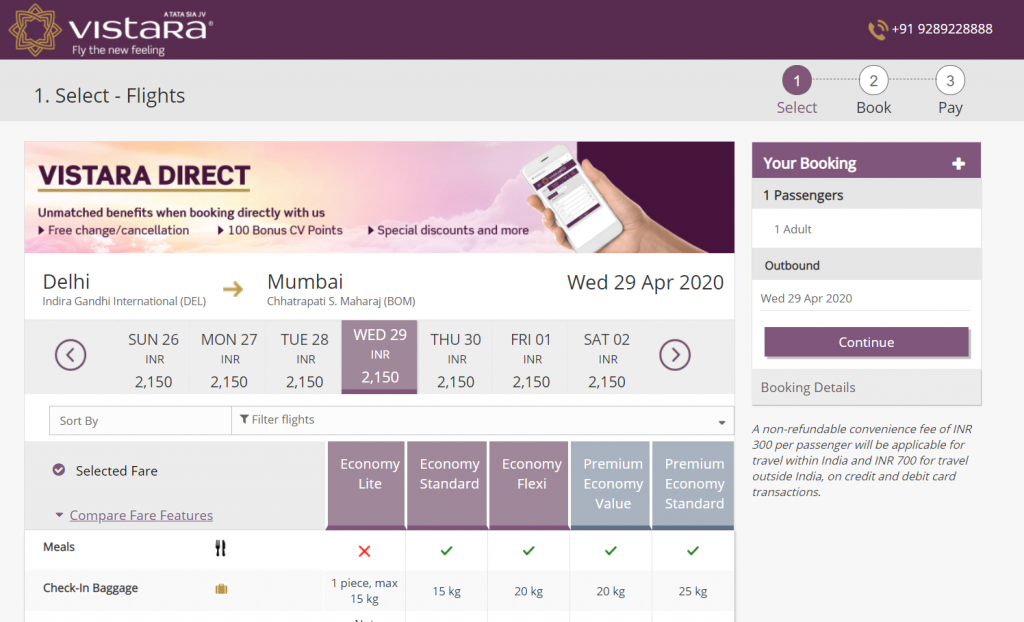 Now there are very high chances that other airlines will follow suit perhaps because earlier also the airlines have cancelled their flights from 25-31 March even before the DGCA order to ground all operations were publicly notified.
Air India is selling flight tickets from after April 14, 2020, and stopped it just before a few hrs.
Air India has information perhaps not publicly notified at the moment, on the back of which the airline has extended its flight grounding till April 30, 2020.
Yesterday aviation ministry said in a press conference that airlines have taken the decision if they want to start bookings post 15 April, If the lockdown is lifted, they can fly, but if it's extended then they will have to cancel the flights.
Our recommendation does not make any flight booking for 15th April and wait until any clarity has come from DGCA.
Also Read: Airlines To Give Credit On Cancellation, Says Aviation Secretary
To get travel updates directly on your mobile, save and send a message at 9461777617 on Whatsapp to start.