Air India has decided to open the Repatriation Flights also bookable through travel agents.
Recently,  Air India Express made Vande Bharat Mission (VBM) flights bookable through travel agents.
The decision was made after ongoing requests from travel agency associations in the country to MoCA and Air India management.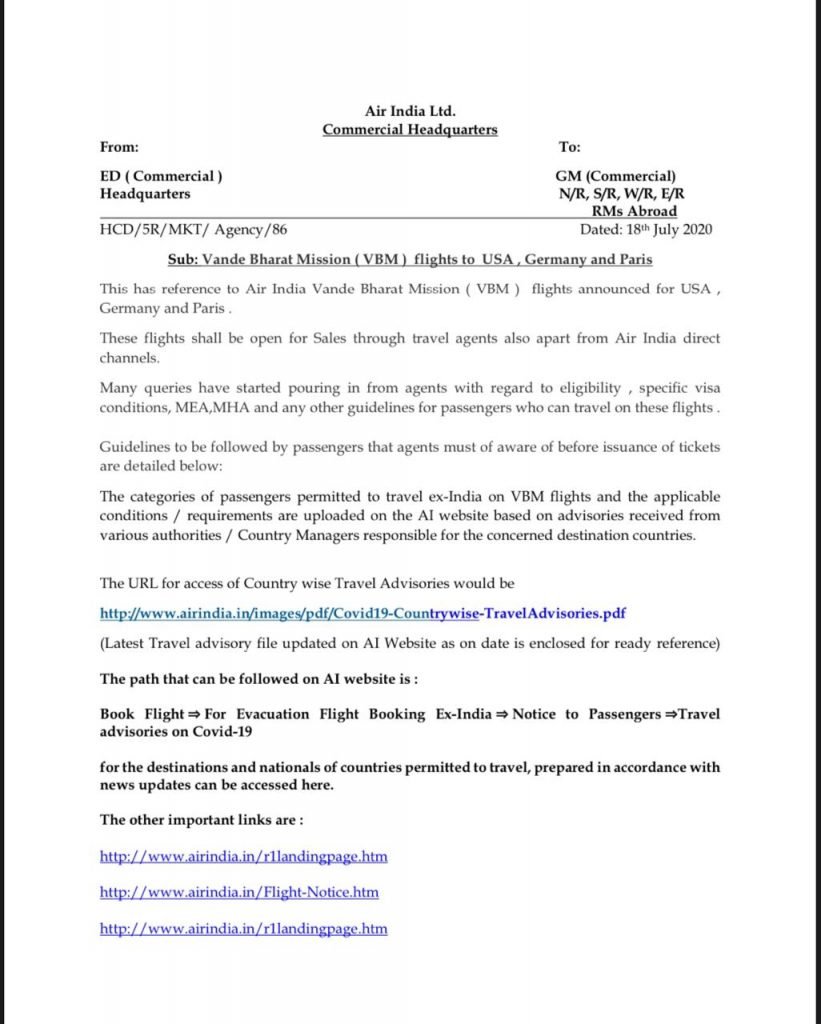 This enables travel agencies to sell all flights operated by the national airline Air India as part of the VBM as well as bilateral air bubble agreements with the USA, Germany and France (Paris and Frankfurt) and the Middle East.
In addition, the travel agency community can also sell tickets for all Air Bubble seats operated by foreign airlines such as UNITED, Lufthansa, Air France, Emirates, Etihad, etc.
According to Air India's announcement to travel agents, the facility will be open to flight schedules from July 22 through August 31, 2020.
The travel agencies can book all flights to Mumbai, Ahmedabad, Hyderabad, Chennai. Bengaluru and Kochi to and from these international destinations.
Read Also – Delhi Airport Quarantine Rules For Domestic And International Arrivals
Tickets can be issued according to the Covid 19 guidelines issued by the authorities, which are available on the AI ​​website, the release said.
"We appreciate Air India, MoCA and Niti Aayog for supporting our initiatives and look forward to more compliances to support the struggling industry," said Jyoti Mayal, President, TAAI.
---
For the latest travel news and updates, Follow and connect with us on Facebook, Twitter and Linkedin!
---
Also Read –  Mumbai Airport: Domestic And International Quarantine Rules