In view of travel restriction imposed by US regulatory authorities leading to Changed entry requirements and also Curtailment in flight schedule between India and the US, Air India has decided to offer a waiver for passengers who booked their flight tickets for India-US-India.
As per the waiver policy issued by Air India, it will waive off the First Date/Flight/Sector change fee. Moreover, Air India is also offering free rebooking options.
It must be noted that waiver announced by the airline is only applicable for passengers who are affected by the travel restriction imposed by US Govt or passengers having their scheduled flights canceled.
Also Read: List of USA Flights Cancelled By Air India Due To Travel Restrictions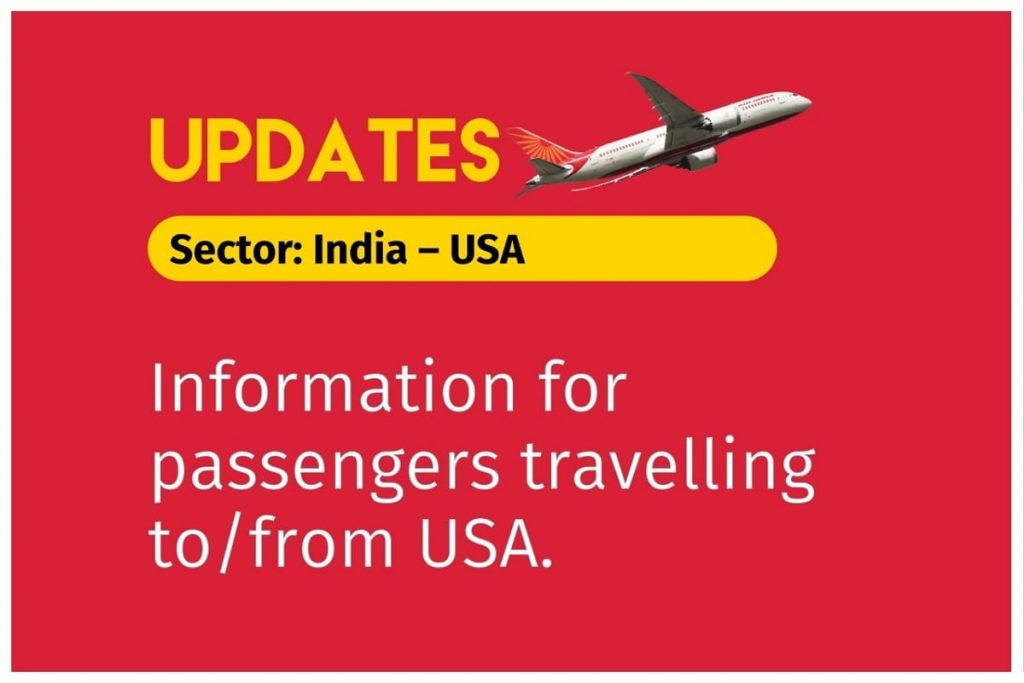 Waiver For Travel Between India and USA
For passengers holding confirmed 098 tickets issued before 04 May 2021 with travel dates post 04 May 2021 till the time the entry requirements are relaxed. However, for Passengers having their scheduled flights canceled, the date of issue of tickets is impertinent.
Air India has announced the waiver of following penalties for travel between India and USA
Change Penalties Waiver
Applicable for passengers affected by Revision in Entry Requirements as well as passengers having their scheduled flights canceled. Charge for First Date/Flight/Sector change will be waived. For any subsequent changes, penalties will be applicable as per original ticketing conditions.
Rebooking Window
Passengers will be allowed to re-book for a future date till 31 October 2021 at NIL charges, except dates within the Black-out period (Date range mentioned below),
Ex-India: 25 July – 05 September 2021
Ex-US: 01 June – 10 July 2021
In discretionary cases, where passengers want to re-book during the black-out period and the same RBD is not available, an applicable difference of fare will be charged.
Sector change will be allowed only if Origin and Destination country remains the same, rerouting charges will be waived but the difference of fare will be applicable.
Cancellation Fee Waiver
Only applicable for passengers having their scheduled flight cancelled post 04 May 2021.
It must be noted that the airline has canceled many flights between India and the USA due to travel restrictions imposed by the US Govt.
The United States on Friday announced that it will restrict most travel from India starting from Tuesday, 04th May 2021. However, the ban on travel from India wouldn't apply to U.S. citizens, permanent residents, or their spouses.
Other individuals that might qualify for exemptions include humanitarian workers, certain journalists and academics, and students commencing studies in the fall, according to a determination by the State Department for travelers deemed to be in U.S. national interests.
Also Read: Sri Lanka Imposes Travel Restrictions On Air Passengers Arrivals Till May 16