In view of travel restrictions being imposed by US authorities and which is still continuing thereby impacting the travel plans of many passengers holding Air India tickets.
Given the situation, Air India has offered to rebook flexibility till 31 Oct 2021 to passengers already ticketed on or before 04 May 2021 for itineraries originating from India to US sectors.
Air India in the waiver 19A/US/2021 said "We are anticipating the said restriction will be eased in the month of Nov 21. However, it has been decided to extend the current waiver Waiver no. 19/US/2021 to our esteemed passengers which would only be applicable for journeys between India and/to/via online US sectors"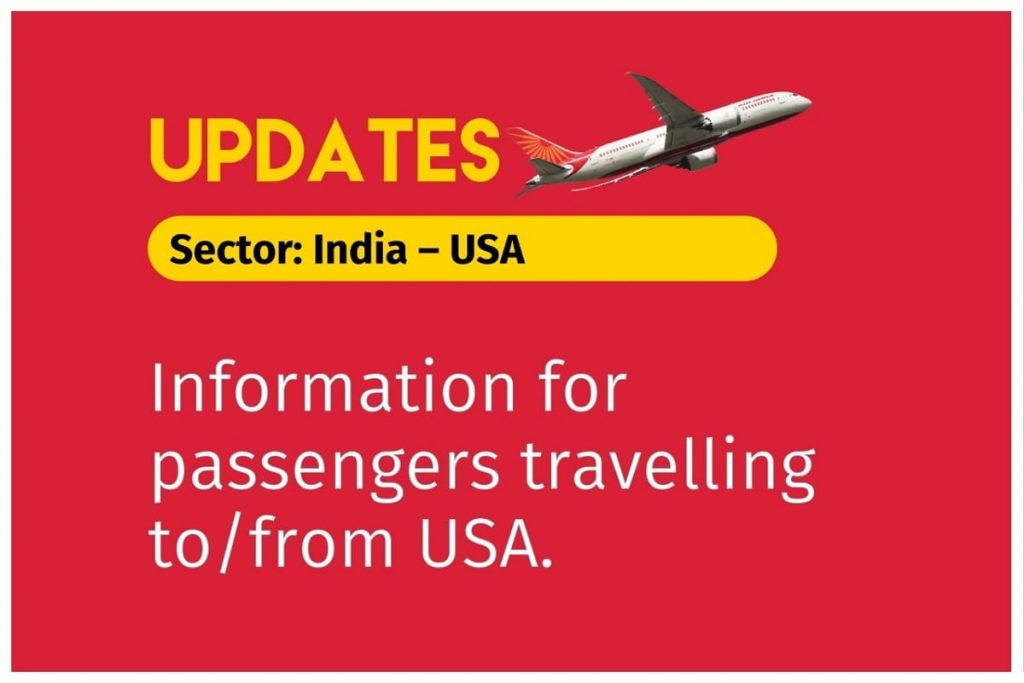 Air India Waiver For US Flights
APPLICABILITY:

For passengers holding confirmed 098 tickets issued before 04 May 2021 with travel dates post 04 May 2021 till the time the entry requirements are relaxed.
CHANGE WAIVER:

Applicable for passengers affected by Revision in Entry requirements. Charges for First Date/Flight/Sector change will be waived. Sector change will be allowed only if Origin and Destination country remains same, rerouting charges will be waived but difference of fare will be applicable. For any subsequent changes, penalties will be applicable as per original ticketing conditions.
NEW TICKET TRAVEL VALIDITY:

The travel validity of all such tickets is extended till 30 Sep 2022. Passengers need to complete the journey on/before 30 Sep 2022.
NEW REFUND VALIDITY:

The new refund validity of such tickets is extended till 30 Sep 2022. New Travel validity needs to manually amended in ticket, whenever new travel dates are beyond original ticket validity.
REBOOKING MODALITIES:

Passengers needs to rebook for future date till 30SEP22, however rebooking needs to completed on/before 31DEC21.

Nil fare difference to be collected, only when new travel dates are outside the Blackout dates mentioned below. In case of same RBD not available, passengers may be booked in available RBD maintaining the same cabin class, although efforts must be made to book in the next higher RBD.

Passenger may be allowed to rebook with new travel dates which are within the Blackout period, however difference in fare to be charged, if any, even in the same RBD.

Down selling of Fare/RBD is not permitted.

All other conditions and penalties as per fare rules.
BLACKOUT PERIOD:
Ex-India : 01 Jan 2022 till 16 Jan2022; 25 Jul 2022 – 05 Sep 2022
Ex-US : 09 Dec 2021 till 26 Dec2021; 01 Jun 2022 – 10 Jul 2022
This waiver cannot be combined with any other waiver and supersedes Waiver number: 19/US/2021 dated 04 May 2021. Page Stay Safe, Stay Healthy.
---
Follow and connect with us on Facebook, Twitter, Linkedin, Instagram and Google News For the latest travel news and updates!
---
Also Read: Saudi Arabia Announced 48-Hour Home Quarantine For Unvaccinated Travelers