In the view of Coronavirus outbreak in the country, many countries have imposed restrictions on Indian travelers and also suspends their flights from India.
Due to the travel restrictions and sudden cancellation of flights a lot of passengers are not able to travel to their destinations, so, to help its passengers Indian national carrier Air India has decided to offer a various waiver for those who booked their flight tickets with AI but not able to travel due to travel restrictions and other reason.
The list of waiver policies includes all domestic flights as well as different waivers for flights to the USA, Canada, Germany, UK, Japan, Maldives, UAE, Singapore, Oman, Bangladesh, Israel, and Kenya.
Waiver For Domestic Flights
In case of a passenger falling sick and is diagnosed as COVID-19 positive necessitating a change in the confirmed travel plan, the passenger will be allowed to avail of one free date change for his/her confirmed ticket.
In the view of continually changing Covid-19 measures adopted by different state governments to contain the pandemic, the traveling public is faced with many uncertainties.
So, to facilitate passenger convenience, it has been decided to offer one free change applicable to all tickets for the travel period with immediate effect till 31 May 2021.
Waiver For International Flights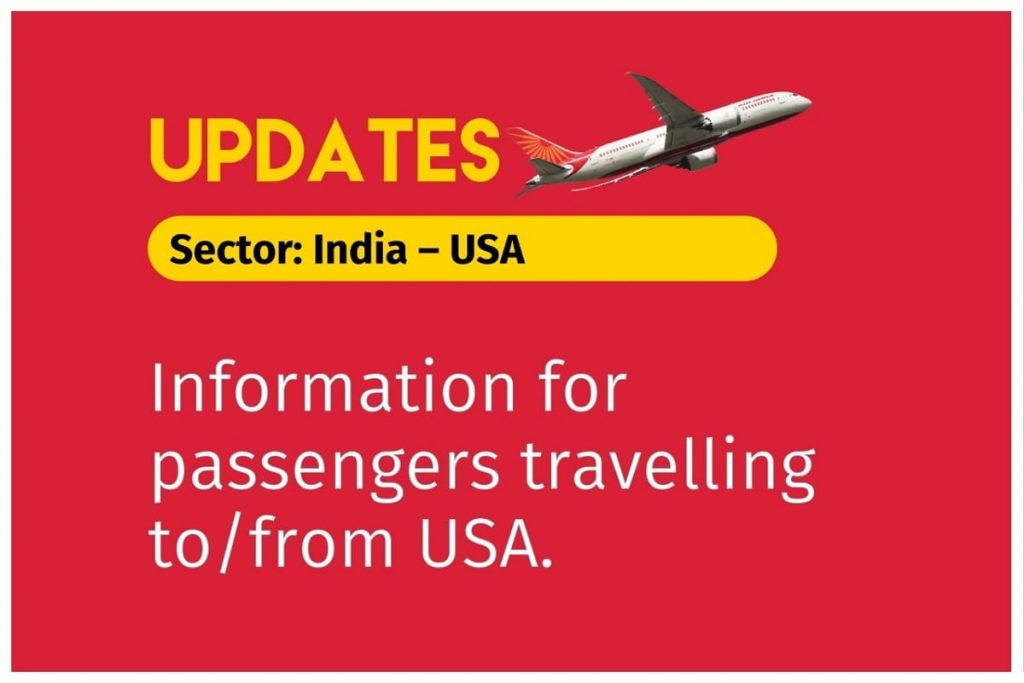 In view of travel restriction imposed by US regulatory authorities leading to Changed entry requirements and also Curtailment in flight schedule between India and the US, Air India has decided to offer a waiver for passengers who booked their flight tickets for India-US-India.
As per the waiver policy issued by Air India, it will waive off the First Date/Flight/Sector change fee. Moreover, Air India is also offering free rebooking options.
In view of the suspension of flights between India and Canada effective 23 April 2021 till 23 May 2021 by Canadian authorities due to the prevailing Covid situation in India, Air India is a waiver for facilitating passengers booked on itineraries involving non-stop flights between India & Canada.
As per the policy issued by Air India, the waiver includes Change Penalty Waiver, Change Penalty Waiver, and Rebooking Facility.
In view of strict entry restrictions imposed by Germany effective 26th April 2021, Air India has been decided to allow waiver as detailed below for passengers holding confirmed tickets on the India-Germany-India route.
The waiver will be valid for all 098 documents having confirmed status for India-Germany with the date of travel post 26th April 2021 till the time the restrictions are relaxed.
New Compliance Measures effective 04:00 AM – 23rd April 21, which has resulted in changed travel conditions for passengers and also reduced frequency on India-United Kingdom-India route, Air India is offering Waiver for facilitating passengers booked to travel on itineraries involving India-UK-India route.
Due to the huge surge of Covid-19 cases in India, many Gulf and Asian countries have also suspended travel to/from India this includes countries like Japan, Maldives, UAE, Singapore, Oman, and Bangladesh.
Air India has also announced a different waiver for the above-mentioned countries and offers Waiver of Change Fee, Zero Cancellation, etc.
Recently, Air India has also announced waiver policies for Israel and Kenya.
Israel Travel Waiver: In view of the latest instructions issued by the Population and Immigration Authority of Israel on 4th May 2021, Indian (National) passport holders holding confirmed 098 tickets for Air India flights to Tel Aviv will be allowed a ONE-TIME date/flight change for flights operating after 10th May 2021 till the entry requirements are relaxed.
Kenya Travel Waiver: In view of cancellation of flights Ex-India to Kenya for a period of 14 days as per Kenyan authorities, it has been decided to offer a one-time free Date/Flight change for passengers holding confirmed 098 tickets for travel period 01st May -up to 14th May 2021.
Also Read: Air Canada Extends Suspension of Flights From India Until June 22