Air France-KLM Group, one of the largest air carriers in the world in a trade circular said that it will increase its frequency of scheduled flights to India in June 2022.
In addition, the airline has increased its flights to/from India from 20 per week in April to 35 per week in May 2022. Air France KLM now intends to expand further.
It is worth mentioning that only a limited number of international passenger flights have been operating between India and select countries, like France and the Netherlands, for the last two years under bilateral air bubble arrangements.
Air France – KLM India Network: Summer 2022
"With the reopening of borders. Air France and KLM continue to increase their footprint in India," said the airline in a trade circular.
Currently, it is operating 35 weekly flights from four Indian gateways;
Air France:

5 weekly flights from Bengaluru, Delhi, and Mumbai and 3 weekly flights from Chennai.

KLM:

Daily flights from Delhi and Mumbai and 3 weekly flights from Bengaluru.
In June 2022, operations will further increase with an additional KLM flight from Bengaluru, increasing the total frequency to 36 weekly flights.
Furthermore, the global network of Air France – KLM is gradually being restored, with operations to over 250 destinations and customers able to connect via convenient hubs in Paris, Charles de Gaulle, and Amsterdam.
Codeshare Partnership With IndiGo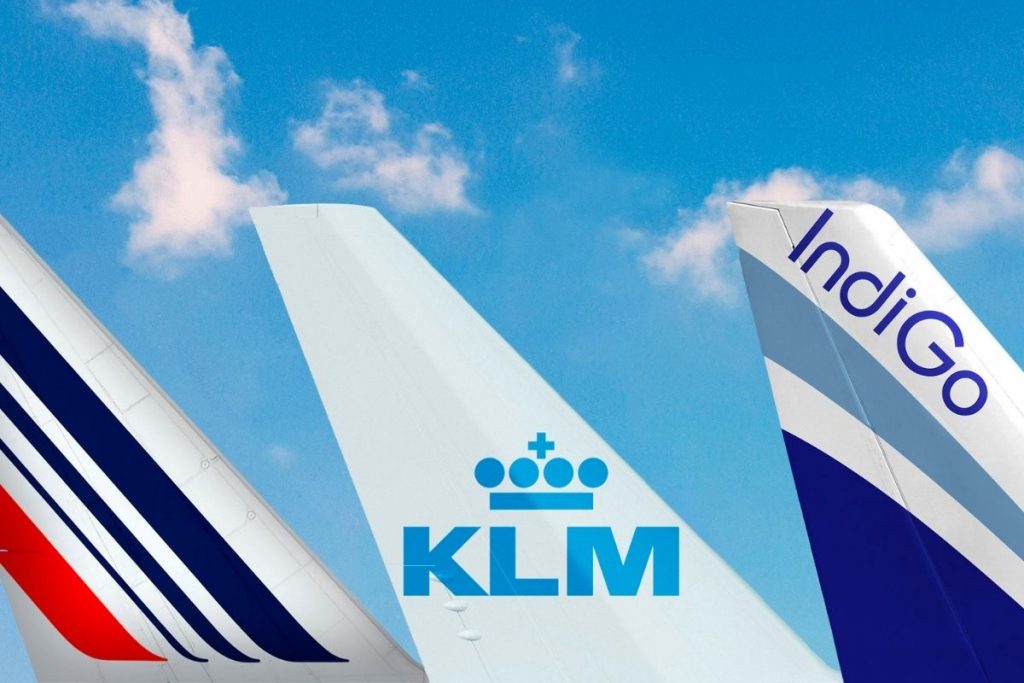 Air France-KLM and IndiGo have implemented the extensive codeshare agreement announced in December 2021. With this partnership, Air France and KLM will ultimately offer their customers access to 30 new Indian destinations and a large number of round-trip combinations for both business and leisure purposes.
Offering Air France and KLM customers access to 30 destinations in India
Offering IndiGo customers access to 120 destinations in Europe and 50 destinations across the Americas
Customers will be able to fly to the destination of their choice with one single booking. Flying Blue members will also be able to earn miles on all routes covered by this agreement.
On departure from their respective hubs in Paris and Amsterdam, Air France and KLM already serve four destinations in India: Delhi, Mumbai, Chennai and Bengaluru.
On departure from the multiple points in India, Air France and KLM will open up their global network of over 300 destinations to IndiGo customers, with more than 120 destinations in Europe and about 50 in the Americas.