As the Covid-19 situation across the world continues to improve and high vaccination rates, many European Union nations have already relaxed whole Covid-19 travel requirements for all visitors, including those who are non-EU nationals.
Non-EU travellers can currently access the 14 below-mentioned EU/EEA (European Economic Area) countries regardless of their vaccination status. This means that non-EU visitors to these nations are not needed to provide a valid Covid-19 Pass, vaccination certificate, recovery, or negative RT-PCR test reports.
All they need to do now is have the relevant travel documentation, such as a valid passport and, a Visa, if necessary.
Apart from being allowed restrictions-free access into these nations, non-EU visitors no longer need to be concerned about domestic COVID-19 regulations, as the majority have been lifted.
1. Czech Republic
The protective measures regarding entry requirements into the Czech Republic in respect to the covid-19 epidemic have been suspended as of April 9, 2022. Entry into the Czech Republic is no longer subject to any special epidemiological requirements designed to prevent disease spread. The immigration ban for immigrants from third countries has been repealed, as has the requirement to prove infection-free status.
2. Denmark
There are no Covid-19 related travel restrictions on entry into Denmark. Moreover, general Covid-19 restrictions no longer apply in Denmark. However, onboard aeroplanes you may be met with requirements regarding the Covid-19 certificate.
3. Greece
Greece has now officially withdrawn all Covid-19 related travel requirements, all travellers can now enter Greece without any restrictions and requirement of vaccination certificate, quarantine or PCR tests.
4. Hungary
Travel to Hungary is once again unrestricted; The removal of epidemiological entrance restrictions implies that beginning Monday, March 7, 2022, travellers will be able to enter Hungary without the necessity for vaccination or immunity certificates, as well as any form of test or quarantine need.
5. Iceland
There are no Covid-19 related border restrictions for travel to Iceland as of Friday, February 25. All visitors, regardless of immunization status, are welcome, and there is no need to pre-register before arriving. A PCR test is no longer required to board a flight, and there is no testing or quarantine upon arrival. It is no longer necessary to produce proof of immunization or past COVID-19 infection.
6. Ireland
All Covid-19 related travel restrictions on visitors to Ireland have been lifted as of March 6, 2022. A passenger locator form is no longer required. You also no longer need to provide confirmation of immunization or recovery, as well as a COVID-19 test.
7. Italy
Italy is the latest European country to suspend all coronavirus-related entry restrictions, enabling people to enter the country without having to show proof of Covid-19 vaccination, proof of recovery, or be tested.
The Ministry of Foreign Affairs and International Cooperation said on its website that, beginning June 1, 2022, a Green Pass or similar certificate would no longer be required to enter Italy, and all COVID-19-related entry restrictions will be removed.
8. Latvia
Entry requirements to Latvia changed as of 1 April 2022, travellers entering Latvia will no longer need to present an interoperable vaccination or recovery certificate, or proof of a negative COVID-19 test result.
9. Norway
Travel restrictions for entering Norway have been abolished. The same rules that were in effect prior to the corona pandemic currently apply. However, before travelling to other EU nations, you should become acquainted with the rules that apply in the destination country.
10. Poland
Most existing bans and orders relating to the Covid-19 outbreak were lifted on March 28. Due to the removal of all travel restrictions to the Republic of Poland, there is no longer any need to:
Present a vaccination certificate when crossing the border.
Quarantine after crossing the border.
Possess a negative SARS-CoV-2 diagnostic test result when crossing the Polish border from countries outside of the Schengen/EU zone
11. Romania
Romania has lifted all Coid-19 related travel restrictions. According to a press release issued by the Romanian Interior Ministry, the requirement to present COVID-19 related documents, as well as restrictions and prohibitions such as closed border crossing points and wearing protective masks will no longer apply in Romanian territory.
12. Slovenia
There are no longer any restrictions for entry into Slovenia related to measures to curb the spread of the new coronavirus. As of 19 February 2022, restrictions due to Covid-19 no longer apply when entering Slovenia. This means that:
the RVT (recovered/vaccinated/tested) condition no longer has to be met at the border and
travellers will no longer be ordered to quarantine at home.
13. Sweden
Sweden has lifted the prohibition on non-essential travel from third countries, effective April 1. The Swedish Ministry will also remove the requirement to provide vaccination and test certificates when entering Sweden.
14. Switzerland
Switzerland is the latest addition to the list as entry into the country from Schengen/EU/ EFTA: possible without restrictions.
Entry from third countries: With effect from 2 May 2022, all remaining countries are removed from the SEM risk country list. This means that entry into Switzerland from all countries in the world will again be possible as before the pandemic.
No Masks When Flying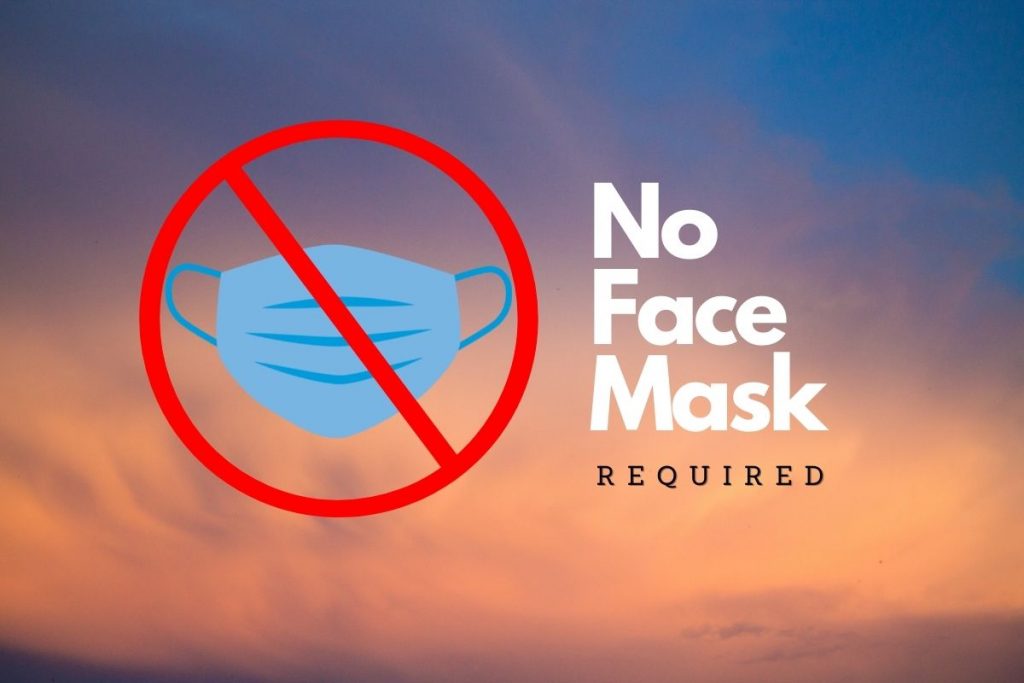 The European Union Aviation Safety Agency (EASA) and the European Centre for Disease Prevention and Control (ECDC) updated their Covid-19 air travel safety measures. As a result, starting Monday, May 16th, masks will no longer be necessary on flights or in airports.
However, the EASA stated that mask regulations "will continue to vary by airline."
Individual airlines will be permitted to apply their own mask-wearing policies despite the new recommendations taking effect next week. The EASA and ECDC suggest that masks be worn for flights to or from a destination where masks are required on public transportation.
---
Follow and connect with us on Facebook, Twitter, Linkedin, Instagram and Google News For the latest travel news and updates!
---